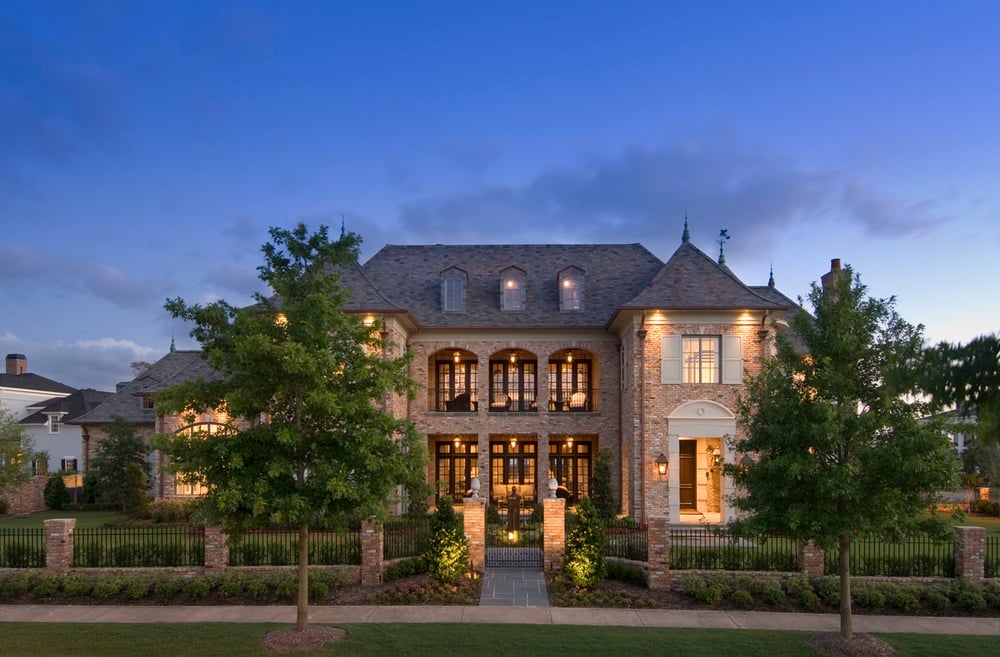 Permits are part and parcel of construction. Whether you are renovating or building new, your builder will need to obtain the correct HOA approvals and city building permits.
Permitting is the regulatory method for cities to monitor construction standards to maintain the quality and safety of the local housing stock. Some of the expense of performing this work is through the fees paid for permits.
Homeowners Associations (also known as Property Owners Associations) are volunteers from within the neighborhood who manage the common areas and community property. They also create and enforce covenants, conditions, and restrictions (CC&R). HOAs attempt to maintain a neighborhood's preconceived level of quality and lifestyle. Annual dues are charged to each home belonging to the HOA, which is to say, each home in the neighborhood, and the money used for upkeep and administration.
Neither permits nor HOAs are voluntary. You are required to purchase permits for your custom home to be legal, and if your home is in a neighborhood with an HOA, you cannot opt out of joining. Since that is the case, here is a run-down of what you need to know about permits and HOAs.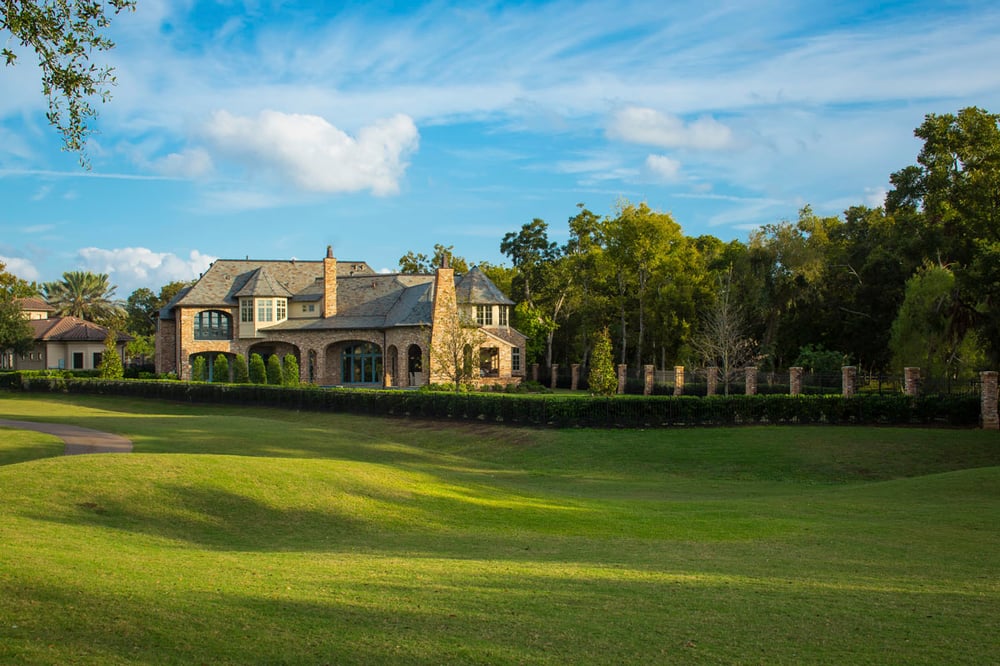 When Do You Need a Building Permit?
Your custom builder will need to apply for HOA approval and a city building permit during your home's pre-construction phase. Some projects do not require a permit, but they tend to fall under repairs and minor improvements. The rules for the types of projects that don't need a permit are different from community to community. Sometimes a project that requires a permit in one area doesn't need one elsewhere.
Typically, you can replace most pieces of your house without a permit, but anything you add that changes the structure (ie. adding a built-in porch), is a large-scale renovation (ie. remodeling many spaces within the home) or is a newly built structure (ie. a custom home) requires permits from the city or other agency with jurisdiction over construction in the area.
Types of Projects that Require a Permit
Your custom home actually requires several different types of permits. Each system built into your home, along with the frame, has an additional permit. In Texas, you may need permits for electrical systems, mechanical permits, and plumbing permits. Depending on the city, you may also be required to obtain permits for concrete to build public sidewalks and right-of-ways, sign permits, and development permits.
Just remember, you need the permits before construction begins, otherwise you may owe penalties and fines, plus you will experience project delays. Fear not, your custom builder should know what is required and where to get it.

Permit Costs
Each city maintains a fee schedule for all permitting activity. In many places, requests for permits and inspections can be made online. The City of Houston Department of Public Works administers the building code, a labyrinthine patchwork of codes that have been developed over the years. For example, there are separate fees and permits for the installation of a heating, ventilation, and air conditioning (HVAC) unit and for the inspection of the completed installation. Structural building fees are set according to the expected valuation of the resulting building.
Granting a permit can depend on circumstances.
An easement - a legal restriction preventing anyone from making changes that affect or restrict utility lines or other features - may block your ability to build on a specific part of your lot.
Property setbacks are required buffers between property borders and permanent structures. They allow for a safety margin between buildings and keep an open feel in the neighborhood. When designing your home, make sure the footprint does not encroach on a setback.
Easements are rarely waived, but you may be able to obtain a variance to the property setback or another zoning requirement. A variance is an official exception to zoning ordinances.
Permits are mandatory. If your builder hints about skipping the permitting process, it is a red flag. Permitting and inspections are for everyone's safety. Taking shortcuts with your custom home will cost you more than the permit in the end.
If you apply for a permit after the fact, the fee is much higher than a permit obtained before work begins. Also, part of the building permit process includes mandatory inspections. If a permit is purchased after the structure is built, you may be required to tear out walls or ceilings to allow for inspection, adding to your cost and schedule.
The City of Houston offers a residential prerequisite checklist from the Public Works Building Code Enforcement Branch, providing information on general requirements, required documents and forms, a list of design elements, and code analysis. Other cities sometimes offer similar resources.
Tips: Applying for Permits
Make sure your custom builder is well-versed in the permit process for your home's city. They need to be knowledgeable, organized, and thorough to make the permitting process smooth.
Begin early. You and your builder should apply for permits well in advance of your planned construction start date. If multiple signatories are required, it could take time to get your paperwork approved, and clarifications requested by the city should be answered thoroughly and promptly.
Take the steps in the right order. Know what you need for each permit before you apply.
Understand the rules. You and your builder are responsible for becoming familiar with the rules, regulations, laws, and procedures affecting your project.
Our downloadable Process Maps provide an overview of the entire custom home and home renovation journeys. You can find them on our Resources page.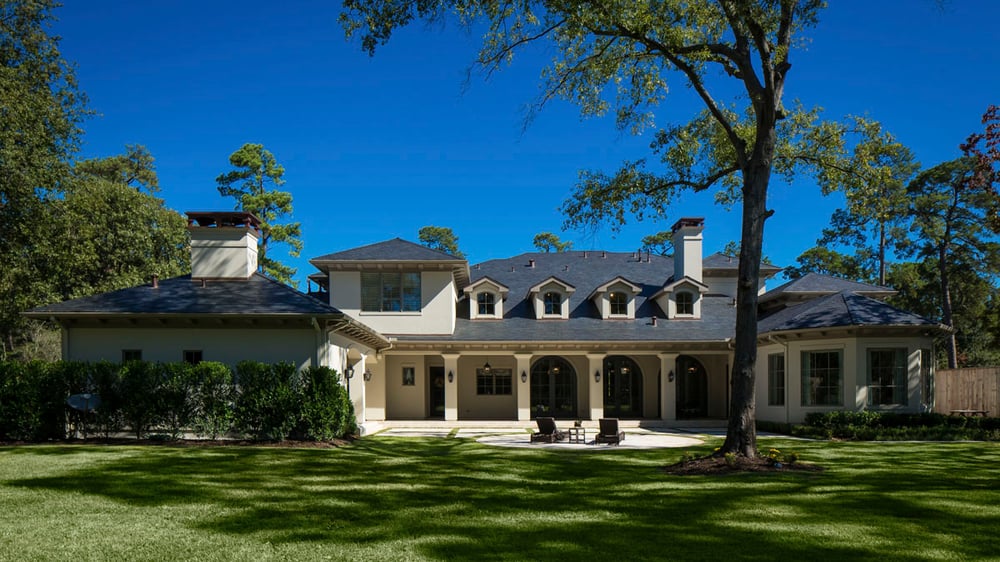 Homeowners Associations in Texas
As more master planned communities are developed, more homeowners associations seem to be created. As mentioned above, HOAs are formed to develop and enforce covenants, conditions, and restrictions, commonly called CC&Rs. Most regulation is to control resident behavior within the public areas of the community, the outward appearance of the homes in the neighborhood, and to take care of common responsibilities such as landscaping common areas and maintaining recreational facilities.
It's a common trope that many HOAs have rules that are elitist or seem crazy to some of their members. Unfortunately, these associations have wide latitude for enforcing payment as well as conformity to the rules. They have the legal right to collect fines and fees as well as regulate activities. If you don't pay dues, it is possible for the HOA to place a lien against your home until you pay.
In most cases, though, you can deal with the HOA without trouble. Follow the by-laws and, if you have a question, ask a board member. These days, you can often find copies of everything on your HOA website or the website of a neighborhood management company.
In Texas, HOAs often have approval over building plans. If you plan to construct a custom home in a neighborhood with an HOA, you will likely be required to submit your completed house plans to the HOA as well as to the agency administering the building codes. Just because the city granted a permit doesn't mean the HOA can't nix your plans.
Get your house plans to the HOA as soon as your architectural plans are ready. Your builder can begin this process even before engineering is complete on your plans. Be sure your builder is available and ready to answer questions the review board may have.
Building a custom home is an exciting prospect. Once your plans are complete, it's hard not to want to jump right into construction. However, before you break ground, you or your builder must run the gauntlet of building code enforcement to obtain the appropriate building permits and inspections. Remember that the building code is in place for everyone's safety and to ensure the high quality of construction.
Also, if you build in a neighborhood with an HOA, board approval may be required before you can begin your project. The HOA's interest is in keeping home values as high as possible within your community.
If your custom builder is experienced and organized, the HOA approvals and city permitting process should proceed without a hitch. It's the first step in many months of exciting progress on your dream home.