The Results Are In! We are honored to announce that Christopher Sims Custom Homes has won two 2010 Texas Star Awards for our Spanish Colonial home in the Houston Memorial area.
Best Master Bedroom – Home Over $1 Million
This bedroom features architectural and finishing details that enhance the Spanish Mission style of the home, reminiscent of 1920's Santa Barbara.
The eight inch Mesquite hardwood flooring has leveled edges and a wax finish.
Cathedral ceiling is supported by solid antique oak timbers.
The hand-carved teak fireplace mantle and masonry fireplace enhance the peaceful ambience of this master retreat.
The room features custom-designed and fabricated fireplace grill, iron chandelier, and air conditioning supply registers.
Best Master Bathroom – Home Over $1 Million
The core of the master bathroom is rectangular with a groin vault ceiling supported by four terra cotta columns with a rope design.
All flooring materials are various species of onyx. The inlay medallion and border were designed locally and executed in Italy.
The two vanities feature exotic marble countertops, mosaic tile bowls, and custom-designed cabinetry, and French antique mirrors.
The spa-style steam shower includes onyx walls, mosaic tile bench, two large shower heads plus an additional rain shower.
This master bathroom also features a lighting control system with an automatic shade over the whirlpool and a beautiful custom-designed and fabricated iron chandelier.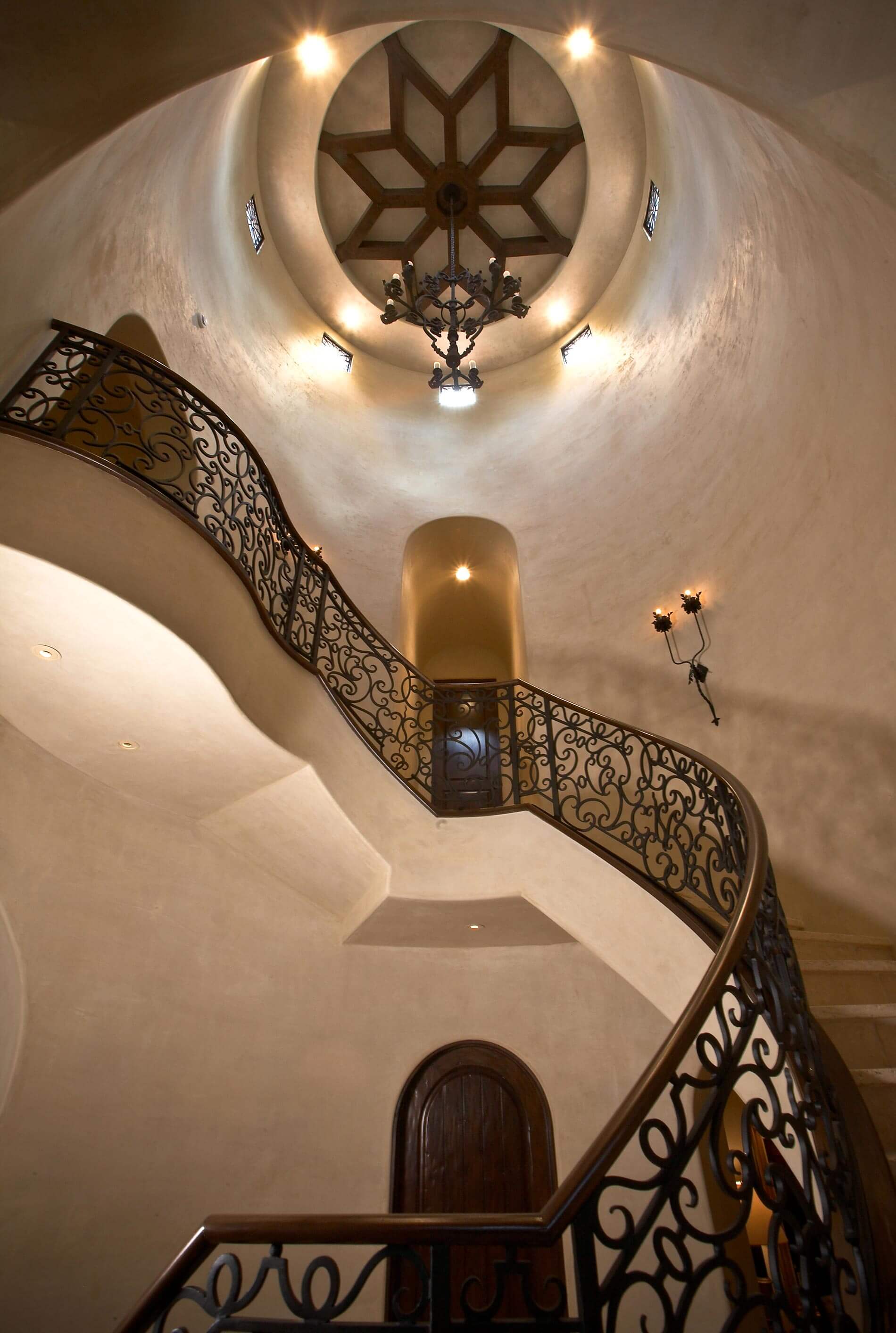 To see all of the awards that Christopher Sims Custom Homes has won over the last two decades, visit our Awards page.