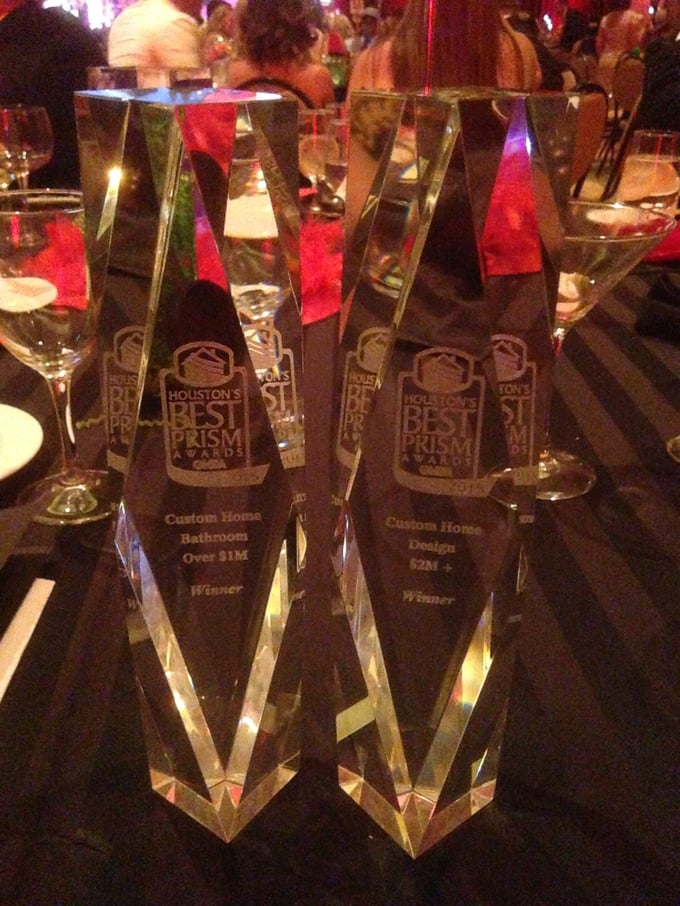 This month, Sims Luxury Builders picked up TWO Houston's Best Prism Awards for Best Custom Home Design ($2 Million+) and Best Custom Home Bathroom (Home Over $1 Million). Both awards were for a unique contemporary home built in the Lake Pointe community of Sugar Land. To view photos of this award-winning home, visit our Facebook album here. The gallery will also be added to our website portfolio soon.
To view the complete Houston's Best Prism list of winners, visit the 2015 Prism Winners Guide here. The Winners Guide will also be published in the November issue of Houston Builder magazine.
The Sims Luxury Builders team was represented at the awards show by one of our project managers, Aneesh Bhalerao and his wife, Sneha. A special thanks goes out to these good luck charms.
We would also like to thank the Greater Houston Builders Association for the work they do in educating and honoring homebuilders in our community.