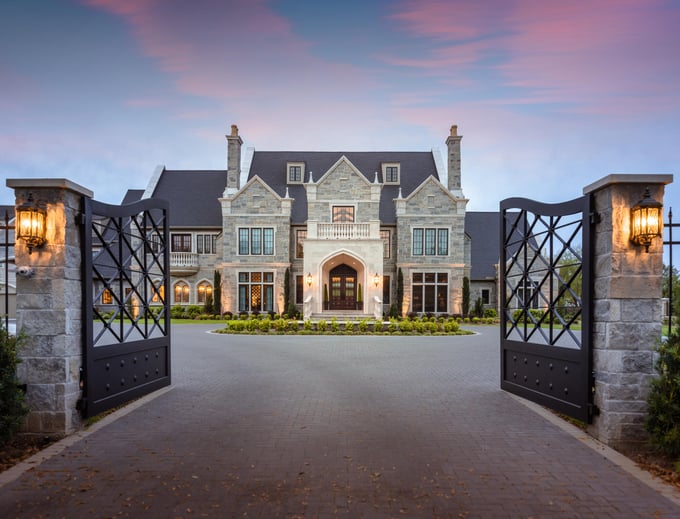 We think you'll join us as we collectively sigh and say "good riddance" to 2020. The past year has challenged us in nearly every way imaginable, so I'm sure we're all grateful to have reached the starting line of this new year ahead.
My wife and I used to write in Gratitude Journals with our kids each night and found that the simple act of recalling bright spots in our lives really helped us to maintain perspective and appreciation for the important things in life. And I think it also made us each better at staying present enough to recognize the good moments in every day. It was a really great habit… one that I'm realizing now we should start up again.
Channeling that spirit, I'd like to share a 2020 "gratitude journal entry" of sorts. I'm grateful because…
Construction was deemed an essential business in Texas, so we were thankfully able to continue work on ALL of our projects with minimal disruption. The enormity of this is not lost on us, as we've seen so many small businesses and workers across our country fight to stay afloat during this pandemic.
We get to build HOMES! Places where families will live and grow and make memories and find refuge. The results of our hard work are tangible, fulfilling, and uplifting to our communities. Now more than ever we've all recognized the importance of home, and we are humbled that our homeowners entrust US with building and renovating theirs.
Our team stepped up and supported each other in big ways as we shifted to working from home, balanced work and family, and set up safeguards on each jobsite to ensure the health of our tradesmen.
We completed 4 homes in 2020 and are currently building or renovating 7 more. Each of these projects is unique, architecturally authentic, and so rewarding.
Our team dove headfirst into historic renovations in 2020, including two homes in River Oaks, one coming up in West U, and the restoration of La Colombe d'Or Mansion in Montrose. So much fulfilment has come from breathing new life into these historic homes.
We earned Fort Bend County's first-ever LEED Platinum certification on a net-zero home we built and have incorporated sustainable building practices into each of our homes going forward.
We channeled our passion for getting helpful information into the hands of ANYONE embarking on the custom homebuilding/renovating journey by publishing dozens of blog articles and free downloadable resources on our website. These articles, eBooks, and checklists have been read or downloaded by thousands of people this year!
We have two beautiful and spacious homes available in Tanglewood that have given us places to hold socially distanced meetings with homeowners, architects, and interior designers. Getting little breaks from Zoom meetings has been a welcome relief from time to time.
We've added two members to our team this year, and both have hit the ground running and meshed so well here. Each and every one of our team members embody our core values, support one another, and create strong and lasting relationships with our homeowners.
Personally, the thing I've been most grateful for this past year is getting to spend more time with my kids. What a joy it's been building deeper relationships with each of them, not to mention getting glimpses into how they learn and play together. These are insights that I really don't get to experience when they go off to school in any "normal" year.
My hope for the coming year is fewer hardships and more hope for all of us. And, of course, a healthy dose of gratitude. Wishing you a very happy new year from our family to yours.
Cheers,
Michael Sims