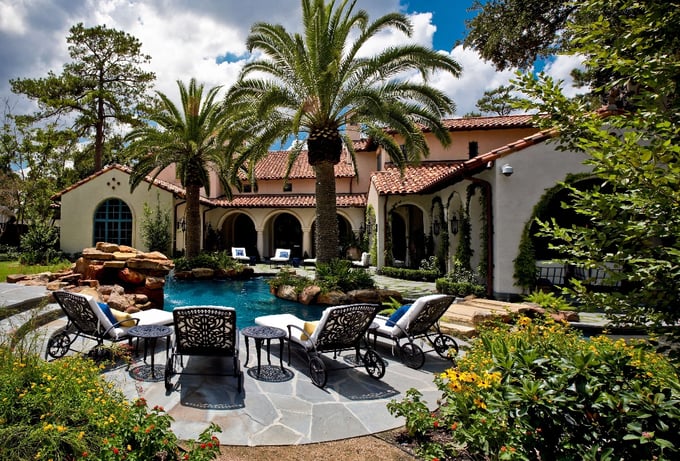 The COVID-19 pandemic has changed our daily lives in so many ways, some that may stick around for years to come. Even before the economic blows dealt by this coronavirus, there has been a push to support small business in recent years. With this pandemic, that push was abruptly kicked into high gear.

Much of our society is looking for opportunities to support small businesses in order to keep our local economies afloat. Ordering takeout from small restaurants, purchasing produce, meat, and eggs from local farmers, and donating to community causes are just some of the ways we're choosing local ways to consume the goods and services we need.
This brings us to the topic of today's blog post – hiring a local landscaper to refresh your outdoor space. It's the perfect solution to supporting your local economy while maintaining social-distancing AND maximizing the joy you feel as you stay close to home.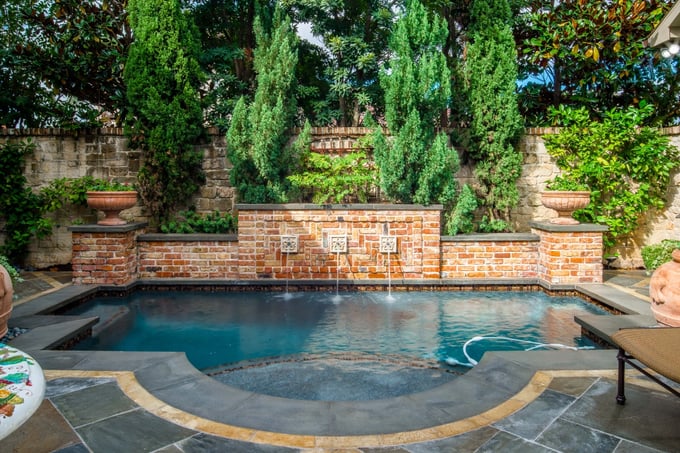 Here are some ideas and tips for updating your landscaping with your local contractor:
Plan Your Outdoor Spring Cleaning
Before calling a landscaper, take an inventory of your outdoor spaces by noticing what you love and what you don't. Are there any areas that are in disrepair? Any "lost" toys that need to be gathered and put away? Are there dead or diseased branches that need to be removed or vines choking trees that need to be cut back? Check for rot or fungus as well as overgrown plant material everywhere.
Your local landscaper will be able to address all of these issues, take care of regular maintenance like weeding and pruning, and will also be able to share some unique ideas for incorporating outdoor elements that you'll love.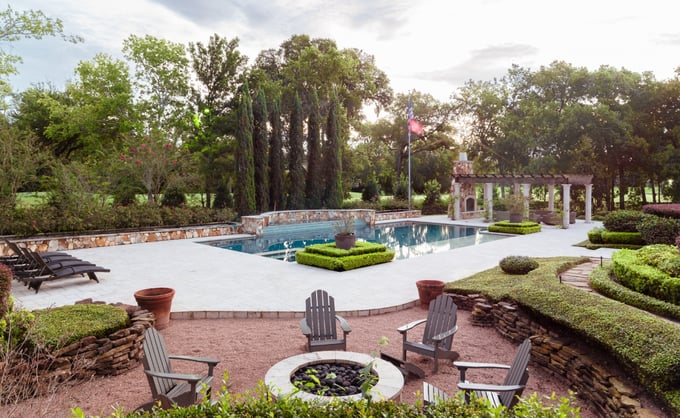 Incorporate New Plants
Also make a list of the plants in your yard that you like looking at and others that you don't. Your landscaper can help you figure out how to replace plants or even transplant ones you love to more visible areas. A great landscaper will also recommend the best vegetation options for longevity in your particular region.
They will also be able to update your plant beds with fresh mulch and fertilizer, healthy plant material, and seasonal colors. Plant summer blooming perennials like Daylily and Texas Lantana, as well as heat tolerant plants like Purslane and Bougainvillea.
Add or Repair Hardscape
Make note of hardscapes in your outdoor spaces that need to be repaired. Not only can it be unsightly, but it can also be unsafe. If there are areas with excessive mildew or dirt, clean them with a pressure-washer or with a bleach solution and scrub brush.
Notice any places where grass is bare. It may be heavily-trafficked or not getting enough sunlight to stay healthy. It may be best to hardscape these areas with gravel, stone, mulch, or landscape block to make them more attractive and usable.
Feel free to reach out to us if you're looking for recommendations for a good landscaper in your area. We have a vast network of high-quality and high-value subcontractors that would love to give your landscaping a quarantine refresh!