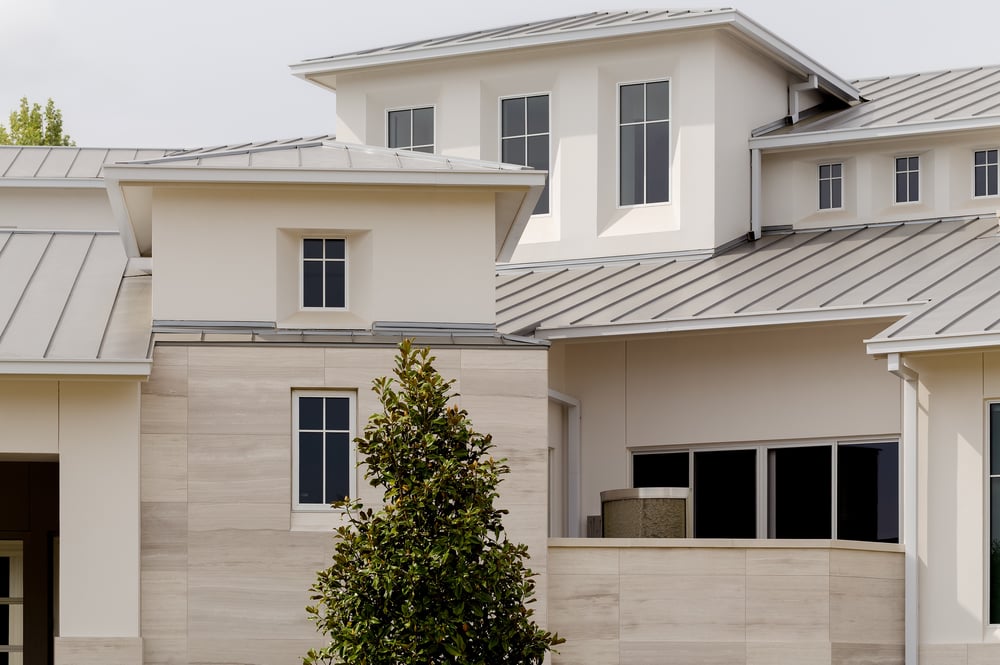 If you've been researching the opportunity to build your own custom home, chances are you've ended at this question: "So, should I hire an architect or a builder first?"
The short answer: Either one. What matters most is that you bring BOTH of them on board at the start of the architectural design process.
To some, it seems intuitive to start with an architect. After all, you need an architect to draw plans before a builder can build them.
Would it surprise you to know that talking to a custom homebuilder first (or at least getting your architect to collaborate with a builder early in the design process) is the best way to get the home you desire? Doing this will save you the heartache of design changes that sully your vision and drain your finances.
Some of our past homeowners will tell you they learned the hard way that the ideal path is to have BOTH your architect and builder on board throughout the architectural design phase. Without an experienced builder collaborating to create your ideal home design, many hopeful homeowners have ended up with plans that are too expensive to build or present significant constructability issues down the line.
Here at Sims Luxury Builders, we offer Architectural Design Consultation as one of our services. We provide honest and accurate insight into custom home design options to create a set of plans and updated estimates along the way. We account for every part of the project so you won't face change orders later that require you to forego a beloved feature or phase down your fantasy.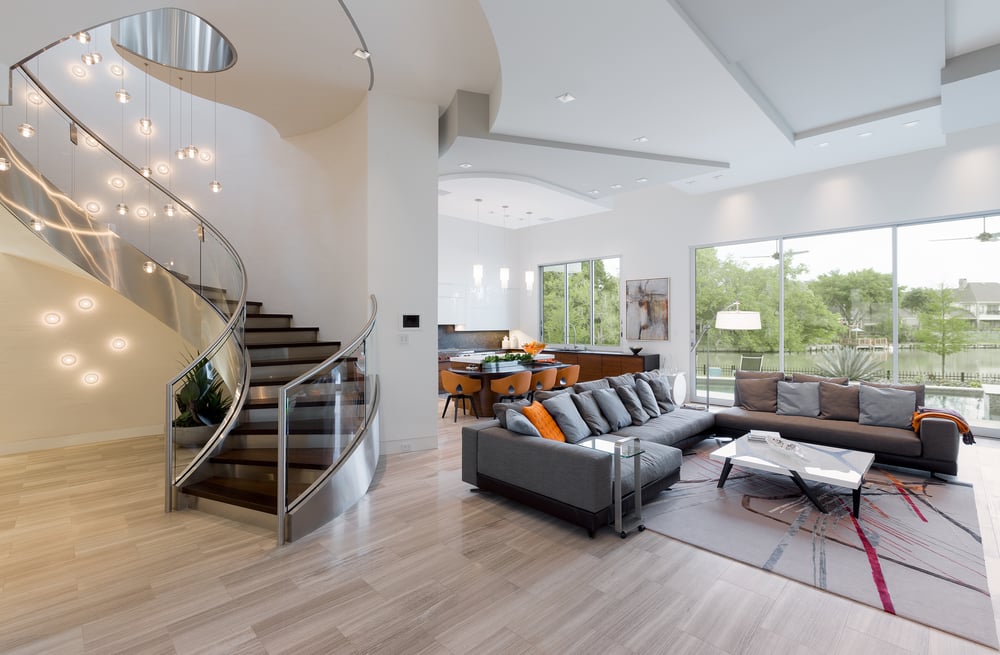 Best of all, there is no commitment to use our build services, although we are confident that collaborating with us will reveal why Sims Luxury Builders would be a great choice to continue your project.
BOTH the architect and custom builder bring unique perspectives, skillsets, ideas, and expertise to the table, and you will want to benefit from the magic that results from their collaboration.
Here's what an experienced, high-quality custom homebuilder brings to the table during the architectural design phase:
Ability to translate your vision from paper to reality
Valuable insights regarding design layout and features
Ideas and lessons learned from previous homes
Extensive knowledge of material and labor options, pricing, and availability
Value-engineering and cost-savings insights
Capacity to provide preliminary estimate of costs BEFORE plans are completed
Familiarity with today's best practices in building products and systems
Capability to solve potential constructability issues in plans
Knowledge of building codes, deed restrictions, HOA approvals & permitting processes, etc.
Insight into the latest design and building trends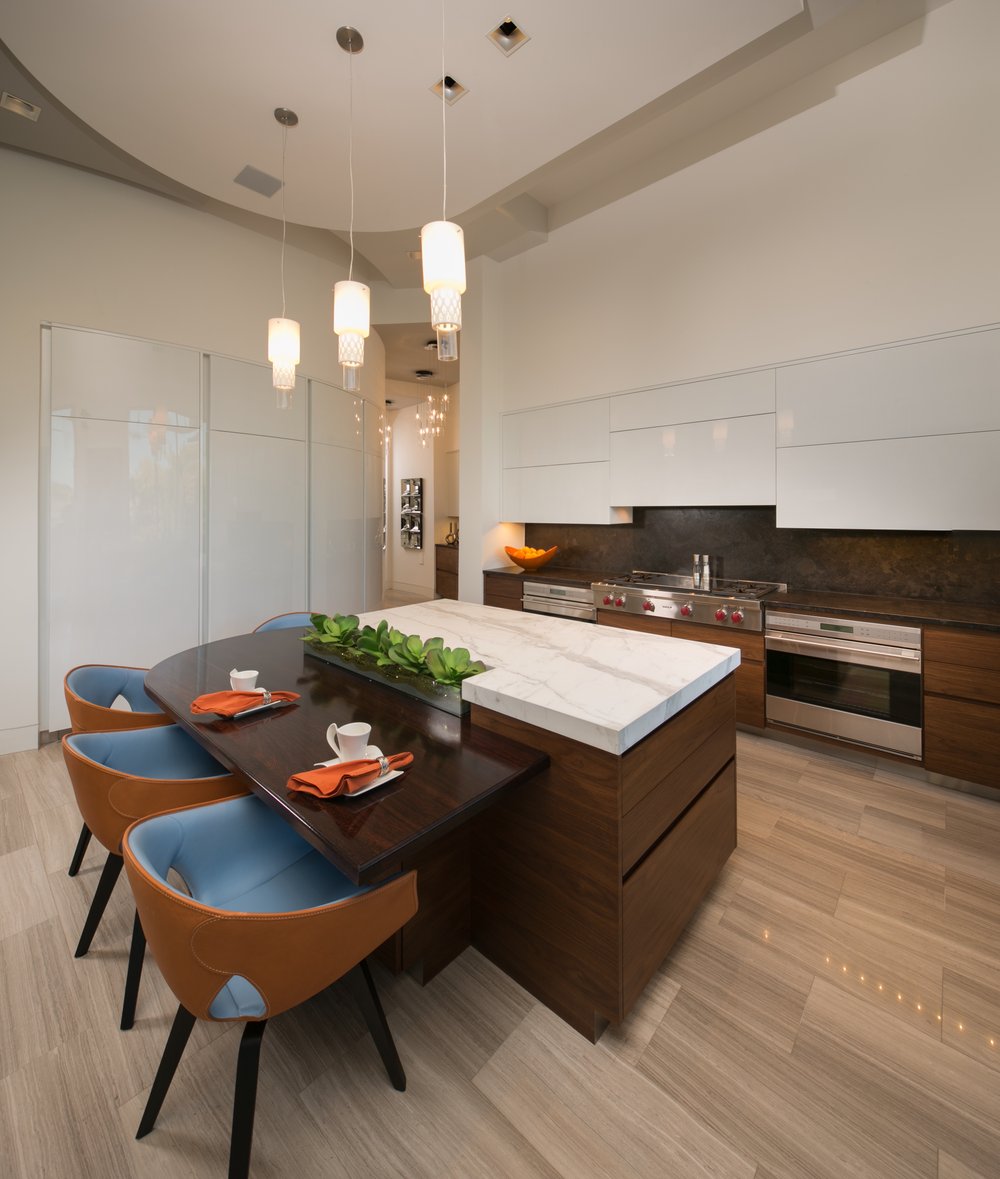 And here's what a creative and highly-skilled architect or building designer brings to the table:
Ability to make your vision come alive on paper
Ideas and lessons learned from previous homes they've designed
Impressive creativity and artistic ability
Insight into the latest design trends
Knowledge of deed restrictions, HOA approvals & permitting processes, etc.
Build Your Dream Team Early
Whether you select an architect or a builder first, envision yourself building a team rather than hiring solo performers. If you find an architect you want to work with, be sure to ask if he or she is willing to collaborate early with a builder. If you decide to find a builder first, learn if the builder is able to work well with an architect.
By finding willing partners who recognize the benefit of collaboration, your dream home will be designed and built with minimal stress and setbacks, because everything will be worked out before the first shovelful of dirt flies.
You may have noticed that, in today's custom homebuilding world, the roles of architect and builder are becoming a bit blurry. Over the years, people have discovered the value of including members of both professions in early planning and design. Builders are adding architectural design to their portfolio of skills while successful architects are gaining experience and knowledge about construction materials. In fact, you may have heard the term "design-build," which embraces both roles in one business. But there's no need to tie yourself to a single company if you don't want to.
Sims Luxury Builders is happy to provide Architectural Design Consultation to you and your architect without a hard and fast commitment to choose us as your eventual builder. The truth is, we simply want to provide as much help as possible to ensure you end up with a design that fully aligns with your budget and the dreams you have for your future home.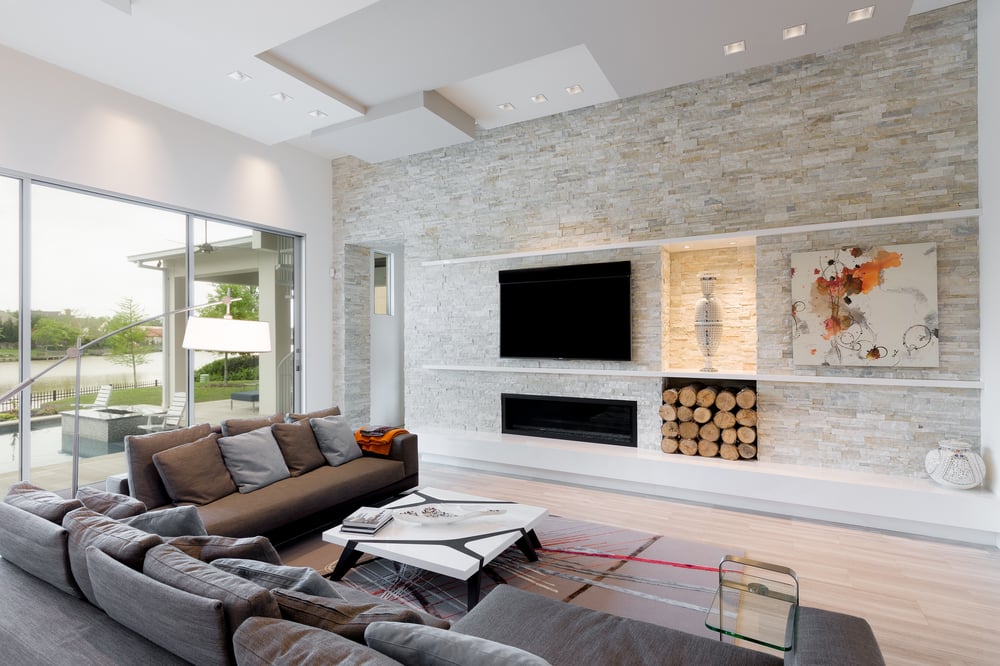 Through Architectural Design Consultation we provide the following services:
Preliminary Design – You, our team, and your architect engage our creativity to create a preliminary design for your custom home. The design consists of a rough floor plan and exterior elevation sketch reflecting your family's needs, lifestyle, desired aesthetic, home size, and spatial layout.
Preliminary Estimate - Based on the preliminary design, we produce a rough cost estimate using our comprehensive database of historical project costs, and current material and labor pricing and availability. We get a good idea of how closely your preliminary design aligns with your budget, which guides the rest of the architectural design phase.
Final Plans and Engineering - We collaborate with you and your architect during the rest of the architectural design phase to add valuable construction expertise and insight, value-engineering alternatives, and cost-saving options before the plans are finalized. We ensure any budgetary or constructability issues are addressed now to avoid costly plan revisions or change orders later.
Detailed Budget - As soon as the plans are made final, we work diligently to compile a comprehensive and accurate budget based on your plans and specifications. We gather and vet dozens of bids from our vast network of quality, high-value subcontractors to produce the most accurate budget possible. Our goal is a no-holes budget, which translates in a smooth and stress-free construction process for you and your family.
Pre-Construction Phase - If you choose Sims as your builder, here is where things really get rocking. Our team pushes your plans through the HOA approvals and city permit processes. We create a comprehensive construction schedule for your home, guide you through the material selections process, and continuously refine the budget with each new selection.
The end result of this thorough consultation is an architectural plan and estimate that you know will result in the home you have been dreaming about.
We wanted to provide a service no other builder offers – one that helps our customers achieve the home they want whether we are your builder of choice or not. We hate to see the heartbreak of plans gone awry with such a personal and complex project.
If we don't ultimately get the honor of building your dream home, at least we can rest assured that you are off to the best possible start on your custom homebuilding journey. If you have any questions about our Architectural Design Consultation services, please reach out today!