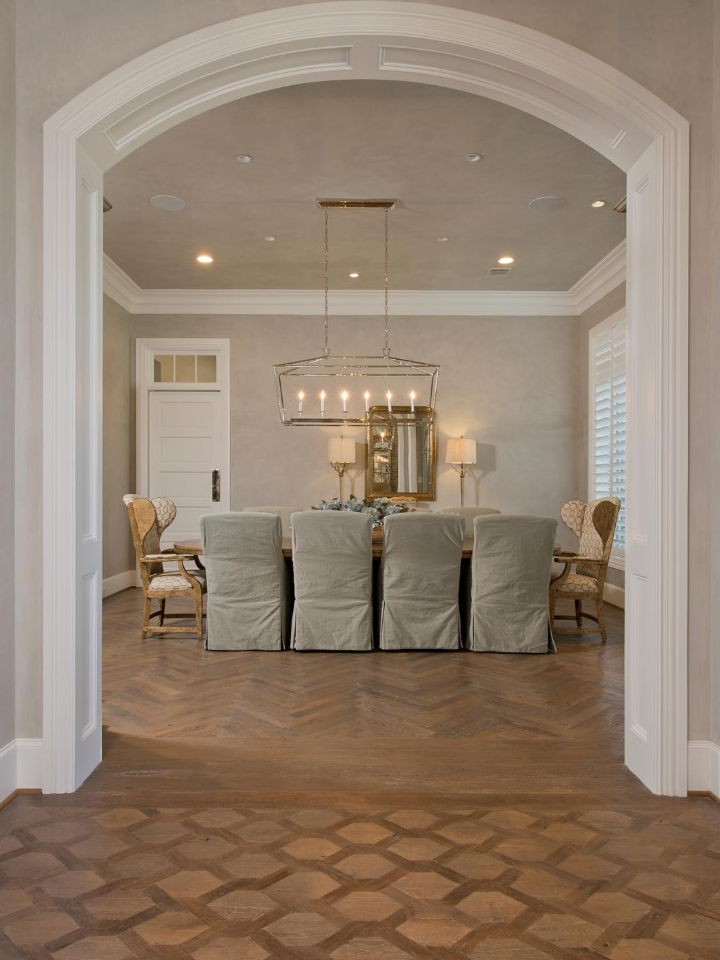 Engineered hardwood flooring has come a LONG way in terms of quality over the last decade or so, and we're thrilled that it's become a desirable alternative to solid hardwood flooring as a result. There is still a bit of stigma associated with non-solid hardwood flooring, and we often have to correct some misconceptions when we're advising our homeowners on their flooring options. The truth is, these days our homeowners nearly always end up choosing engineered over solid hardwoods once they've had a chance to evaluate the two options with us. Let's dig into why that is by exploring the similarities and differences between SOLID HARDWOODS and ENGINEERED HARDWOODS.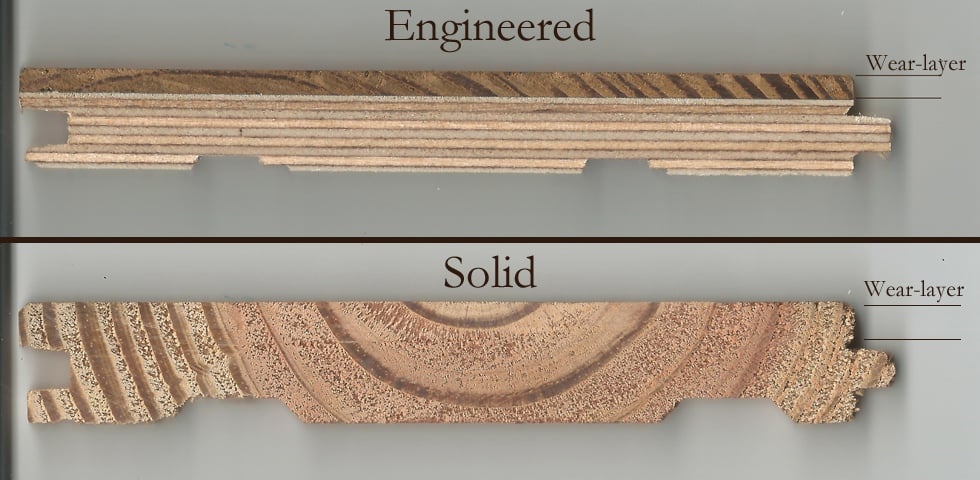 SIMILARITIES
Most importantly, both solid and engineered wood flooring are made from real hardwood, and both have a similar luxurious look and feel. Both are also long lasting and fairly easy to maintain. It used to be that solid hardwood flooring was more expensive than engineered, but thanks to the increase in quality of engineering, they are now comparably priced. In fact, the wider plank engineered hardwoods can often run more expensive than solid now. Solid and some engineered hardwoods are available unfinished so that you're able to customize your desired stain and surface detailing (smooth, hand-scraped, distressed, or wire-brushed).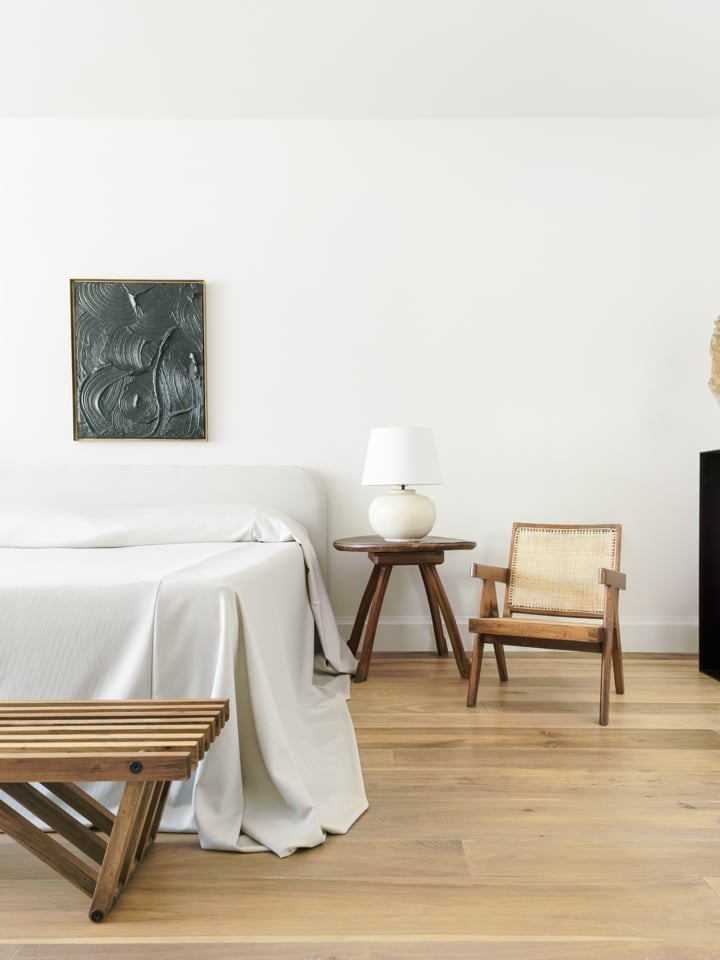 DIFFERENCES: SOLID HARDWOOD
Solid hardwood flooring typically runs 3/4" thick and between 2 1/2" to 5" wide. Any wider than that and you'll want to consider engineered instead. Solid hardwoods are prone to cupping as the width of the plank increases. Wider solid hardwood planks will also need to be glued AND nailed down, which increases labor costs considerably. For planks 5" and under, installation for solid hardwoods involves nailing them to the subfloor or nailing them to tar and screeds. Water is solid hardwood's greatest nemesis. Moisture travels quickly through solid hardwoods and can lead to expansion and cupping, leading to massive repair jobs instead of a small, contained replacement. Temperature changes can also lead to expansion and contraction of solid hardwood flooring. However, one major benefit to solid hardwood flooring is that you can sand and refinish them MANY times over the years. This level of flexibility isn't possible with engineered hardwoods, so solid hardwoods are considered to have a high resale value.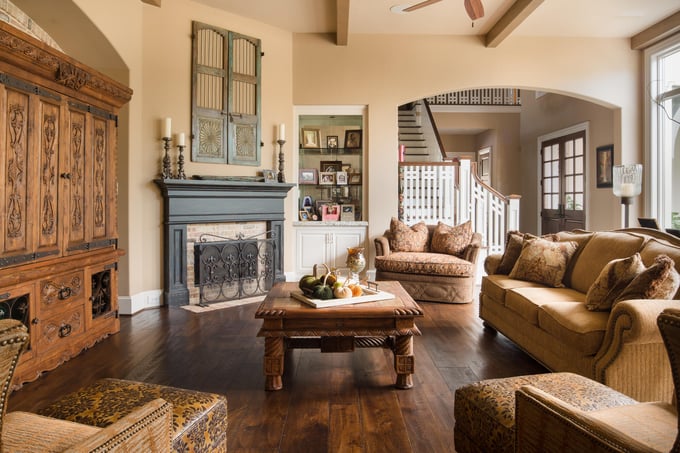 DIFFERENCES: ENGINEERED HARDWOOD
What makes engineered wood flooring most attractive to our hardwood-loving homeowners is the greater flexibility when it comes to plank width. From a design standpoint, they usually prefer wider planks in their home, which solid hardwood options can't accommodate.
There is also a vast difference in how engineered hardwoods are manufactured. Engineered wood flooring combines several layers of hardwood into one plank, consisting of a top layer of sliced or sawn hardwood veneer and several layers of wood/plywood glued and laminated together. Ultimately, this leads to planks that are strong, stable, and better able to deal with moisture, temperature changes, and humidity. After installation (via glue-down, nail-down, or floating), engineered wood flooring looks just like solid hardwoods. A higher quality engineered hardwood typically runs 5/8" to 3/4" thick, with a top veneer layer of 1/8" to 3/16" (although industry standard is sometimes as thin as 1/12"). The thickness of the veneer, or "wear layer," is what will determine the number of times your engineered hardwoods can be sanded down and refinished over their lifetime. The lower layers, or "core," is what determines the strength and stability of the flooring. Greater strength and stability come from a core with high quality wood, 9-ply or 11-ply thickness, and perpendicular placement of each layer. The thickness of the "core" should always be greater than the thickness of the "wear layer."
Finally, most engineered hardwoods are factory-finished, but some can be finished on-site, allowing for more customization (sheen, stain, number of coats, etc.).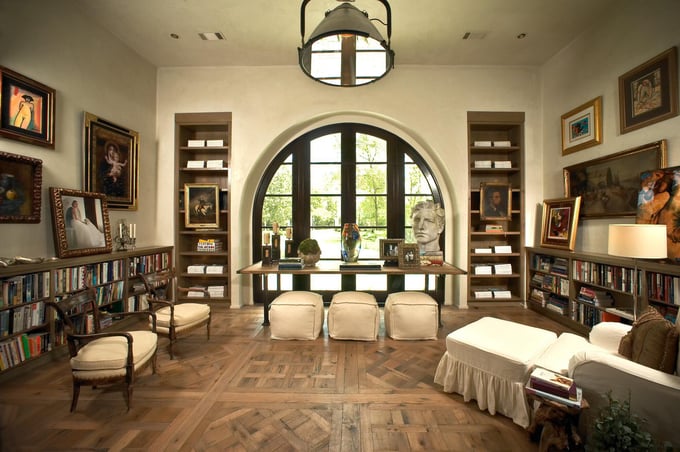 If you'd like to understand more about hardwood flooring considerations for your custom home renovation or new build, please feel free to reach out to our team.