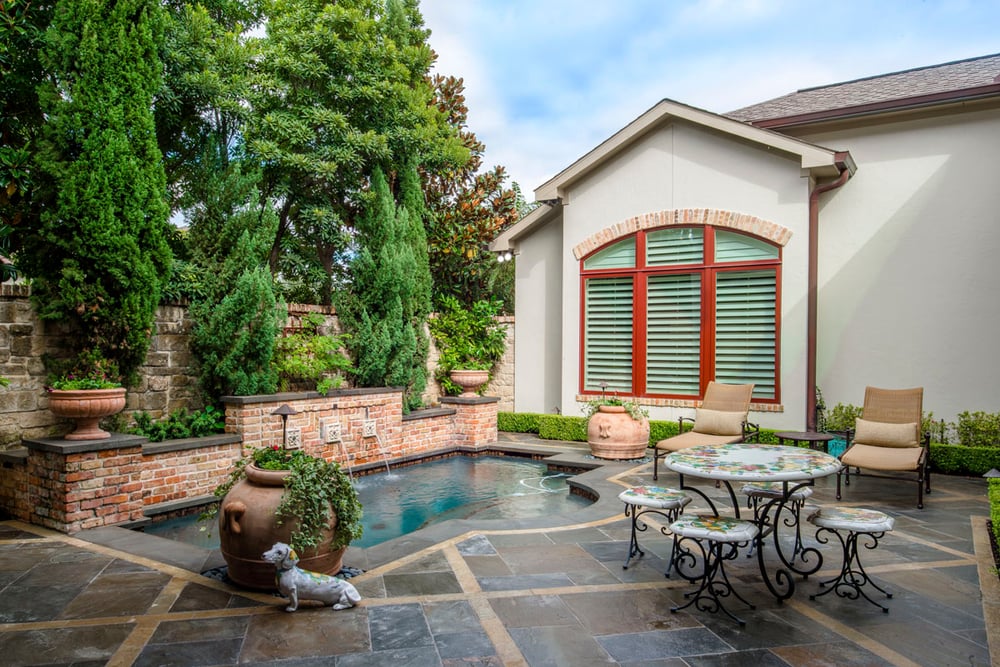 Building a custom home can be exciting and scary all at once. It isn't often you design your own home.
There are tons of decisions to make, from the architectural style you want for your home to the smallest details like ideal locations for electrical outlets. To get through it, keep reminding yourself of the reason you are doing this and how well the end-result will fit your needs.
Also, if you play your cards right upfront, you will have a solid team supporting you throughout the entire process. You don't have to go through it alone or feel that you must be an expert in every phase of home design and building.
A Brief Overview of Custom Construction
Custom construction is performed in phases, with aspects of each phase directly dependent upon the successful completion of previous steps.
Architectural Design Phase - this is where you and your team develop your preliminary home design and estimate, final plans, specifications, and engineering, as well as a detailed budget and schedule.
Pre-Construction Phase - in this phase, you get all your approvals for financing, from the homeowners association, and permits. Also, this is the time we sign on key subcontractors for the major systems in your new home.
Construction Phase - here is where the dirt starts to fly. The site work, foundation, and shell begin to go up, then everything else is built into place from the insulation to the flooring.
Final Inspection Phase - you get to walk through your brand-new home for a last look before moving in.
Warranty Phase - we do our best to ensure your home is perfect when you move in, but our work doesn't stop until everything is completed to your satisfaction.
Each phase has several parts to it and takes differing amounts of time. Just knowing there is a method to the madness can help you feel less overwhelmed.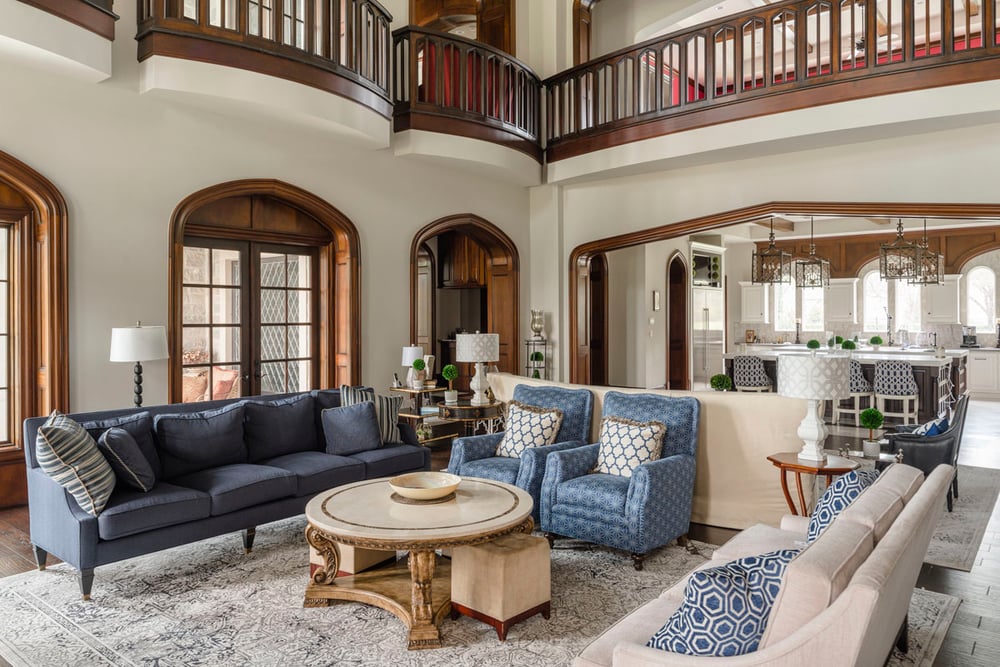 Custom Homes vs. Semi-Custom Homes vs. Production or Tract Homes
A custom home is quite different from what's known as a production home or a tract home.
A production home is constructed by a company that offers its customers a selection of floor plans, exteriors, layouts, and interior design elements. The customer selects one of the designs to go on a lot, often in a "master-planned community" filled with other homes using that slate of designs.
A tract home is even more limited than a production home. Most customers of tract homes have little choice in the design of the home. The builder has determined the exact plans and materials to use so it can construct a house at the lowest cost.
A semi-custom homebuilding company offers a variety of floor plans, with slight customization options if desired. Finish selections like lighting, countertops, tile, flooring, etc. are also limited to what is in their specific showroom. Because upgrades and change orders inevitably slow down a project, semi-custom homebuilding companies usually make upgrades and change orders cost prohibitive.
A custom home is designed and built from scratch. The design is entirely original to you and your lot, and every inch of the home is built to your needs, tastes, and desires. Collaboration between yourself, your custom builder, architect, and interior designer results in a truly one-of-a-kind home. Finish selection options are not limited, although your builder should always guide you towards materials that stay within your desired budget.
Building Your Dream Team
The ideal time to build the team that will make your dream home a reality is before the architectural design phase.
Your dream team consists of custom builder, an architect, and an interior designer. You need to be comfortable with each of these team members because they are all critical to the success of your project. They should begin collaborating as early as possible because each member brings specific expertise, a unique perspective, and fresh ideas to the table that will enhance the design and execution of your home.
Select them carefully and never hesitate to ask questions or make your needs known. The right team is there to create the home you and your family desire. If they are the right fit, then you will feel a strong partnership instead of a transactional relationship.
Architectural Design Phase
In this phase, your team begins to develop and flesh out your floor plan and home design. The architect takes the lead to create a preliminary design, then the builder builds a preliminary estimate to ensure that it is aligned with your desired budget. Early collaboration between your architect and builder helps to create and refine a home design that meets your needs and wants while also successfully staying on budget.
As your architect is perfecting your home design and finalizing your architectural plans and engineering, you and your other team members are also hard at work. You and your interior designer are making the first phase of design selections, while your custom builder is providing value-engineering options, soliciting and thoroughly vetting subcontractor bids, building a construction schedule, and continually refining the budget to make it as comprehensive and accurate as possible.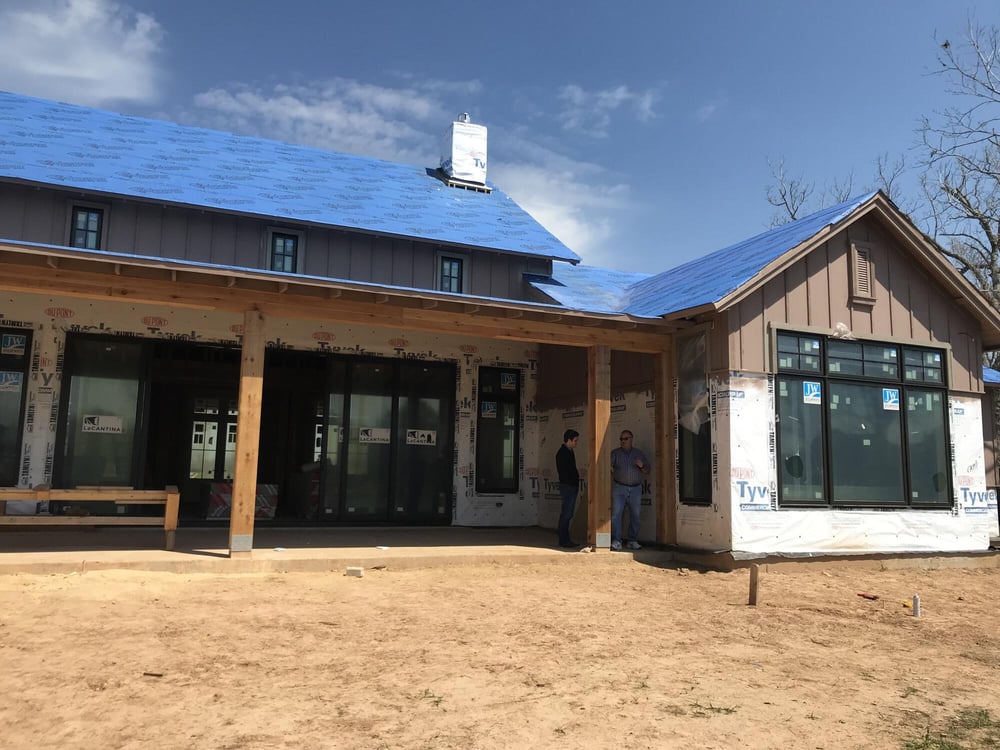 Pre-Construction Phase
In this phase, your custom builder helps you with all the paperwork and bureaucracy that must happen in any construction project. Neighborhood association approvals are obtained, building permits are secured, necessary insurance coverage options are analyzed, and financing is squared away. Now is also when the key subcontractors for roofing, HVAC, plumbing, and electrical work are locked down, so they are available at the right time. Your custom builder should administer the whole process so you can rest easy that no step has been missed.
It's also the time you select all the remaining design details with your interior designer. You get to pick flooring, cabinetry, lighting, bathroom fixtures - all the things that you pictured when dreaming of your custom home. It's a lot to go through, but we try to make it as easy as possible, so you don't get overwhelmed or get stuck in decision paralysis.
Construction Phase
All your decisions are now put into practice. The house takes shape as the foundation is installed and the frame erected.
An experienced construction manager ensures all goes smoothly to avoid mistakes and rework, and to keep everything on schedule. After the frame is complete, the major systems of your home are installed, from plumbing and electrical to insulation and finishes.

Final Inspection & Move-In
Your home is finished! Here is your chance to look everything over and make sure it is exactly what you wanted. You won't be the only one making an inspection. Your custom builder as well as third party inspectors thoroughly check everything in the house to make sure it's up to code and completed per your plans. After a final walk-thru with us, you're ready to move in.
Rest assured, our work is not complete.
Warranty Phase
We are committed to resolving all punch-out items quickly and provide a comprehensive warranty on our homes. All materials and workmanship in our homes are warrantied for one year, all mechanicals (plumbing, electrical, HVAC) for two years, and structural components for ten years. If anything at all goes wrong, we are there to efficiently and effectively fix it to your satisfaction. More importantly, we remain a resource you can reach out to with any question and concern forever.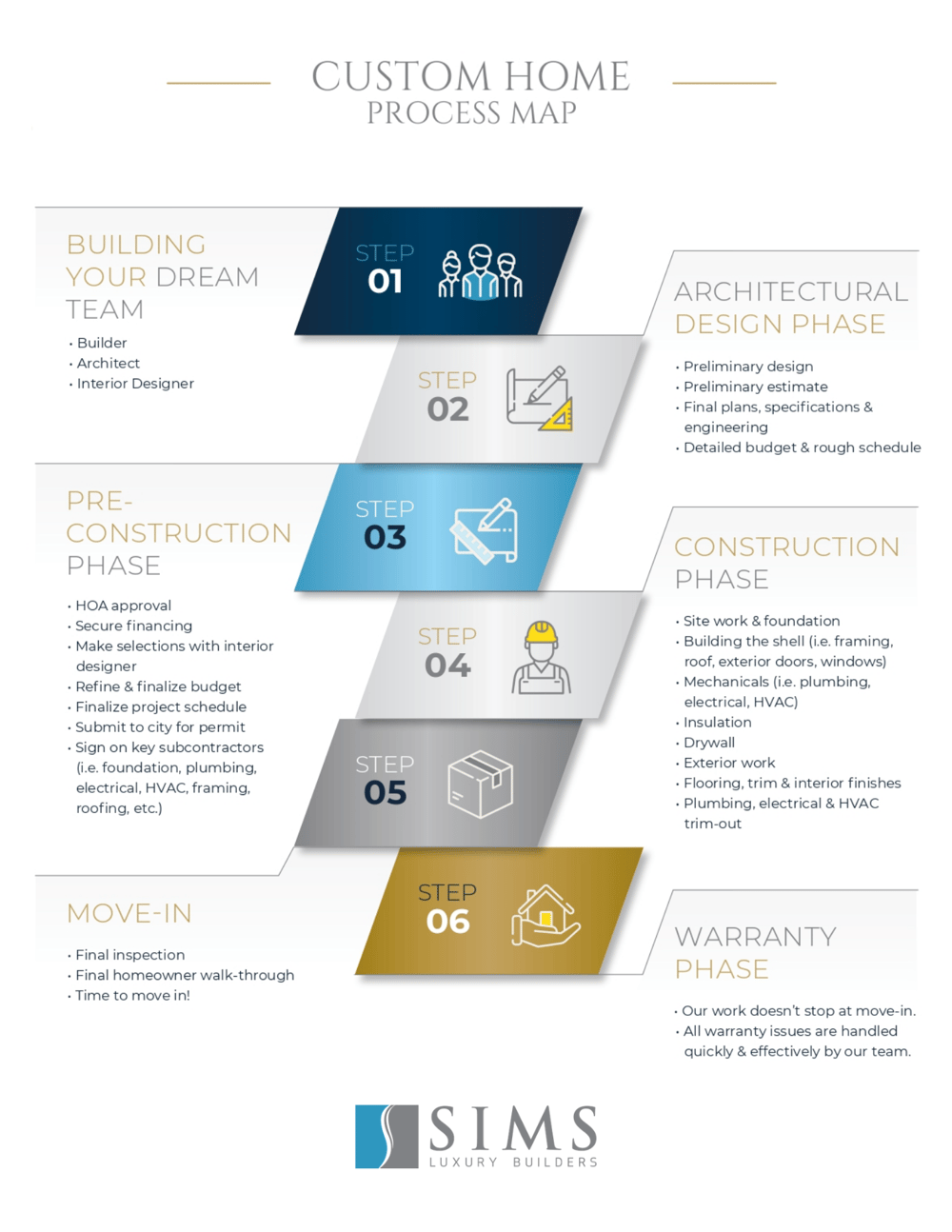 We build strong, high-performing homes as well as enduring relationships. We collaborate during architectural design to create a cost-effective, feasible home design. We help during the pre-construction phase to get all the red-tape taken care of and subcontractors hired. We construct your home according to our schedule, budget, and high quality standards. Then we warranty your new home to make sure you are completely happy with how it all turned out.
Does it sound exciting? We think so! Give us a call, and we can set up a consultation to set you on the right path toward your dream home. For more information on the steps for building a custom home, check out our eBook The Essential Guide to Building Your Custom Home.