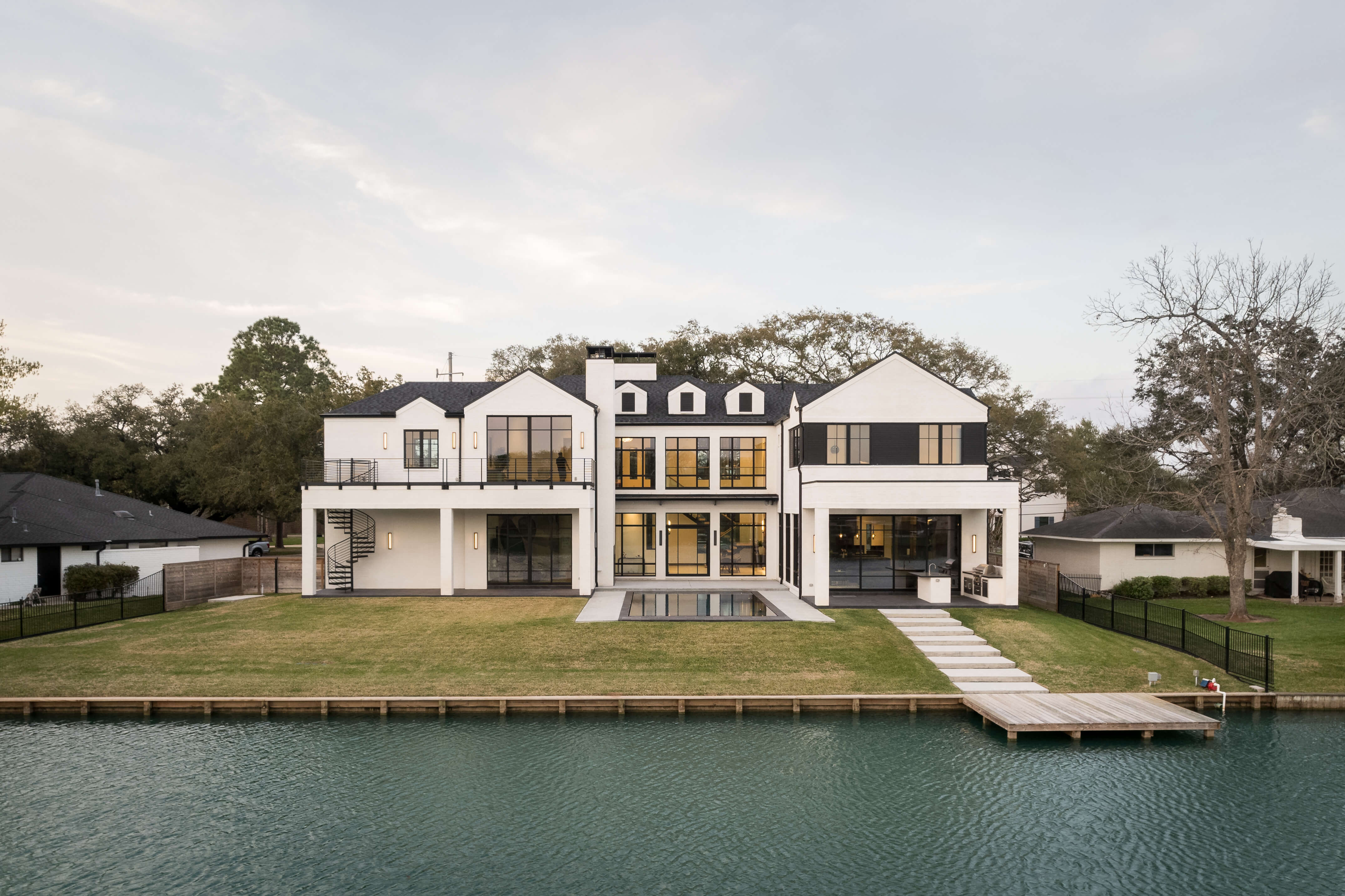 Striking in so many ways, this beautiful waterfront home was such a pleasure to build. The homeowners came to us years ago with a vision in mind for their dream home. It became clear very quickly that the perfect architect to bring that vision to life was Mark Atkins of Masa Studio Architects. Their collaboration over several months achieved a beautifully designed home just right for its unique location in Sugar Land's Venetian Estates neighborhood. The homeowner's passion and keen design sense guided her as she made the countless finish selections that were needed and even inspired her to start her own interior design firm, Method Designs. From custom-designed Cesar cabinetry through Casa Companies, to uniquely selected wallpaper for each room, to the husband surprising his wife with her dream orchid wall tile mosaic, this home is such a perfect reflection of this family's positivity and beauty.
Enjoy photos of this unique modern home in the slideshow below.
To see a list of features and collaborative partners for this home, visit the portfolio page on our website.