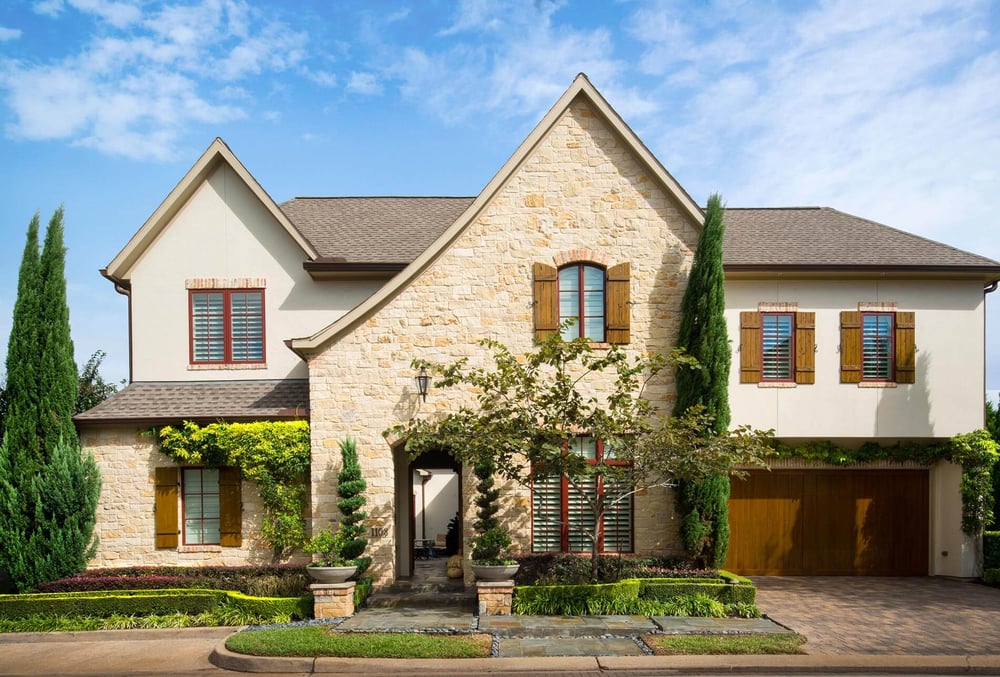 Where do people get their inspiration for their custom home designs? As it happens, there are more places than you may think where you can find ideas for your dream home.
You can consult a variety of architectural and home design websites and publications to find the right architectural style, interior and exterior design, floor layouts, interior decoration, and much more. This post lists some sites we love and other places where you can start your journey to the custom home you desire.
Where to Start
When you design a new home, you have several considerations.
How can you design and situate your home to make the most of the natural lay of your land? Are there natural vistas you want to see out of your windows? Is there a way to work with a hill or other geographical feature to make an attractive design decision?
What stage of life are you in? Do you have to make room for a growing family, will you be empty-nesters, do you want to age in place?
Do you need to upsize? Or, alternatively, do you need a smaller home than you have now?
What energy efficient and green building features and systems are available in your area?
Each of these items places a parameter on your design within which to work. One of the most critical decisions to make is how to design for the future. More and more people have a desire to stay in their homes throughout their later years, and specific design techniques like universal design can make it easier to stay in your home longer and accommodate various physical capabilities for everyone living there.
A website called Sketchpad House Plans provides a helpful checklist to guide you through the home design process, including answering some of those questions above. It also includes plenty of links and suggestions for each design phase and room in your house.
Sketchpad House Plans breaks the process down into smaller steps, so the project becomes less overwhelming. It also provides some tips about learning the language of residential construction and design to help you when you are ready to select your design and build team.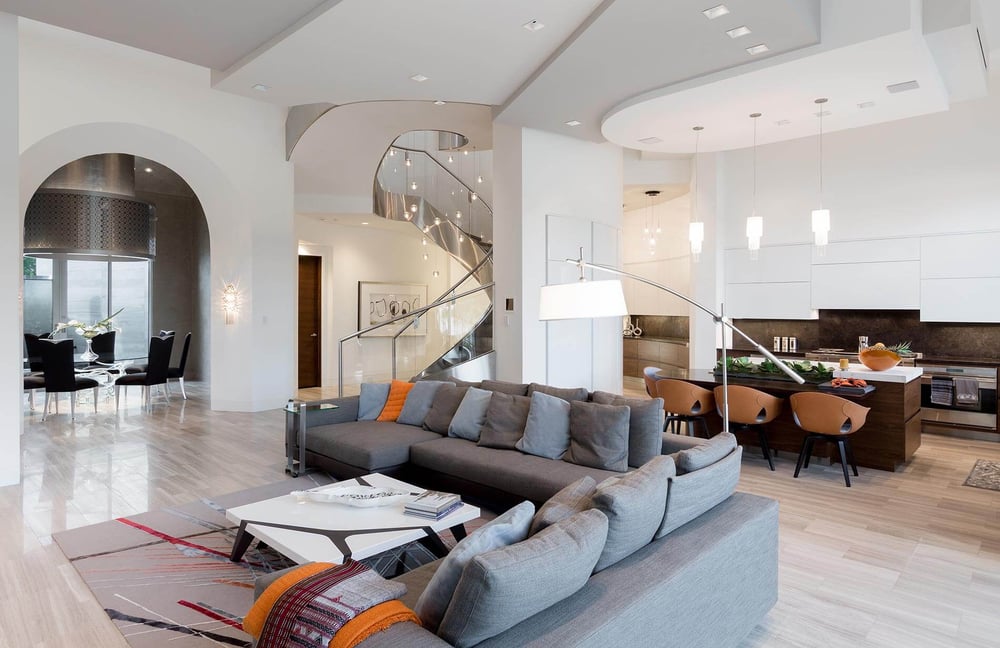 A Few Ideas for Inspiration
Beyond the general need to design a home to fit your lifestyle and future needs, here are some ideas to ponder that may not be top of mind but are intriguing once you hear about them.
You can take advantage of empty space within the frame to create interesting features, storage or added seating. For example, the space under the stairs is perfect for a closet, a seating area for reading and relaxing, or storage from drawers to cabinets.
Your mudroom can serve multiple purposes beyond boots and coats. You can install a small shower to wash muddy pets or boots and galoshes. Install a linen closet for towels and other supplies.
Today's families require an abundance of electrical outlets in convenient places for all your digital devices. Consider installing a charging station if you several phones, tablets, and e-readers. Ensure you have adequate surge protection as well.
What type of security do you want? Will door and window locks be enough or will you create an automated home with keyless entry, monitoring, and control from your smartphone?
Did you know hidden rooms were a thing? Think about what you could do with a secret room or hidden space where nobody knew to look.
These ideas are just the tip of the iceberg.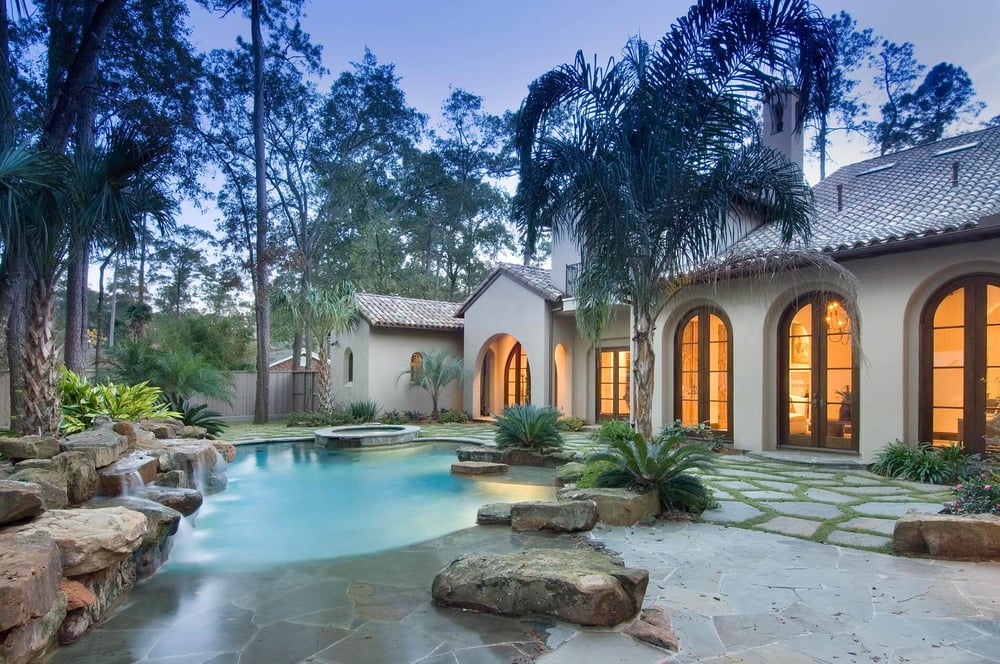 Architectural Styles
When thinking about building a home, most of us begin with the outside. To give you a taste of what's out there, here is a brief overview of some common architectural styles. You don't have to limit yourself to a single style; combine a couple of styles or come up with your own ideas.
Modern - A geometric, boxy arrangement with flat roofs. Solid white walls and floor to ceiling windows are common features. These homes offer an open floor plan.
Victorian - Named for Queen Victoria, these are typically two-story structures with ornate trim, eyebrow windows, and decorative railings. Floor plans are complex with plenty of places for bay windows and cozy seating.
The Cape Cod - A smaller home sporting a simple exterior design, usually with one and a half stories, a pitched and gabled roof, and a large chimney. The Cape Cod is easily expanded with added rooms or a garage.
French Chateau - An elaborate home with steeply pitched roofs, dramatic chimneys, arched windows and doorways, and ornate carving.
Mediterranean- These homes draw from Moorish, Italian, and Spanish architecture featuring shallow, red-tiled roofs and stucco walls, similar to the Spanish style below.
Craftsman - A bungalow style with low-pitched, gabled roofs and overhanging eaves. Also, it has handcrafted stone and woodwork providing a canvas for unique color combinations.
English Cottage - Typically one to two stories, homes have asymmetrical features, and cross-gabled, steeply pitched roofs. Irregularly shaped rooms and arched doors add to the countryside aesthetic.
Pueblo Revival - Popular in the American Southwest, Pueblo Revival brings to mind Native American architecture designed for the desert. The exterior is smooth and geometric, with the appearance of adobe. The roof is flat or slightly sloped with projecting wooden beams (vigas).
Spanish - In Spanish architecture, you will see more stucco, adobe, and stone facades. Homes have flat or slightly sloped roofs tiled with red clay or stone. There is often a large central courtyard with water features.
Tudor - Steeply pitched roofs with multiple gables and decorative half-timber framing. Doorways are arched, and the exterior is made of mixed materials from brick and stone to stucco and wood. These homes are perfect for indoor living and can come in any size you desire.
As you look online and in print for your custom home ideas, keep these basic styles in mind.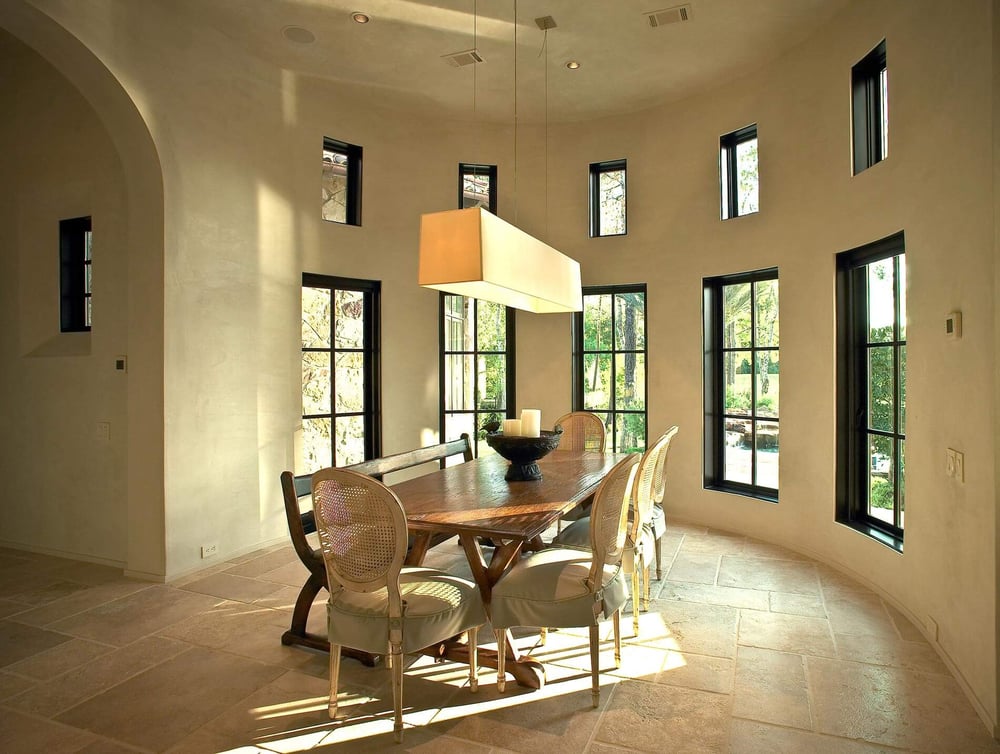 Inspirational Websites
The internet is an excellent clearinghouse of information. We have found these particular sites to contain exciting ideas.
Houzz has endless ideas to browse, both by department and by room. It offers a look at various design styles in still images and video.
Custom builder websites - A quality custom builder will have a website with a portfolio of its completed projects and information to get started on your home design search. Here is ours.
Interior design websites showcase professional designs by the business owner. A quality designer can create any look you desire but may have a distinct flair you like.
Home buying sites like Zillow let you look at homes for sale across the United States. You can see what others have done with their space.
OldBrandNew and Sketchpad House Plans both offer ideas for interior and exterior design aesthetics.
Dreamhome Source lets you look at featured collections, styles, builders, and designers all in one place.
Social Media
Social media networks and sites are spectacular places to see ideas from others with your same aesthetic. Pinterest is a great place to peruse design photos and collect inspiration. You can follow an individual or a company on Pinterest to hear about their latest designs.
Facebook and Instagram are also fountains of information if you can find the right group. Search and follow hashtags to find examples of what you like. For example, search #englishtudor to see examples of the architecture and some interiors. You can find several people who curate inspiration pages.
There's an App for That
Apps are available to help you design and visualize your ideas.
Podcasts
If you spend a lot of time in the car, a podcast talking about the secrets of homebuilders, green architecture, or fine homebuilding may be the perfect way to pass your commute time.
Now you can get started on designing your dream house from the comfort of your office, car, or favorite place to sit. Be sure to browse our diverse portfolio for inspiration. It's never too early to begin talking with a builder. We can help direct you to even more resources.