We are thrilled each time one of our homes is featured in a magazine or publication. The August 2012 edition of Fort Bend Lifestyles & Homes includes a story on a chateau-style home we completed nearly 12 years ago in Sweetwater Estates.
Continue on if you'd like to read the article!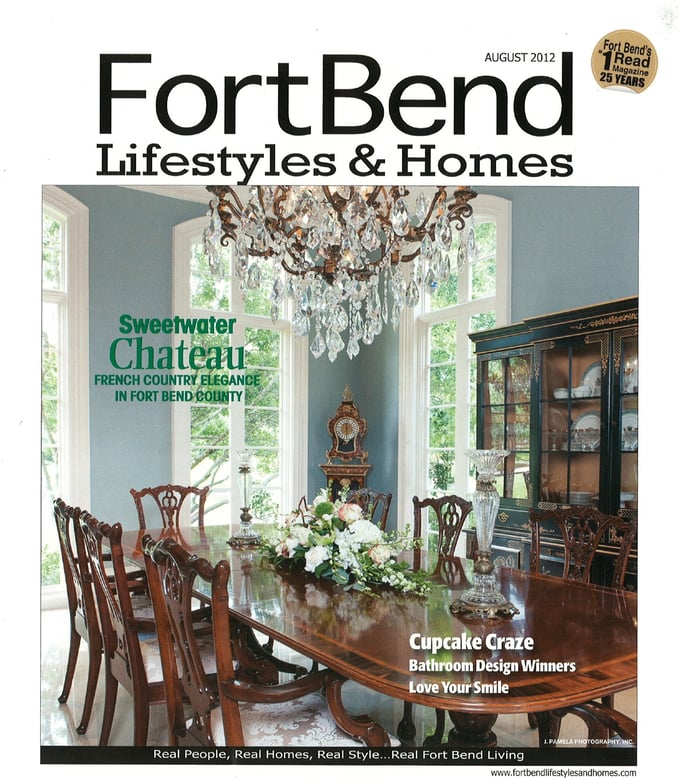 To read the online version of the article, click here. Enjoy!