Another exciting Super Bowl in Houston, Texas! The game on Sunday made history for a number of reasons: the Patriots won their 5th franchise Super Bowl championship all with Tom Brady as starting quarterback, the largest deficit overcome to win a Super Bowl, first overtime in Super Bowl history, a record 4 Super Bowl MVP wins for Tom Brady, and most importantly… the first time a Super Bowl headliner stayed in a Sims Luxury Builders home!
We were thrilled to learn that Lady Gaga, the halftime performer for Super Bowl LI, stayed at one of our homes while in Houston. Her home away from home was one of our all-time favorite projects, with extraordinary architectural design, beautifully unique features and materials, and fantastic homeowners.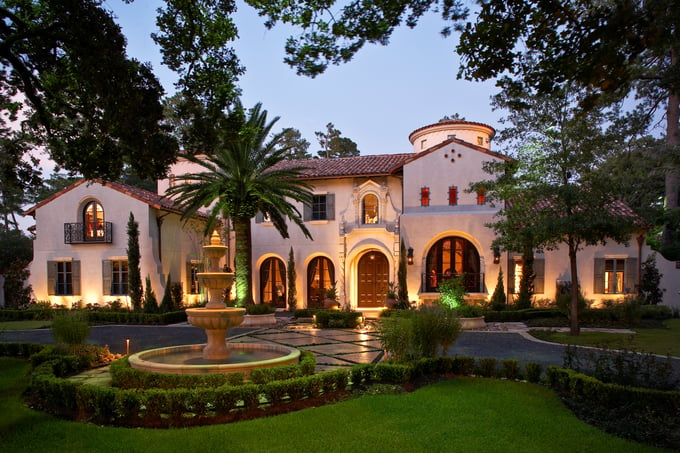 This home won a host of 2010 Houston's Best Prism Awards and Texas Star Awards, including Best Custom Home Outdoor Living Space, Master Bedroom, Master Bathroom, and Front Elevation. We are honored that one of our homes got some serious love from Lady Gaga as well as the media this weekend, including Architectural Digest, Vanity Fair, Elle Decor, and the Houston Business Journal.
To take a deeper look into this home, visit the home's photo gallery or the Villa de Encanto video on our website.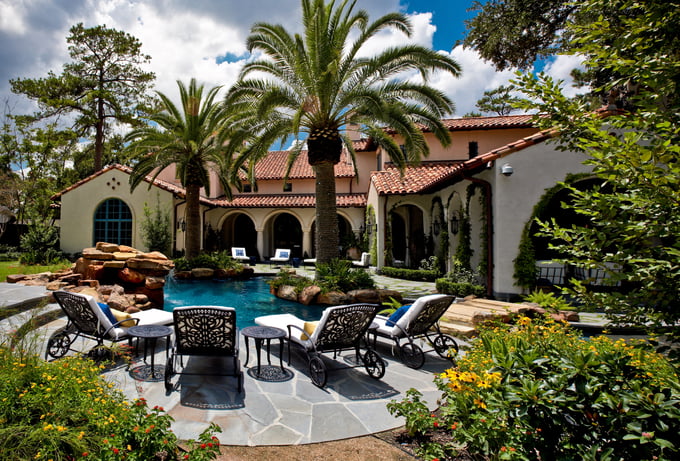 This project was also featured in several of our archived blog posts:
September 2010: Awards Results
October 2010: Outdoor Living Spaces
March 2011: No Challenge Too Great