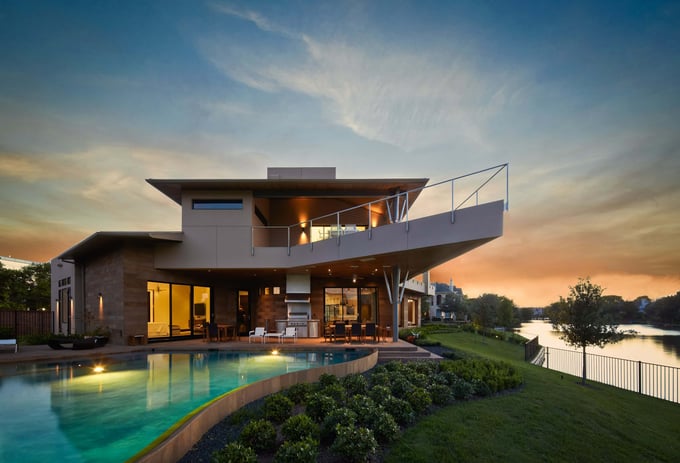 Welcome to your Custom Home Bidding Phase! Right now, you're likely in the midst of designing your home with an architect or building designer, and we sincerely hope it has been an exciting and enjoyable process for you so far. The most important part of your custom home bidding phase will be carefully selecting the custom builder who is right for you, making the first phase of selections for your home, and honing your construction budget with your builder so there are no surprises down the line.
You may already know that we, along with our architect and interior design partners, advocate for assembling your dream team very early on in the architectural design process. This elevates the ultimate form and function of your home while also ensuring that your home design remains aligned with your budget every step of the way.
If you're already deep into architectural design and still haven't chosen a custom builder, don't worry though. You can kickstart your custom home bidding phase at any time. The biggest piece of advice we can give is to NOT wait until your architectural design is fully fleshed out to begin narrowing down builders and getting bids. By then, you may have designed a home that is higher than your desired budget and missed the boat on some pretty significant value-engineering opportunities.
Instead of waiting, select your top builder candidates and get bids when you are still in the design development stage with your architect. Using your preliminary/conceptual design, experienced custom builders will be able to assemble a fairly comprehensive preliminary estimate that will give you the pricing information you need to evaluate builders AND continue design development with financial peace of mind.
Whether you're at the start of your architectural design phase or nearing the end, these six tips for success will take you through how to make the very most of your Custom Home Bidding Phase.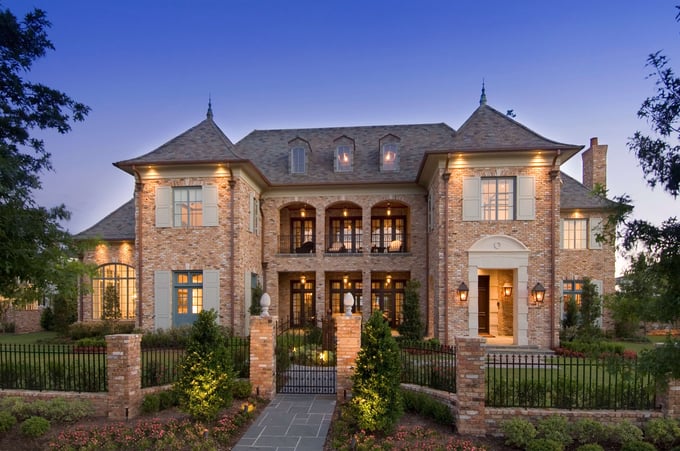 TIP #1: CREATE DETAILED SPECIFICATIONS BEFORE BIDDING
With your architect, try to assemble as many specifications (details) as possible about your home design. These specifications will essentially become the guidelines that builders will follow when it comes time for bidding. The more specifications and details you've spelled out, the more likely you are to get budgets that can be compared meaningfully and reliably. The truth is, construction budgets from two different custom builders for a complex, one-of-a-kind home will never be like comparing apples to apples. However, providing more details and specifications for major cost categories will lead to fewer differing assumptions being made by your builders. This will ultimately result in tighter, more accurate budgets to compare.
Specifications to provide your builder candidates before bidding are:
HVAC system preferences (type of equipment and/or desired performance details)
Tankless vs. conventional water heaters
Inclusion or exclusion of a generator
Type of foundation
Single-plated vs. double-plated frame
Type of insulation
Type of roof (slate, metal, composition, concrete tile, clay tile, cedar shingle, flat roof)
Quality level of windows
Quality level of interior and exterior doors
Type of exterior material (brick, stone, stucco, siding, concrete)
Pavers vs. concrete driveway
Some of this may sound a bit like Greek to you, so feel free to reach out to our team with questions. We love this stuff and we're happy to help.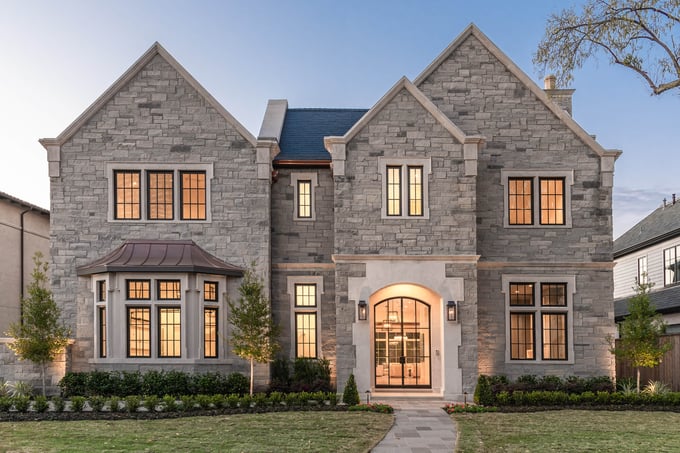 TIP #2: MAKE GENERAL SELECTIONS BEFORE BIDDING
Just as you want to spell out as many specifications as possible, you will also want to flesh out key design selections before bidding. The same advantages as Tip #1 are achieved here: the more selections you've made, the more reliable the various bids will be. This doesn't mean that you have to make a final selection now and stick to it forever; just a general direction will help. For example, you may know you want stone tile flooring in your kitchen and living areas but aren't sure exactly which type/color/size/application/etc. Or you may know you want marble countertops throughout the home but you're not sure which exact one(s). Let your builder candidates know anyway, as this will provide valuable direction for bidding.
Selections to provide to your builder candidates before bidding are:
Type of flooring in each space
Brand/Quality level of appliances
Type of tile (stone, ceramic, porcelain)
Quality level of plumbing fixtures
Type of countertop material
Trim package preferences (crown, baseboard, window/door casing, ceiling planking, wall paneling, cabinet door styles)
Desired allowance amount for light fixtures
Desired allowance amount for landscaping
Also, don't forget to share some inspiration photos with your top builder candidates. This will give them a better idea of the level of finishes you desire in your future home, which will make their budget much more accurate. For more guidance on selections, download our free Schedule of Design Selections.

TIP #3: PREPARE FOR YOUR BUILDER INTERVIEWS
As you prepare to meet with and interview several custom builders, take some time to reflect on what factors are most important to YOU. Remember that you'll be collaborating closely with your future builder for many months, so you want to be sure that you find a great fit for you and your family. In fact, your relationship with your custom builder will last well beyond construction - and even beyond your home's warranty period! We have homeowners from decades ago who still rely on our team for maintenance help, home advice, subcontractor referrals, and more.
As a custom builder with decades of experience we know that every one of our homeowners have slightly different priorities, communication styles, and aspects of their home that excite them. Before meeting with builders, you'll want to do a little soul-searching. What kind of homebuilding experience are you hoping for? Are you willing to sacrifice the quality of your experience for price? Can you pinpoint what's most important to you? Is it communication, price, quality, organization/schedule, integrity, or something else entirely? What does it usually take for you to build trust in someone? Do you want to go with your gut when choosing a builder, or are you looking for something concrete? Is there an aspect of your home that you're concerned about and would like their thoughts on? Jot down some quick reflection notes and refer to them before and after each builder interview.
If you've been through the process of building or renovating before, reflect on what DID and DID NOT go well in order to back into a list of what exactly you'd like for this time around. For a complete run-down on how to find and narrow down builders, including questions to ask your builder candidates and their client references, you might want to visit this previous blog post.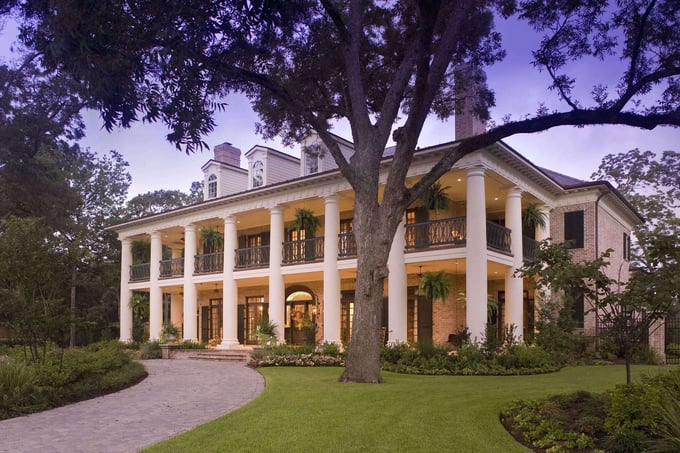 TIP #4: NARROW DOWN YOUR LIST OF BUILDERS BEFORE BIDDING
If you've short-listed custom builder candidates who are comparable in quality and experience, you really only need two budgets to consider. When done right, it takes weeks of work to build a fully comprehensive and accurate custom home budget, so it's a good idea to avoid having too many builder candidates take on the task. Interview and vet as many custom builders as you'd like in order to find the two who you're most confident in. Then request a bid from your top two candidates, and don't forget to send them your plans, specifications, and any guidance you can provide on selections.
TIP #5: MEET IN PERSON TO REVIEW BUDGETS
In order to evaluate how thorough and accurate your builder candidates' budgets are, we strongly advise scheduling a face-to-face budget meeting with each builder. It is important to review their budget with them, understand and clarify assumptions that were made, and discuss the many options that are available to you in order to refine the budget further. From a broader perspective, this meeting also gives you another opportunity to assess the communication style, attention-to-detail, and expertise of the builder and their team.
For tips on how to evaluate and compare builders' budgets, download our Essential Guide to your Custom Home Bidding Phase.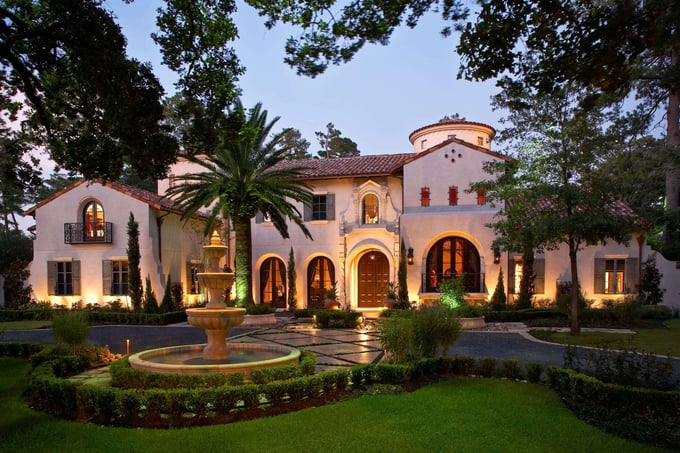 TIP #6: BUILD MOMENTUM BY SELECTING YOUR BUILDER QUICKLY
If they've done their job well, your two builder candidates will have just spent several weeks learning your home design like the back of their hand. Selecting your builder quickly following your budget meetings will allow your chosen builder to parlay that momentum directly into beginning the pre-construction phase, even if your desired start date is months away.
For a proactive, efficient custom builder, their list of pre-construction to-do's is long. There are HOA approvals and city permits to obtain, utility orders to put in place, potential constructability issues to solve, selections options and guidance to provide, builders risk insurance to quote, a project schedule to build, a budget to refine with each additional selection, subcontractor agreements to execute, and key trades to line out. Selecting your builder quickly will allow all of this to happen properly before breaking ground.
If the decision of which builder to choose is not clear after your budget review meetings with both candidates, try to keep the decision process moving by first referring back to the list you made of what is most important to YOU. How do your two builder finalists measure up when you think about these factors? There is a good chance that putting your thoughts on paper and discussing them in detail with your partner or architect can bring about clarity.
If the decision is still unclear, reach out to both builders with follow up questions, talk to their references, or schedule a visit with them to one of their jobsites or completed homes. You may need a bit more exposure to both candidates to make your final decision.
Once you've settled on which custom builder you'd like to partner with, contact both candidates to deliver the news. The builder you've chosen will be thrilled and should immediately mobilize their team to tackle next steps. The builder you don't choose will be disappointed, but appreciative that you've taken the time to let them know. If asked, try to provide feedback to them on how you arrived at your decision to choose a different builder. This firsthand feedback is invaluable as they continue improving how they serve their current and future homeowners.
Now that you've made it through your Custom Home Bidding Phase, trust your decision and enjoy the collaborative partnership that develops with your custom builder! Stay tuned in a couple weeks when we share our 5 tips for success for your Custom Home Pre-Construction Phase.