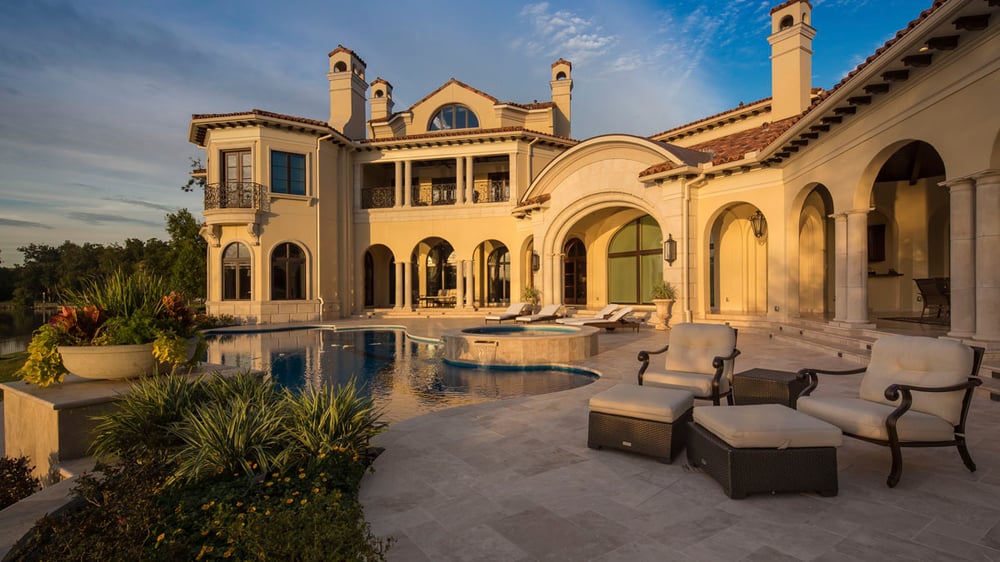 A custom home is a complex project that is most successfully completed with thorough planning before the first shovel of dirt flies. You will have so many design decisions to make that is can easily make your head spin. That's where a really great custom builder comes to the rescue. They should break down the decision-making process into manageable steps so that you can easily create the home you desire without breaking a sweat.
Design decisions span the gamut beginning with your desired architectural style, floor plan, and absolute must-haves and ending with the hundreds of finish selections like flooring, countertops, tile, and paint.
This post also outlines which design decisions will give you the most "bang for your buck," as well as which high-impact spaces to focus on. Near the end of the post we provide some budgeting tips and also links to places where you can get design ideas and inspiration. We've got an all-in-one design decisions post today!
What Design Decisions Come First?
Your first decisions will have to do with the vision you have for your custom home. Your custom builder can help you pinpoint which architectural styles you like, and which stylistic elements will fit well into your neighborhood. They will also help you build a preliminary idea of a floor plan that will best fit your family's needs and lifestyle.
During this brainstorming phase with your custom builder, you'll also want to note your must-haves as well as your wish-list items. If you found anything during your sojourn with design journals/magazines/websites that you simply must have in your new home, now is the time to make it so. Locking down the must-haves early gives you the best chance of achieving them.
Next, your custom builder will help connect you with the perfect architect and interior designer to round out your dream team. Together, you'll bring your vision to life.
What Design Decisions Come Next?
In order for your home to get through your neighborhood's HOA approval process, you will have to nail down the materials and color palette that will be used on the exterior of your home. This includes dozens of selections, including obvious ones like the stone/brick/siding/stucco and roof material to less obvious ones like gutter selection and soffit paint color.
As with all steps of the process, your trusty builder will help guide these decisions with you and the rest of your design team.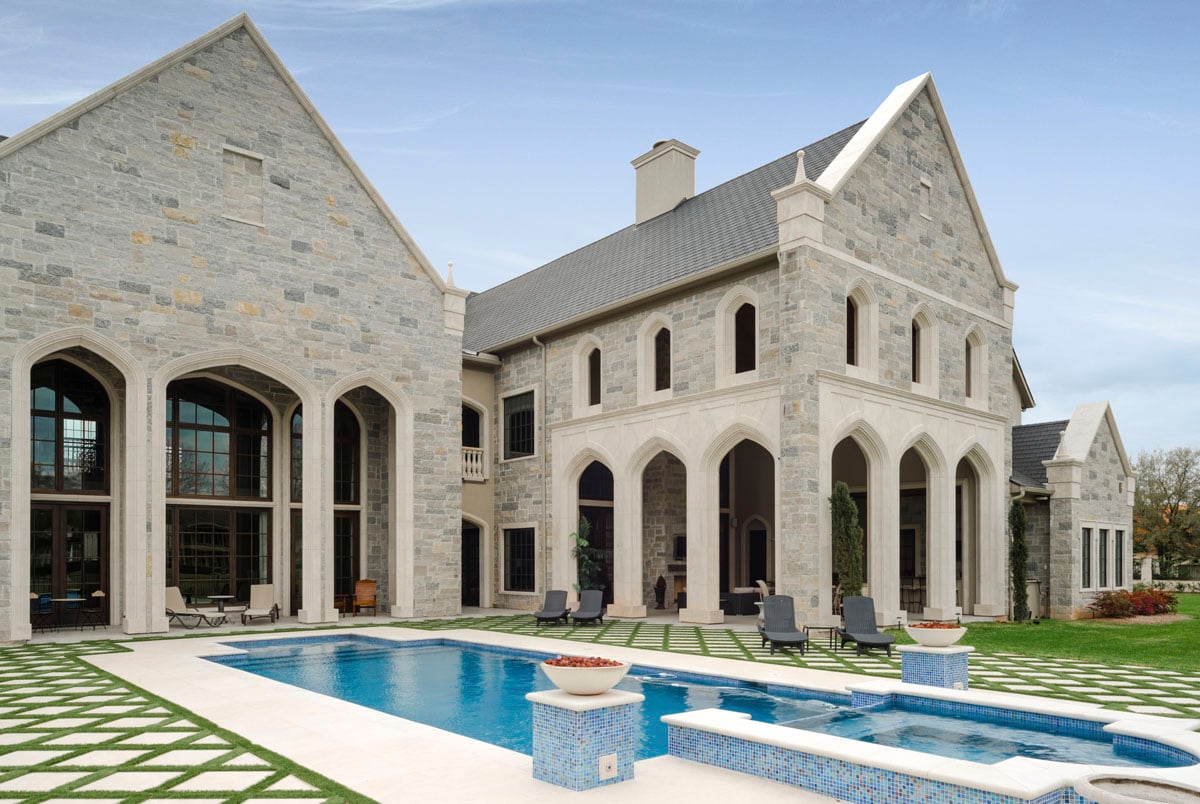 What About the Hundreds of Finish Selections?
Now for finish selections… the part of the process that can be the most exciting and creatively-fulfilling, but also the most time-consuming and overwhelming. For a true custom home, there are hundreds of finish selections to make. Your custom builder (and your interior designer) should help make this process organized and smooth, clearly laying out the path to success and helping you achieve it with each selection.
Everything from countertops to hardware to flooring to cabinet design to paint will be covered during this phase. Your builder should give you a comprehensive selections guide (including pricing targets), customized to reflect the many selections that are needed for your particular home.
If you have an interior designer on board, they will systematically work their way through the selections guide from your builder and meet with you regularly to present options and make decisions. If you don't have an interior designer, your custom builder will provide you with a list of vendors and showrooms around town to visit to evaluate your finish selections options. With these resources, along with the customized comprehensive selections guide they should have provided you, you'll take on the hefty task of making the finish selections for your home.
Everything in your fully customized home is your decision to make. Before you get overwhelmed, remember that your builder, architect, and interior designer can run with a relatively vague idea or direction and give you some concrete options.
When Should You Make Design Decisions?
You should decide everything as early in the process as possible. The best time is during the architectural design phase, before construction ever begins. The sooner you can lock down your decisions and selections, the better your chances of a smooth build without changes, budget busts or schedule delays.
Among the Selections that must be made during the architectural design phase are:
Windows and exterior doors
Roof
Appliances
Plumbing fixtures
Interior beams
Fireplace details
Interior flooring material
All of these selections are needed early because they have an impact on the architectural design as well as the plumbing groundwork and foundation of the home, which happens very early on in the construction process. For example, interior flooring material has impacts on foundation height variations, so it's important to figure out which areas will have carpet/wood/tile in order to get the foundation right. In addition, these selections need to be made early because many of them they have long lead times. They need to be ordered early in order to be ready when it's time to install them.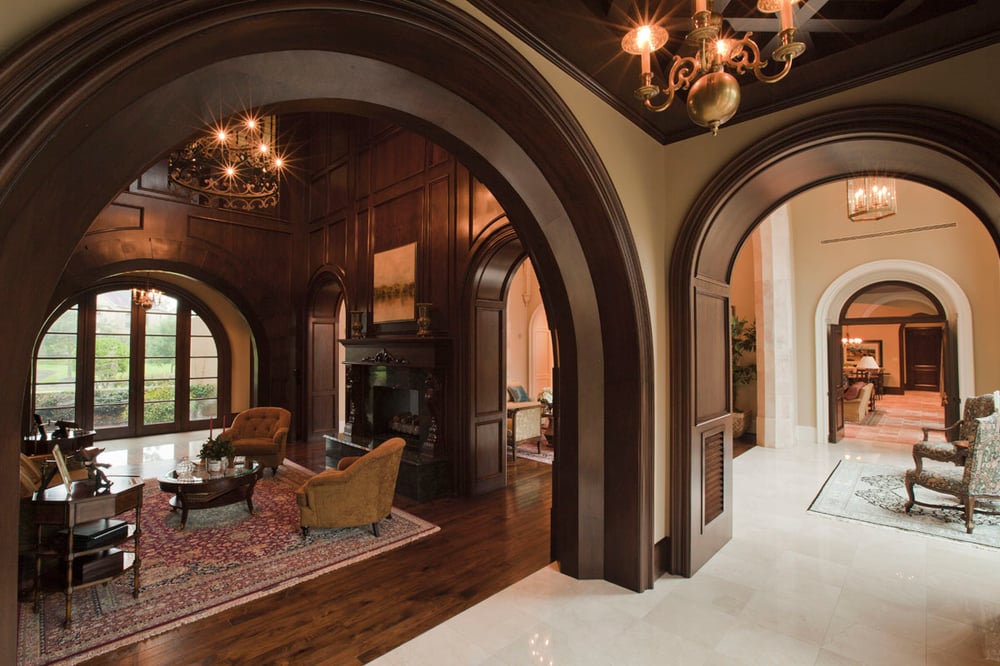 What Design Decisions Will Get You the Most "Bang for Your Buck"?
Several selections have a significant impact on how your home looks and feels (and functions!) when it's complete. Put a lot of thought into these areas:
Exterior detailing - the exterior details can make or break the curb appeal and overall aesthetic of your home. Also, selecting the right products and systems can boost your home's efficiency, indoor air quality, environmental control, and weather-robustness.
Cabinetry and Millwork - cabinets are an essential design element, the first thing to draw the eye in whichever room they are placed. You will be making several decisions based on the type, color, texture, and cabinet front design. Other trim details (baseboards, crown molding, door and window casings, wall paneling) also pack a huge punch in any space.
Flooring - flooring is another important selection because it significantly impacts the feel of every space in your home. Not only that, but it is the most highly utilized element in your home so it needs to be durable, easily-maintained, attractive, and high-quality.
Lighting (including canned lighting placement) - lighting is everything in a home. You'll want to evaluate how you plan to combine natural light, overhead lighting, and lamp light into every area of your home. The lighting plan is also crucial because once the lighting elements are in place, it's difficult to move them without creating cascading issues. Placement of lighting installed directly into the home (including canned lighting and light fixtures) must be planned and wired during early phases of construction.
What Spaces Should You Focus on Most?
This is going to sound like common sense, but the areas of the home you should keep your focus on are the spaces that will be most utilized by you, your family, and your visitors.
Kitchen & Breakfast Area
Great Room / Family Room
Master Suite
Heavily focusing on these areas will solidify your vision and aesthetic while keeping you from getting overwhelmed. Making selections for the rest of the home will flow easily once you've got a very clear direction for these spaces. In the end, your home will have a cohesive look and feel throughout.

What Are Some Budgeting Tips When It Comes to Design Decisions?
If your custom builder is really a good steward of your resources, they will they be talking budget with you from the get-go. They will walk you through a detailed budget to explain and illustrate what kind of pricing structure has gone into each line item. For example, if they've plugged in a number that represents $4/SF for tile material for bathrooms, they should explain where in the spectrum of tile selections $4/SF material falls. Is the quality of finishes they have in the budget aligned with your desires and expectations? If not, start an honest and open conversation by expressing your thoughts and concerns… this will get you back on the same page and lead to more accurate budget and expectations on all sides.
Along the same lines, be sure that your custom builder provides you with material pricing targets for all finish selections. Before going around town looking at options, you'll need to know what $/SF to shoot for for flooring, tile, countertops, etc. as well as what budget to stay within for plumbing and light fixtures.
Finally, allow your builder to walk you through what makes up the budget so that you have a deeper understanding of all of the costs that go into building a custom home. Prioritize your wants and needs, while remaining open and flexible. If you want to spend more than is budgeted on something, work with your builder to find ways to cut costs in another. Overall, maintain open and honest communication with your chosen builder, who should act as your trusted advisor and advocate.
Where Can You Go for Design Ideas/Inspiration/Trends?
There are so many wonderful sites online where you can get inspiration and ideas for your new custom home. You can get a feel for what is trending up or down in terms of design elements as well as learn about innovations you may want your builder to take advantage of.
Here are some of our favorites websites and print publications for you to peruse to find that "just right" item:
For more sources of design inspiration, check out our post, Where to Find Custom Home Inspiration.
Design decisions can seem endless when creating your custom home. Never fear, a good custom builder can help you find an architect and interior designer, narrow down selection options, and be sure that your home's budget and schedule stay in tact for your dream home.