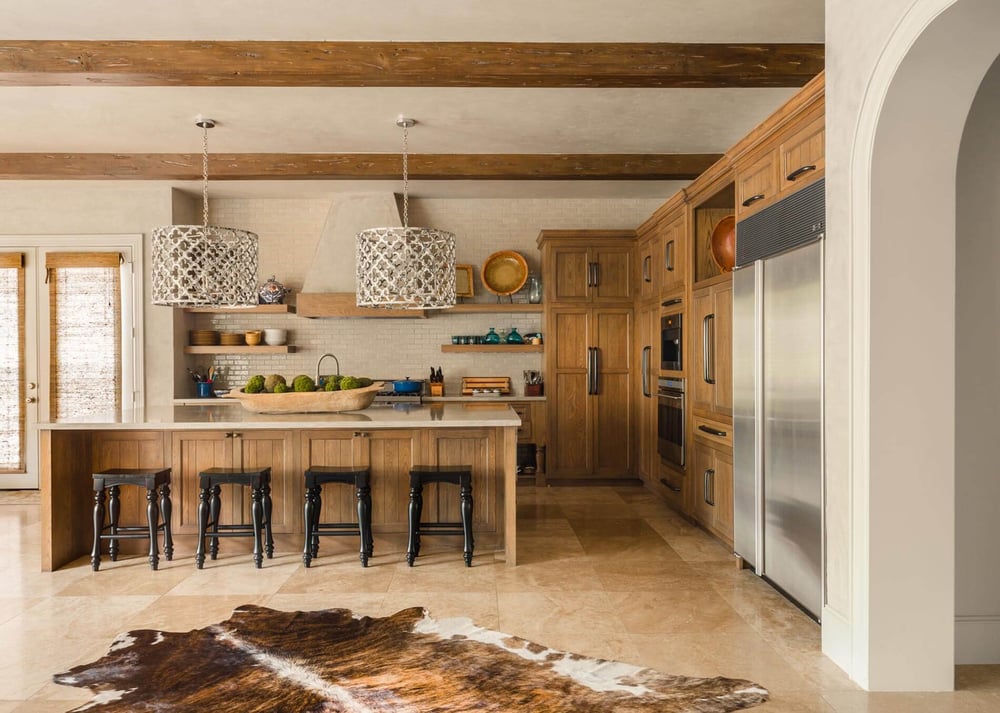 There are many reasons to consider a renovation. You might have a home you love, but it doesn't fit your family or lifestyle anymore. Maybe your family is growing, and you need some extra space. Or perhaps your children have left you with an empty, too-large nest. Maybe you have a new home that needs a little tweaking to make it perfect for you.
Renovating a home is an affordable way to create your dream home or get into a larger home than you could build from scratch. If large-scale renovations, additions, or a whole-house overhaul is in your future, you'll want to educate yourself. From setting an appropriate budget to keeping your cool, here are some tips for success when renovating your home.
Assemble an Exceptional Team… EARLY
Your team (builder, architect, interior designer) can really make or break your renovation experience.
Start with finding the right builder/renovator for you. Vet your top candidates thoroughly and don't neglect to speak with their references. Be sure you feel a high level of comfort with them and confidence in their experience, ability, communication, integrity, and organization.
If your renovation involves structural components (moving walls, making an addition, etc.), then the builder will help connect you with an architect. It's important that your builder stay involved during the architectural design process to ensure the drawings stay within your desired renovation scope and budget.
While your home layout and design are being tweaked, your builder can also connect you with an interior designer, which is strongly recommended if your renovation is extensive. In construction, there are hundreds of details big and small to be made, so having an experienced and organized design partner can make all the difference in creating a stress-free, enjoyable renovation for you. If the remodel is not extensive and only involves one or two spaces, you could consider doing the interior design work yourself. If this is the case, be sure that your builder will guide you along and point you in the right direction when it comes to visiting showrooms, connecting you with the right vendors, and making all of the necessary selections on time.
Read this for more information about vetting a builder/renovator.
Once you've chosen the right builder, they will be instrumental in helping you with the next two Tips for Success.
Stand Firm Against Scope Creep
Work with your builder/renovator to figure out what you can get done for the budget you have. Once you've decided on a scope for your renovation, stick to it. Even if you have the financial flexibility to change directions mid-stream or redo an additional space, resist the temptation. Many times this will halt a project altogether and can lead to losing subcontractors as well as significant budget and timeline busts.
Keep your project a realistic size from the beginning, and remember that what you see on TV isn't realistic. Make a plan and see it all the way through, instead of letting one project become two or three. You'll never get done, and your original plans may never be complete. What follows is frustration and a sense of total chaos.
Once your renovation is complete, take some time to enjoy what you created before deciding if you need to embark on another renovation project.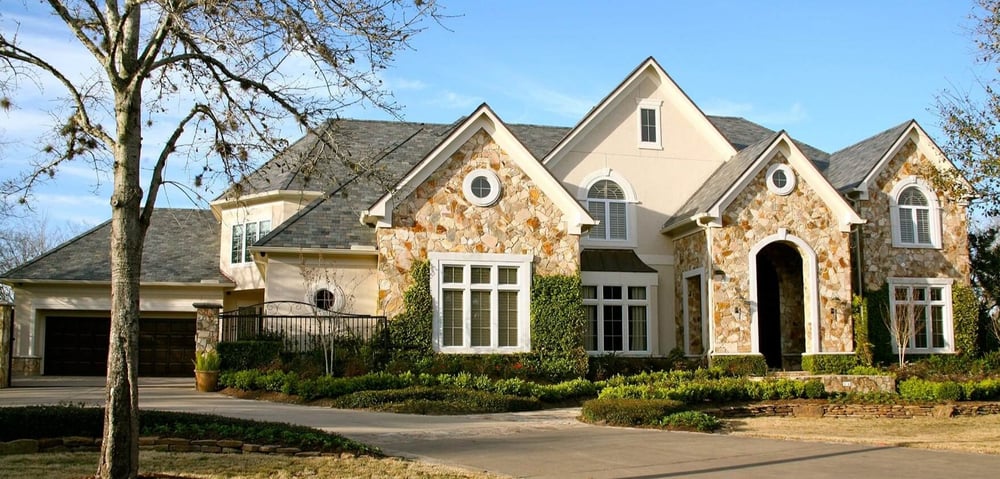 Build a Realistic Budget
First, push your builder/renovator to build a realistic budget for your renovation. Be clear that you do not want any holes or budget busts. Especially keep this in mind if you're receiving proposals from several builders. Be cautious of the renovator who might be low-balling up front only to hit you with change orders throughout the project. Try to understand their estimating process so you can assess how thorough they are in building your budget. Establish clear expectations with them, and be sure you can trust that the numbers they present to you are realistic.
Next, remember that not everything goes according to plan in construction. Be sure your budget has some cushion built into it for contingencies. You and your builder may run into unforeseen obstacles that add to the budget without moving the project forward. The larger the renovation project and the older the home, the more likely it is that you will need to bring the wiring up to code or make changes to your original plans as the renovation uncovers additional issues.
Start by determining the most expensive item you would need to replace, like the roof. A damaged roof can let in moisture that creates other problems with both the existing structure and anything new you put in. You don't want to tear out work after the next rain because you neglected to repair the roof first.
With older historic homes, you have other considerations as well. Of those, the most critical may be the need for an asbestos abatement plan. Asbestos is a known cancer-causing agent. If the home was built before 1980, have the house checked professionally for asbestos. Work with your builder if there is any reason to suspect asbestos insulation or other materials may be present in the areas you are renovating. A professional company will need to remove the asbestos for you, and those services do not come cheap.
Old homes can have a host of other common problems, including rusty pipes, rotting beams, water damage, mold, uninsulated ductwork, termites, and old wiring, like knob-and-tube. Old foundations and plaster walls are prone to cracks and other costly damage. Look carefully before purchasing a home to renovate, and be sure that the builder/renovator you choose is well-versed in renovating historic homes.
Make and Finalize Selections Early
The earlier you can lock down your finish selections, the better. Pick out everything, from tile to appliances to flooring BEFORE the project begins. Finalizing your finish selections early yields a tighter budget, a more reliable schedule, and an enjoyable renovation experience for you.
When selections are made too late in the game, lead time may cause the materials to be delivered after they are needed, delaying your move-in date. Or you may need to rework an area to accommodate something different from the original plan. If your builder and subcontractors already have the material specs in hand, they can plan ahead and streamline portions of the project, rather than guess whether something will fit once it arrives.
You will be making scores of decisions throughout your renovation. Get as many out of the way as you can before work begins. Then you have fewer to make as you get moving. This is a win-win: faster progress for your builder, and less stress for you.
Consider Temporary Housing
If your renovation is extensive (multiple spaces, main living areas, etc.), it may not be a good idea to keep your family living in the home during your renovation. The dust and fumes present during a renovation can be hazardous to your health, and the constant chaos of construction can be frustrating. In short, living in the midst of a renovation can be dangerous to your family's physical and mental well-being.
Many of our homeowners choose to move out during the entirety of their renovation, but you can also consider temporary housing for part of construction if it's not possible for the whole time. If this is the case, strategize with your builder about when you and your family should definitely not be living in the home, and when would be safe for you to move back in. If you pursue this option, make sure to abide closely by the previous three Tips for Success presented in this post. Expanding the scope, adding to the budget, and making selections late will absolutely disrupt the plan you created for temporary housing.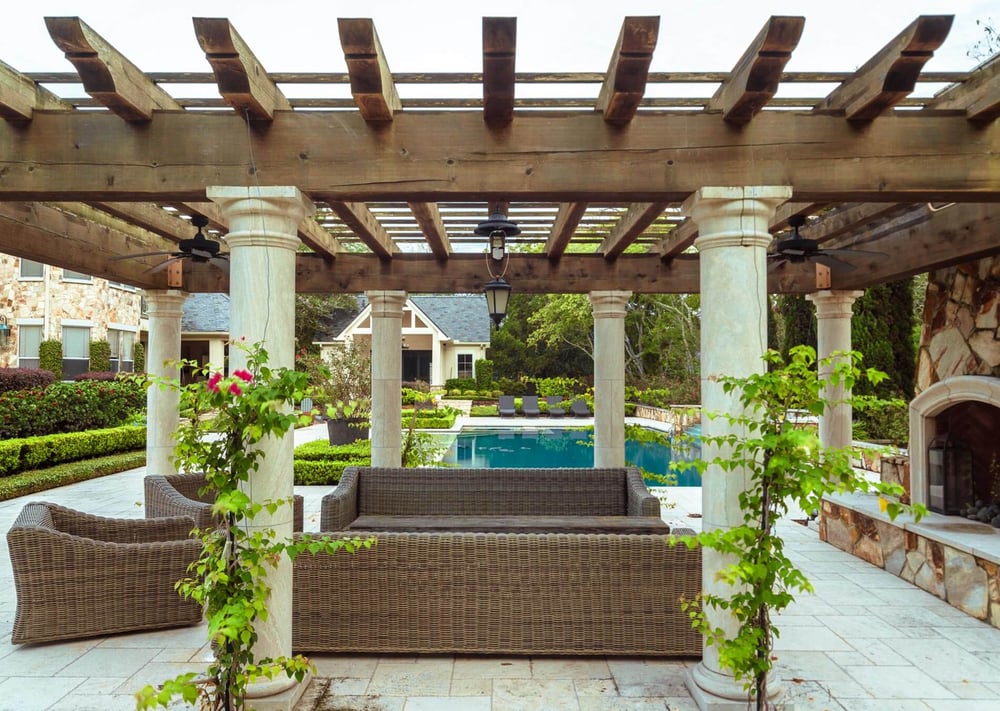 Know Where You Can Skimp (if needed)
Decide which aspects of your renovation are "splurge-worthy" to you, and which ones you could pull back on, if the need arises. Certain items are worth the extra money because you use them frequently, they provide an essential safeguard, or they are personally very important to you.
Just as you identify which items are "splurge-worthy," also create a list of items that maybe aren't as important to you or don't have a high impact on your home's performance. If costly unforeseen issues arise during construction, you'll want to be able to quickly identify where in the budget you can shift funds from. If you brainstorm that up front, it's much easier to make the call if a crisis occurs.
These "skimp-worthy" budget items may be tile and flooring selections in a secondary bath, or cabinets you wanted in the garage, or maybe a scaled-back landscaping plan. They will likely be cosmetic items that can be repaired or replaced quickly and cost-effectively down the road if necessary.
Stay Positive! Your House Is Becoming Your Dream Home
There's no doubt that renovations, even the smallest project, can create dirt and dust, disruption, and frustration. Don't let it get you down!
Renovation projects rarely run exactly as planned. Remember when we discussed the obstacles to consider when creating a budget earlier? Problems happen. Don't despair; just take it as it comes. Ask your builder what needs to be done, select the best option, and move forward.
It's all about perspective. Late deliveries and incorrect lighting fixtures aren't the end of the world, even though they might feel like it in the moment. Every time you feel yourself getting upset, remember what you are aiming for. Thoughts of the completed project go a long way to making everything look a little rosier.
Whether you are renovating a home you have lived in for years or fixing up an older home with great bones in a neighborhood you love, the end result is a dream house that fits your current (and future) lifestyle and needs.
Once the project is complete, you will wonder what all the fuss was about. Your renovated home is perfect, and your family's future is bright!