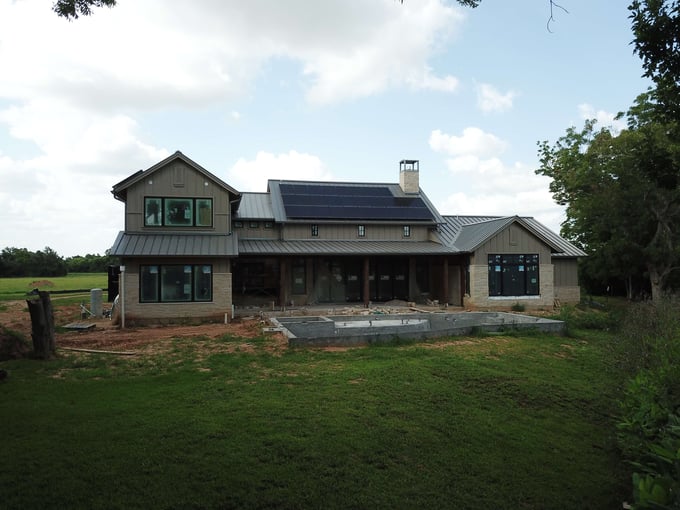 A ballooning construction schedule is one of the biggest fears prospective homeowners have as they embark on their custom homebuilding journey. And for good reason. Significant delays are costly, inconvenient, and way too common in this industry, but the truly high-quality, improvement-focused custom builder will never accept this status quo as inevitable.
Some of the most common drivers of schedule delays include: the builder's lack of organization, weather, permit/inspection delays, material lead time/unavailability, homeowner selection delays, and scope changes.
While several of the causes above seem to be out of the builder's control, the truth is every schedule delay can either be prevented or the effects can be mitigated if you have a PROACTIVE and ORGANIZED custom builder. Before we share what the BIGGEST driver of custom home construction delays is, let's first dig into the ways that a high-quality builder can minimize construction delays.

How Can a Custom Builder PREVENT and MITIGATE Construction Delays?
Ultimately, the buck stops with your custom builder. At least that's the belief our team subscribes to. The organization and effectiveness of your custom builder will have a direct impact on your home's construction schedule. There are so many ways that your builder can prevent and mitigate construction schedule delays, including:
Study plans thoroughly and proactively solve constructability issues
Allocate adequate personnel to each project
Provide a realistic timeline estimate up front
Build a detailed project schedule for their team and trades
Build a no-holes budget to minimize change orders and delays
Work with quality trades who won't cause sub-par work and delays
Execute sub agreements that include timing and manpower requirements
Provide a detailed selections schedule before construction
Send weekly selections updates with helpful guidance
Hold regular internal AND homeowner meetings to proactively identify and solve issues
Pay trades strategically and consistently to ensure continued progress
Utilize internal pre-construction, construction, and close-out checklists to stay organized
Update the project schedule and budget continuously
Maintain consistent communication with homeowners throughout construction
The challenge is to find a custom builder who you trust really does believe it is their profound responsibility to keep the construction of your custom home on schedule. No excuses, no passing the buck. To learn more about finding the right custom builder for you, visit our previous blog post here.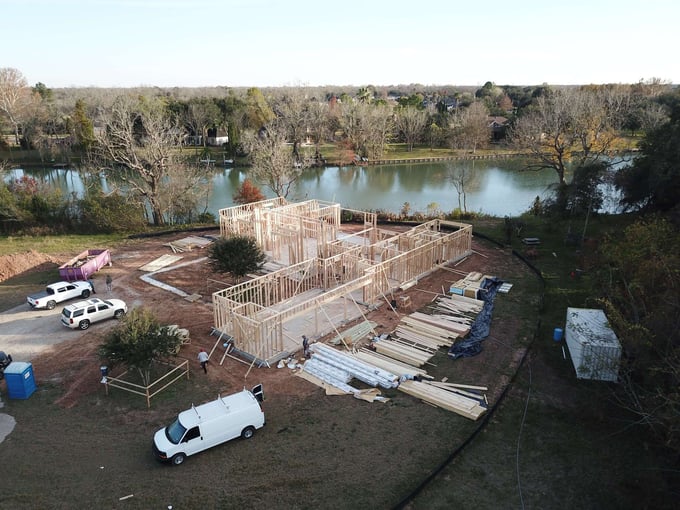 Now, for the BIGGEST driver of construction delays:
Delays in Making Selections
Delays in making design selections are the biggest cause of custom home construction delays. There are hundreds of design decisions, large and small, that must be made during the custom homebuilding process. The timeliness of those decisions can make or break a schedule.
A delayed selection can cause material ordering deadlines to be missed and steps to be done out of sequence, which presents future issues with effectively coordinating and "stacking" subs working on site. This is especially true of selections that have long lead times or limited availability. Unfortunately, all of these cascading effects have a negative impact on the quality and timeliness of construction.
Thankfully, your custom builder can help you successfully navigate the selections process, as we dive into in the next section. If you'd like more information on what design selections are needed before construction begins on your custom home, visit our previous blog post here.

How to Prevent Delays in Making Selections
So now we've shared that not making selections on time can have a direct and significant impact on your custom home's construction schedule. Which probably leads you to the question: How can I best work towards making selections on time? There are several key ways you can ensure a smooth, efficient, and fruitful selections process, including:
Partner with

an interior designer


Not only will an interior designer help you choose the finish selections that will make your house truly your home, but their involvement will make the entire selections process smoother and more enjoyable. They are critical in keeping selections moving. An experienced and organized interior designer who ensures that you stay ahead of the builder's selection schedule will save you time, money, as well as a whole lot of stress and heartache. Read this previous blog post for tips on choosing an interior designer.

Partner with

an organized custom builder


Your custom builder should be able to provide you with a detailed list of selections they need before breaking ground. Having a clear path forward from your builder will help make the selections process much more manageable and less daunting for you.

It's important that your custom builder have an internal process in place for collecting selections from you as well as procuring materials so that construction stays on schedule. Oftentimes we hear of builders relying too heavily on interior designers to handle the entire selections process. The builder simply provides the plans up front and then send requests as they need specific selections from the homeowner and designer. This oftentimes makes the process more stressful, frantic, and frustrating than it needs to be. By providing you with a comprehensive selections schedule before breaking ground, the homeowners and interior designer know far in advance when selections will be needed throughout construction. Even better if the builder also sends regular updates highlighting which selections to focus on next.
Stick to your original selections and scope
Making firm decisions and sticking with them will prevent delays, frustration, and costly change orders down the road. Instead, try to tackle selections during the architectural design phase and early during construction so that you have plenty of time to evaluate your options, consult with your team, and feel assured in your decisions.

Have regular meetings and site walks with your builder




Not only does this help you make sure that everything is running according to the timeline, but it also means that you

have the opportunity to

see

and discuss

any necessary changes or adjustments as soon as possible. This can help avoid the need to repeat work

, which is critical to keeping your home's construction on track.
In a uniquely complex project like a custom home build, the potential for construction delays is real. The important question is whether your team has the expertise to anticipate and mitigate issues before they cause delays. A proactive and organized custom builder with great communication will help you navigate the selections process by providing a clear roadmap and valuable guidance. This will prove invaluable as you work collaboratively towards the timely completion of your dream home. If you're thinking about building a custom home and want to learn more about what's involved, please reach out to our team today. We are here to help and would love to talk to you about any ideas or questions you might have.