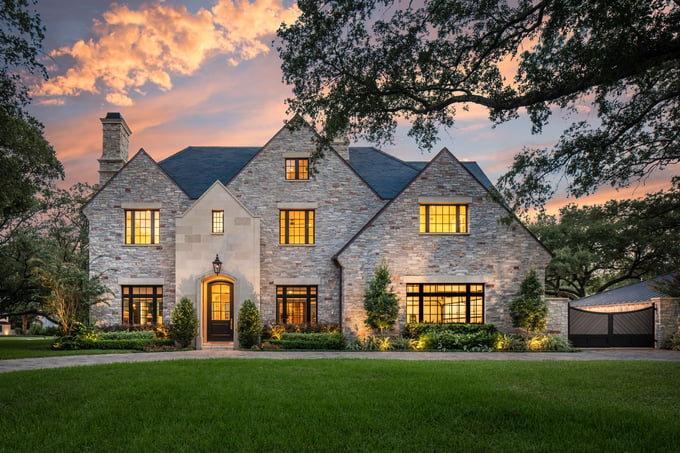 KPRC's "Houston Life" featured our Green Tree home last week in a special real estate episode! "Houston Life" is a daily afternoon lifestyle show that celebrates all things Houston. In this episode, hosts Derrick Shore and Courtney Zavala highlight notable features of our English Manor home and discuss current trends in real estate.
They explore the benefits of an open concept design and how to fully enjoy your home kitchen design. The kitchen is one of our favorite rooms in this home, and we're happy to hear that the Houston Life hosts agree!
The hosts describe this home as a "Tanglewood beauty," noting the abundance of natural light and quality craftsmanship. Tanglewood is known for being one of the best areas in Houston for spacious, sprawling luxury homes, and this one fits right in. To see more photos of our Green Tree home, click here.
Watch the Houston Life Fall Real Estate Show below: