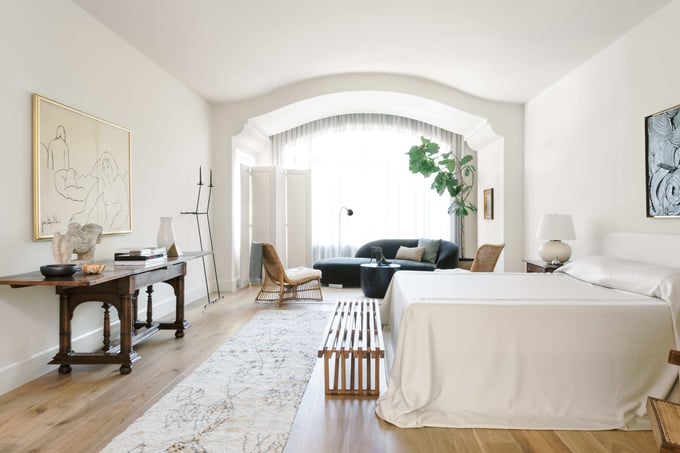 You spend at least one-third of your life sleeping, so shouldn't your master bedroom get some design love? There's so much more a bedroom can be besides a place to rest your head at night.
Large master bedrooms can contain everything you need for a mini-getaway anytime. An array of design features awaits those who want their master bedroom to exude comfort and reflect a personal touch.
Lighting
Extra Large Windows
If you chose the site for your custom home based on the views, make sure to take full advantage. Join the trend of marrying the outside world with your inside space. Be sure your master bedroom includes large windows that allow you to enjoy Mother Nature and all of the health benefits she provides.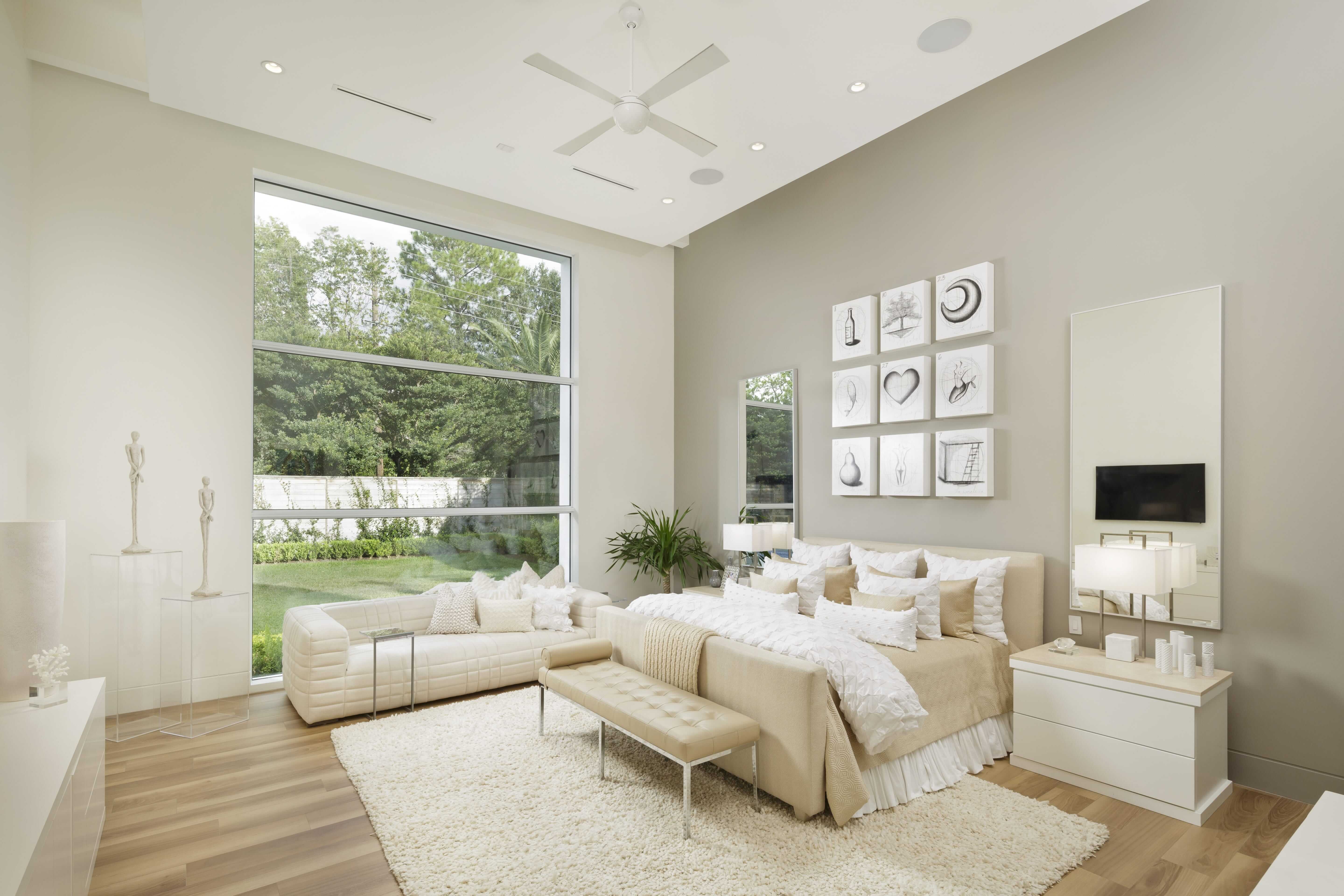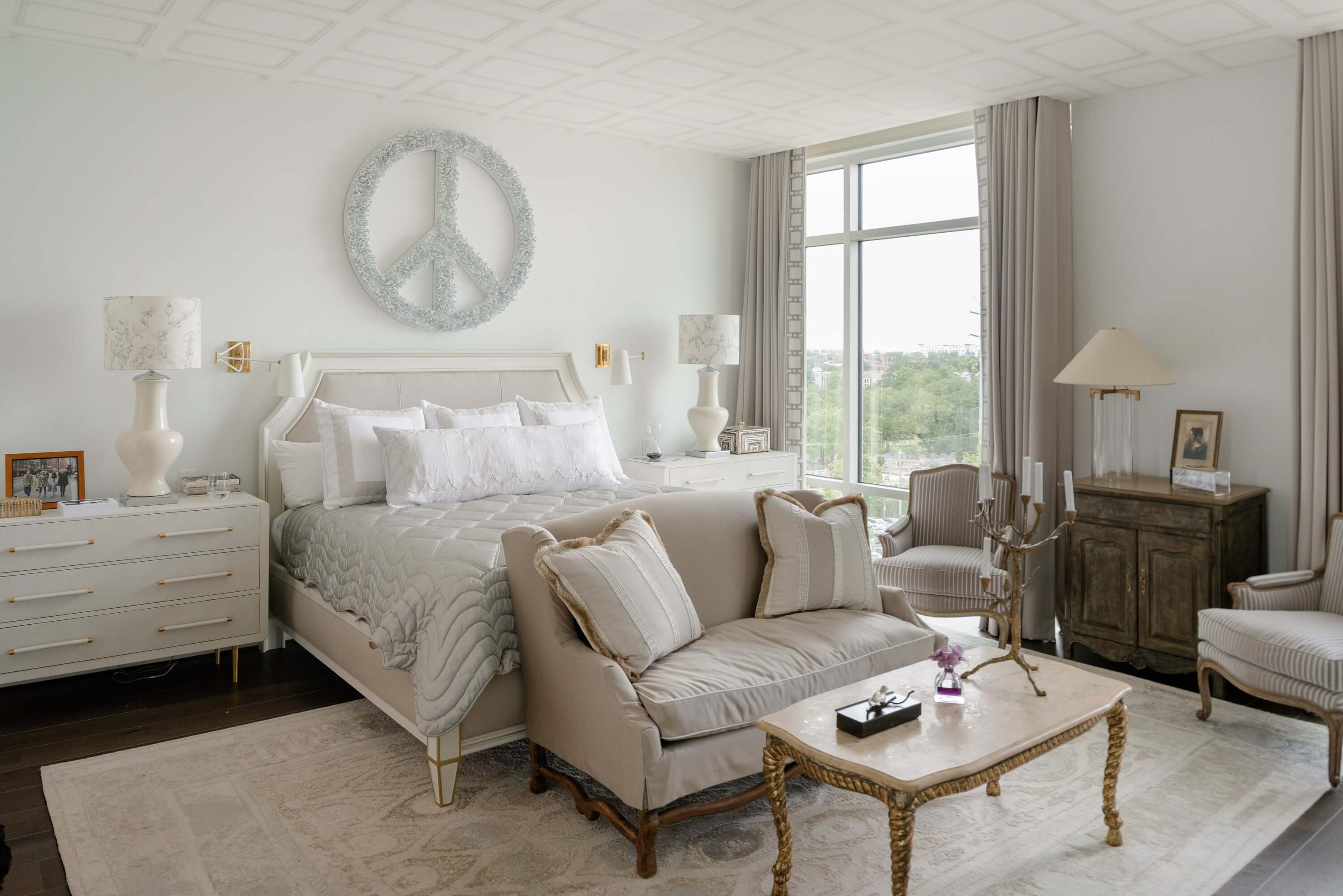 Hanging Bedside Lighting
Instead of traditional lamps, consider incorporating bedside lighting directly into the wall or ceiling surrounding your bed. It adds a clean and functional touch to your master bedroom while also freeing up space on your nightstand! Install a dimmer and a remote so you can control the exact amount of lighting around the bed, for mood setting or for reading.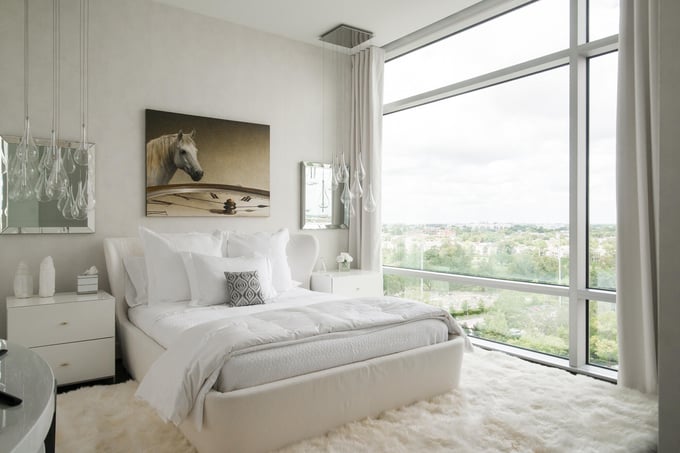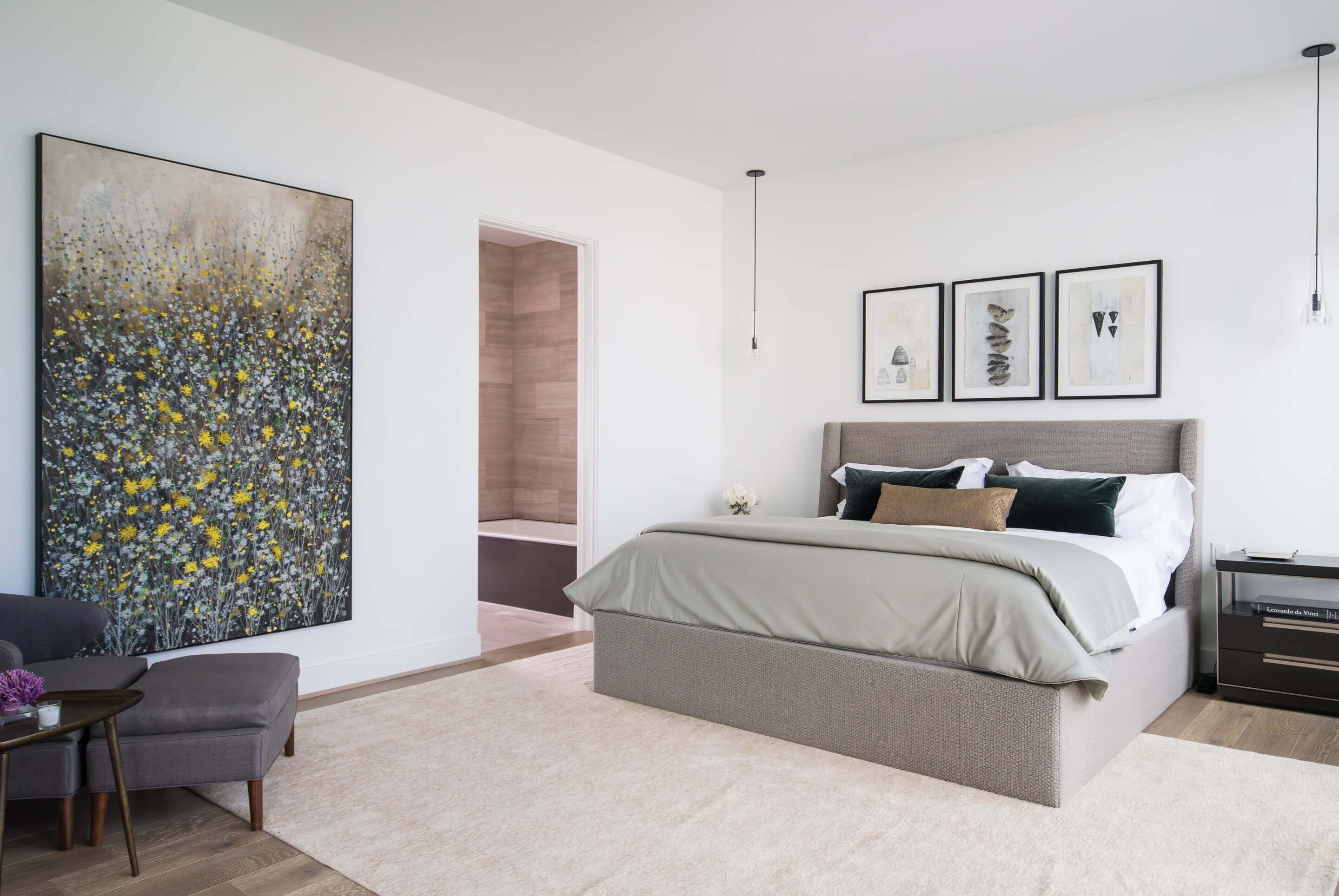 The Bed
Super Low-Profile Bed with No-Fuss Bedding
Who wants to use a step stool to climb in and out of bed? Gone are the days of bulky, high-profile beds. Many of our homeowners are modernizing their master bedroom with low-profile furnishings and no-fuss bedding. Getting a good night's sleep has never been easier.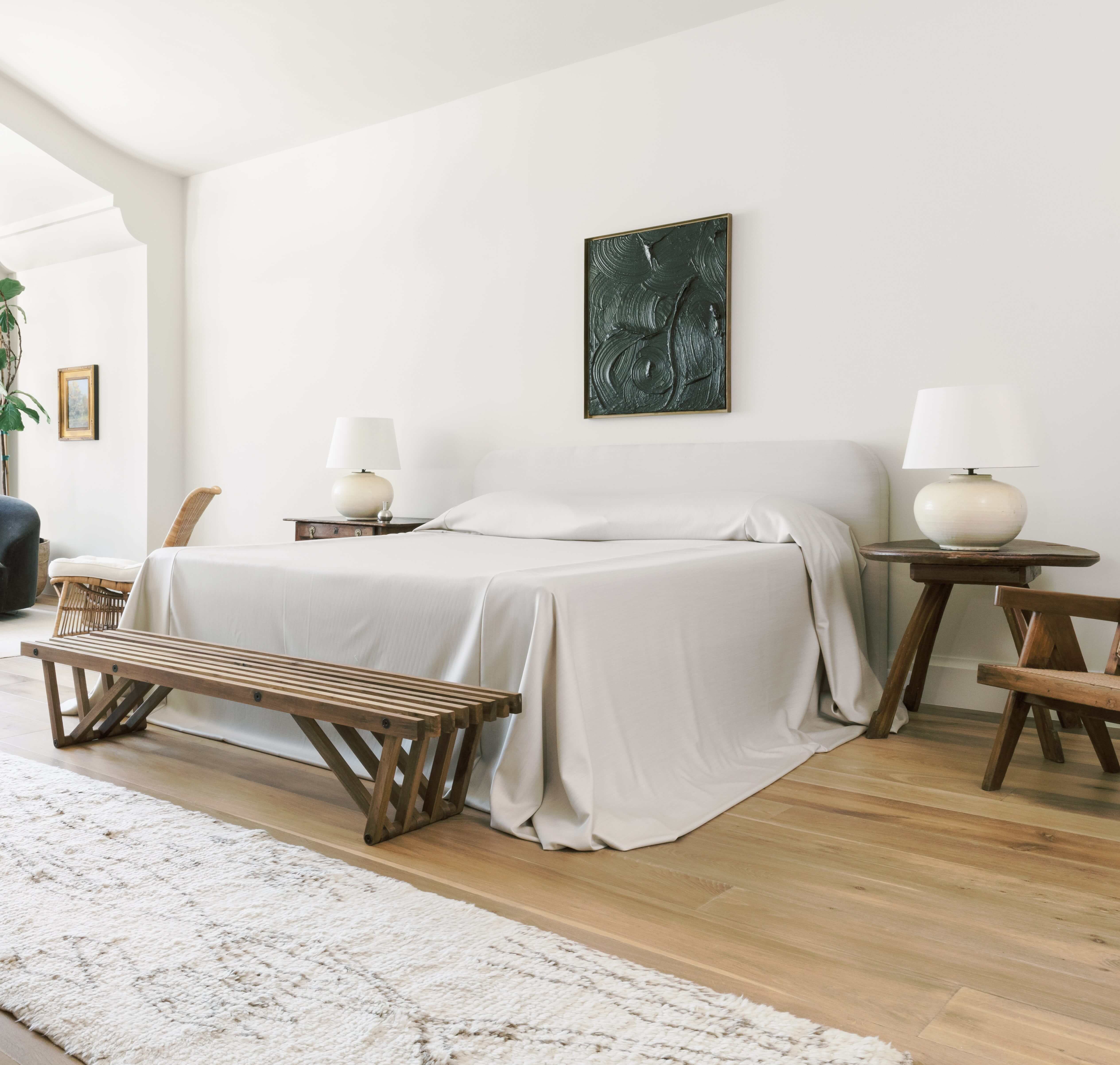 Statement Bed
If you're feeling daring, consider ditching a traditional bed, and instead find a bed that really makes a statement in your master bedroom. Remember that the master bedroom is your safe space to experiment with whatever features and furniture bring you joy – the place where YOU make the rules.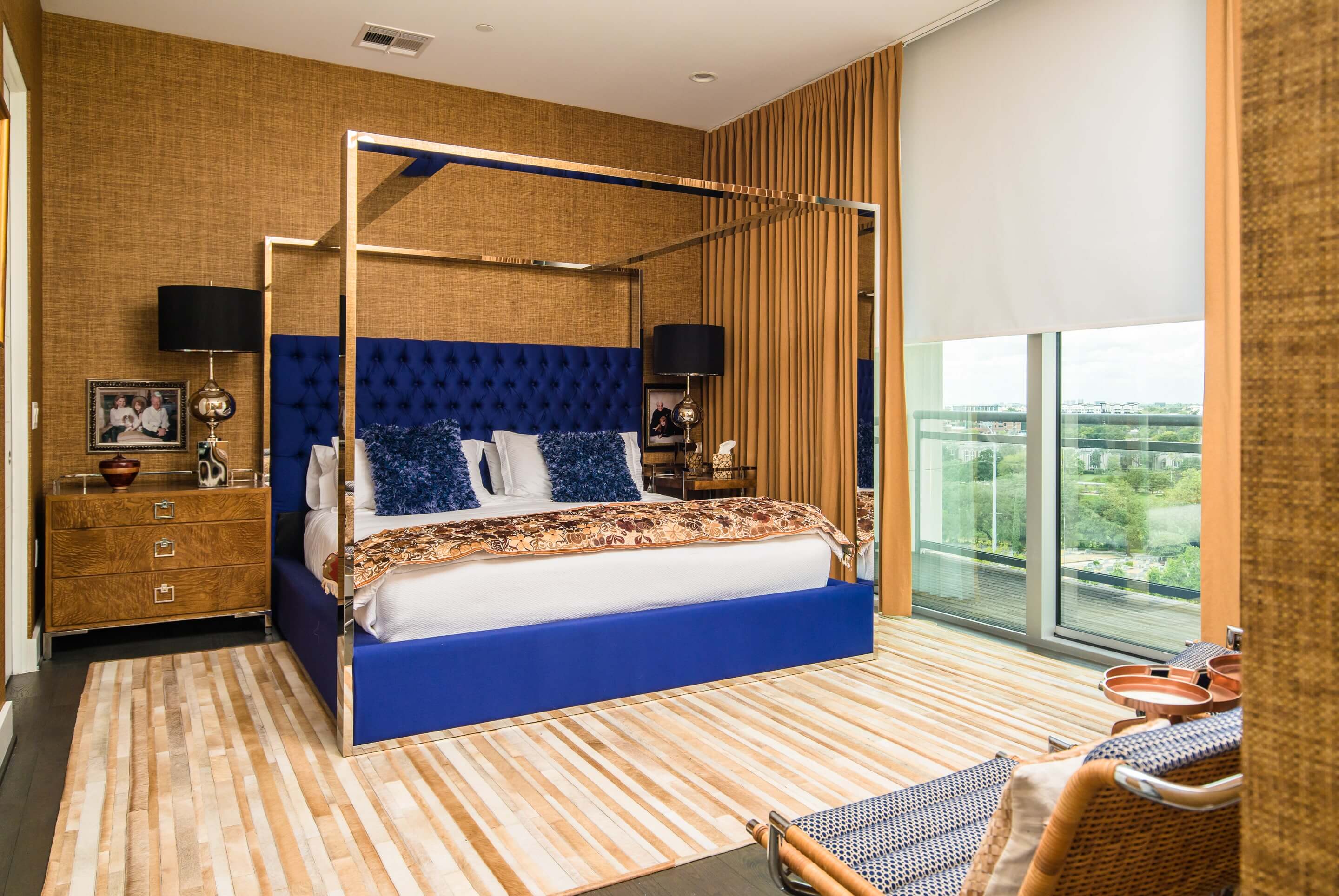 Antique Mirror Headboard
Find a beautiful antique mirrored headboard to add an old-world, romantic flair to your master bedroom. A subtle mirrored headboard adds a sparkling touch to any bed. Or you can mount it as a decorative piece. It's your room to do with as you please.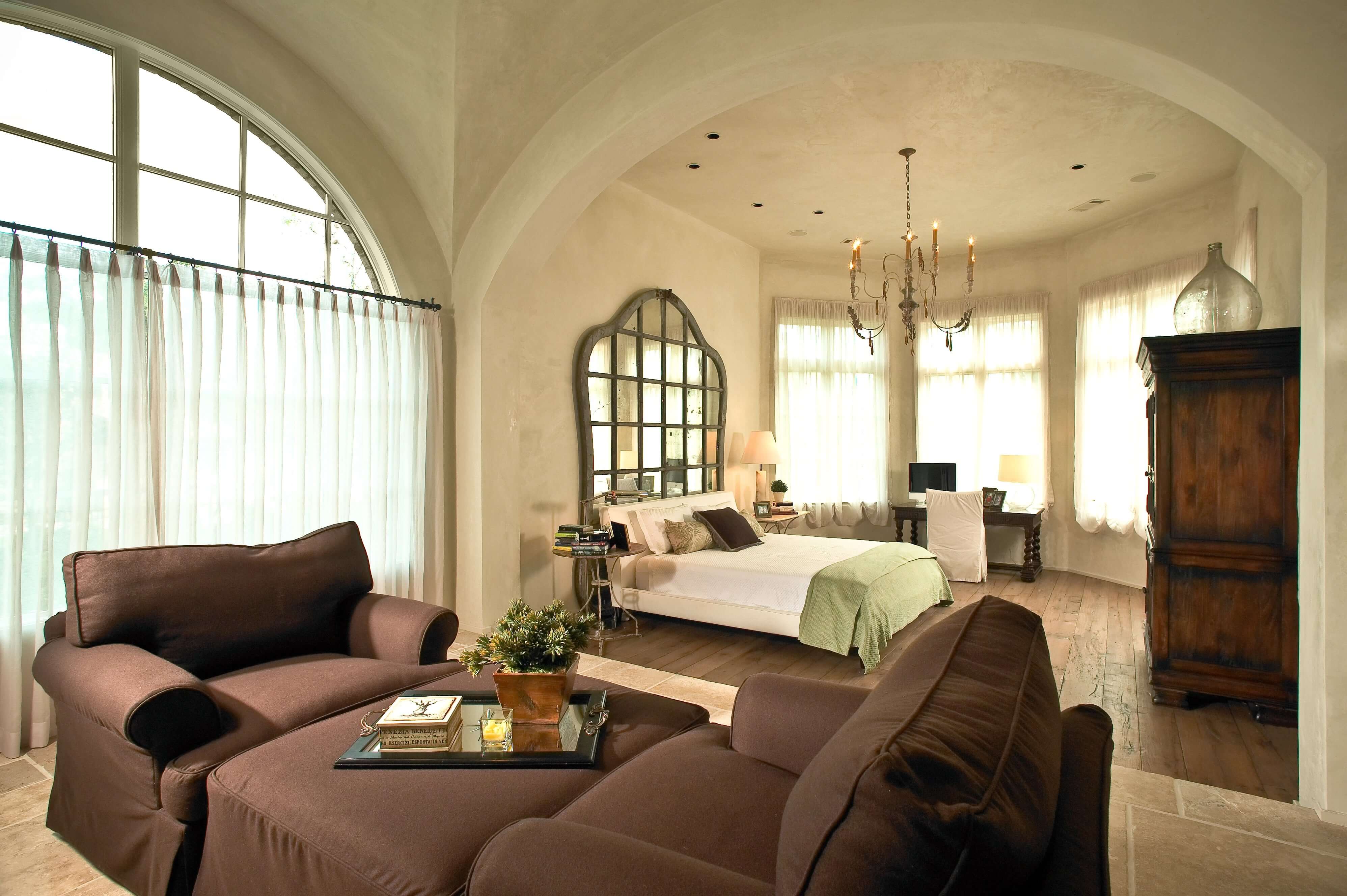 Hidden Features
Hidden Makeup Vanity
Consider incorporating a small writing nook or makeup vanity into the warmth of your master bedroom.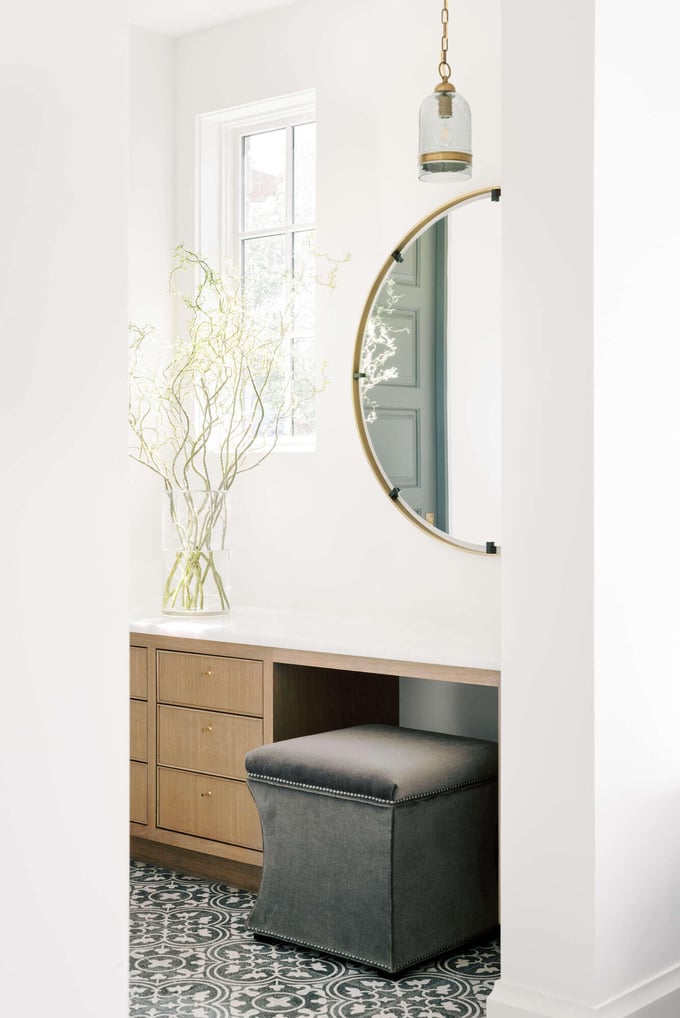 Ceiling Pocket for Draperies
With proper planning, you can avoid having to see the hardware used to hang your draperies or the box that houses your window shades. Framing a pocket into the ceiling where you can hang drapes provides a clean and visually appealing detail to your master bedroom.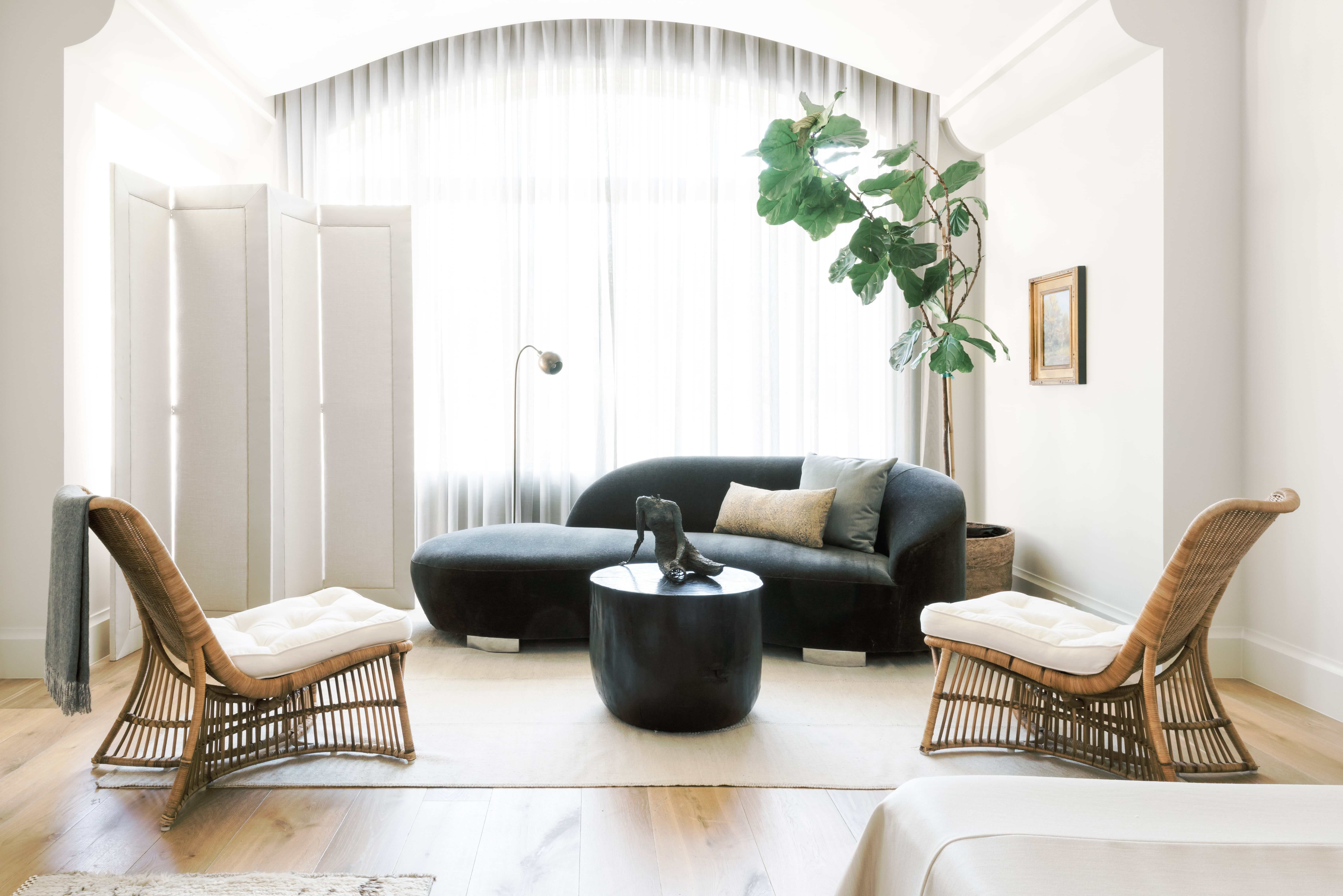 Touches Both Artistic and Cozy
Breakfast Bar & Mini-Fridge
Many of our homeowners enjoy their morning coffee as soon as they step out of bed in the morning. Having a breakfast bar and mini-fridge allows them to begin and end their days with everything they need right there in their master bedroom.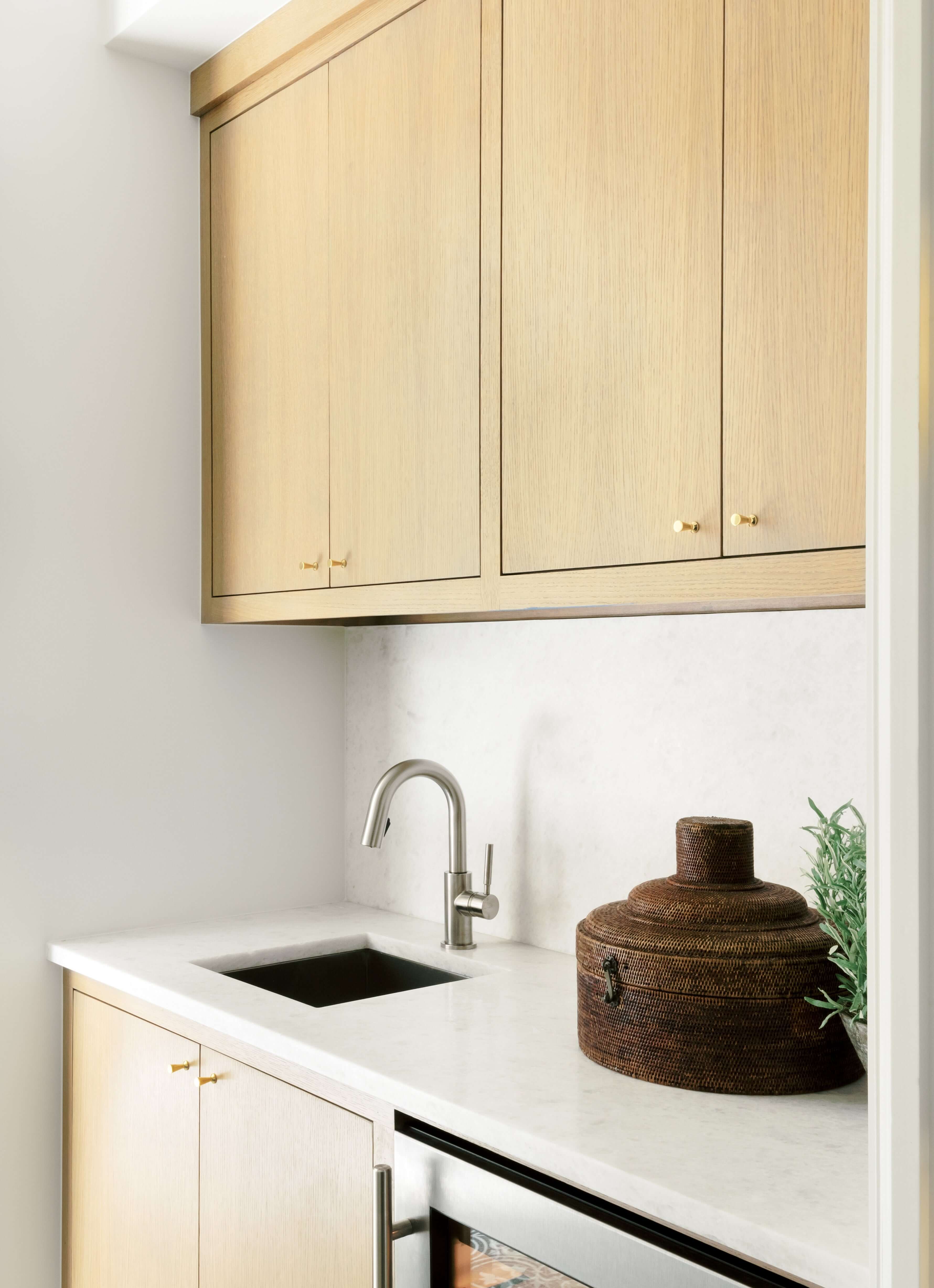 Eclectic Art Pieces
The master bedroom is your safe space to indulge whatever artistic sensibilities speak to your authentic self. Enjoy experimenting with art pieces that are thought-provoking and invoke emotions you most want to experience in your master bedroom.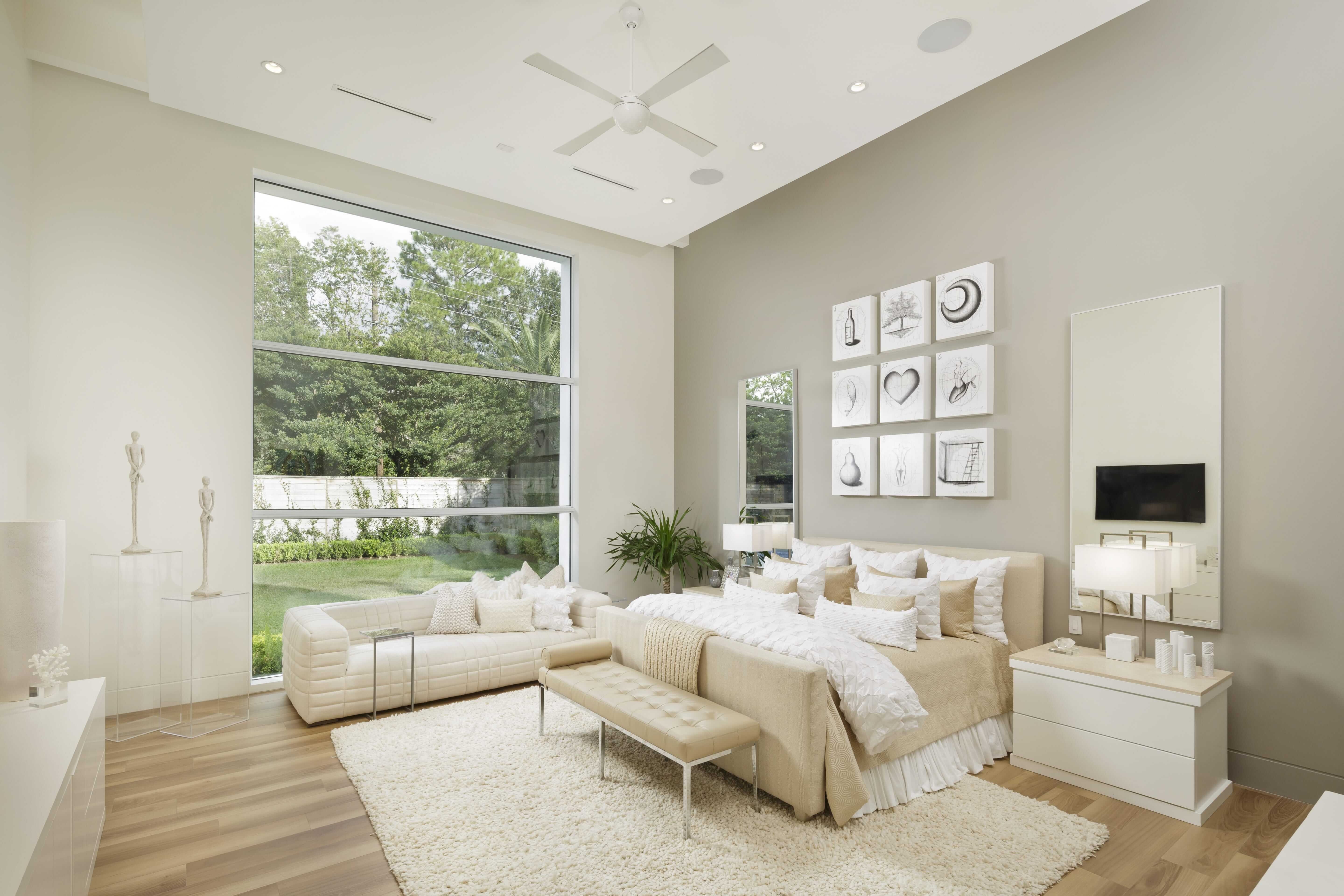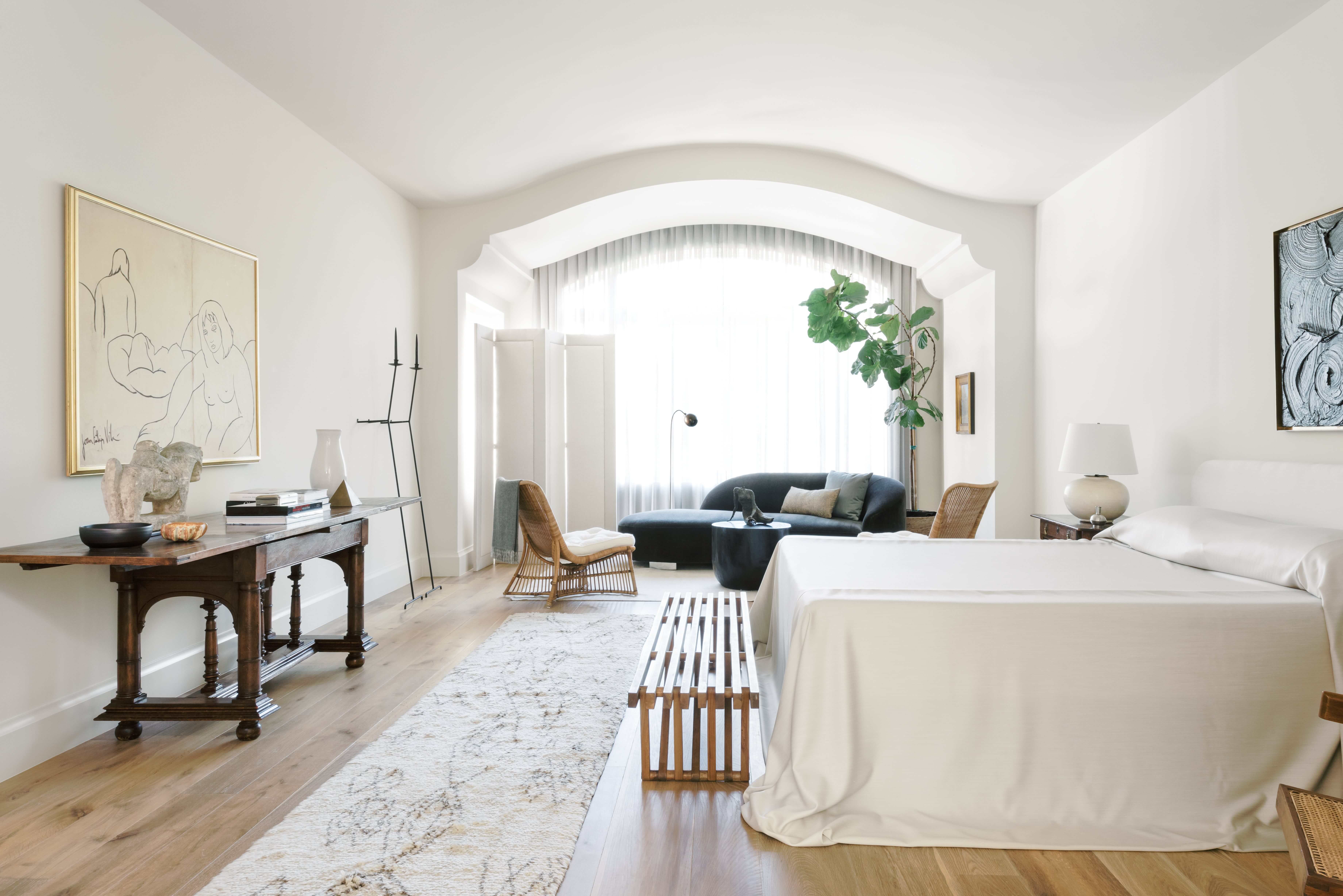 Reclaimed Antique Beams
If you'd like to incorporate rustic, old-world warmth to your master bedroom, consider installing decorative reclaimed antique beams to the ceiling. Nothing could be more comfy and cozy than this touch of country living.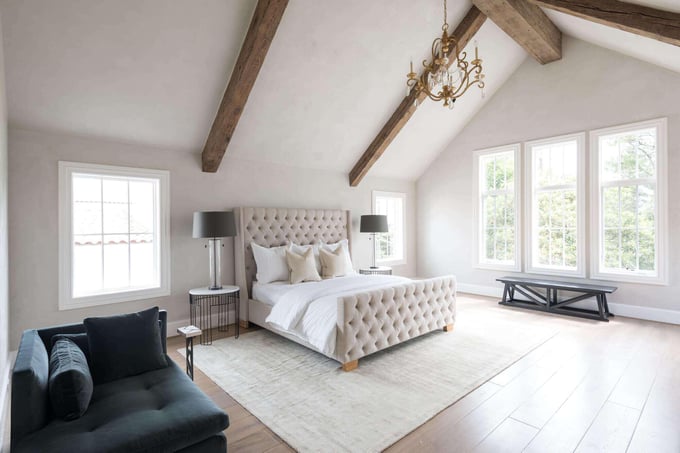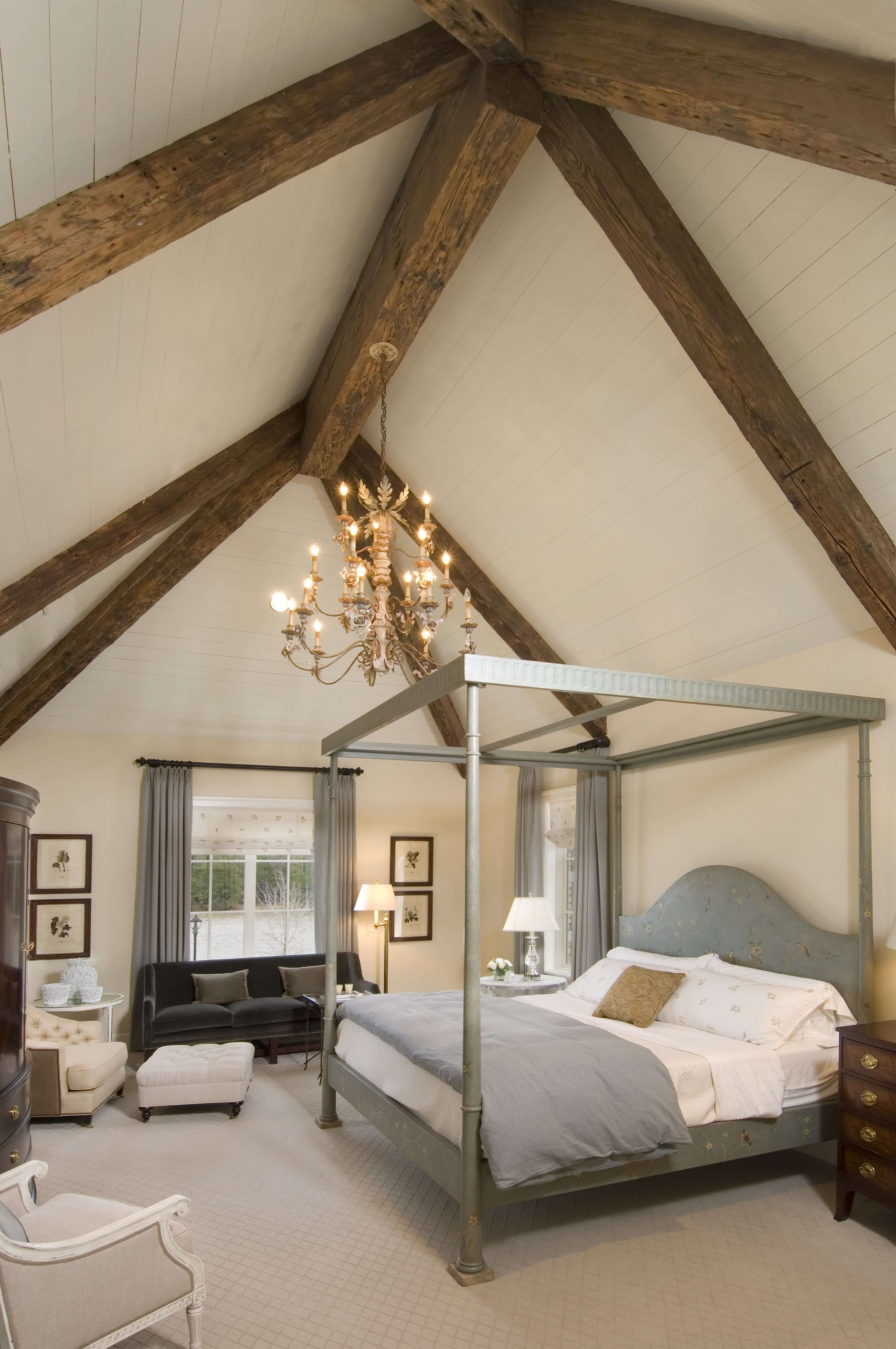 Have a Wonderful Night
The master bedroom is one of the most intimate rooms in your custom home. It should reflect your personality and provide a comforting space to unwind and decompress. Create a room where you love to spend your time relaxing at the end of the day, and a cozy room to wake up in the mornings.