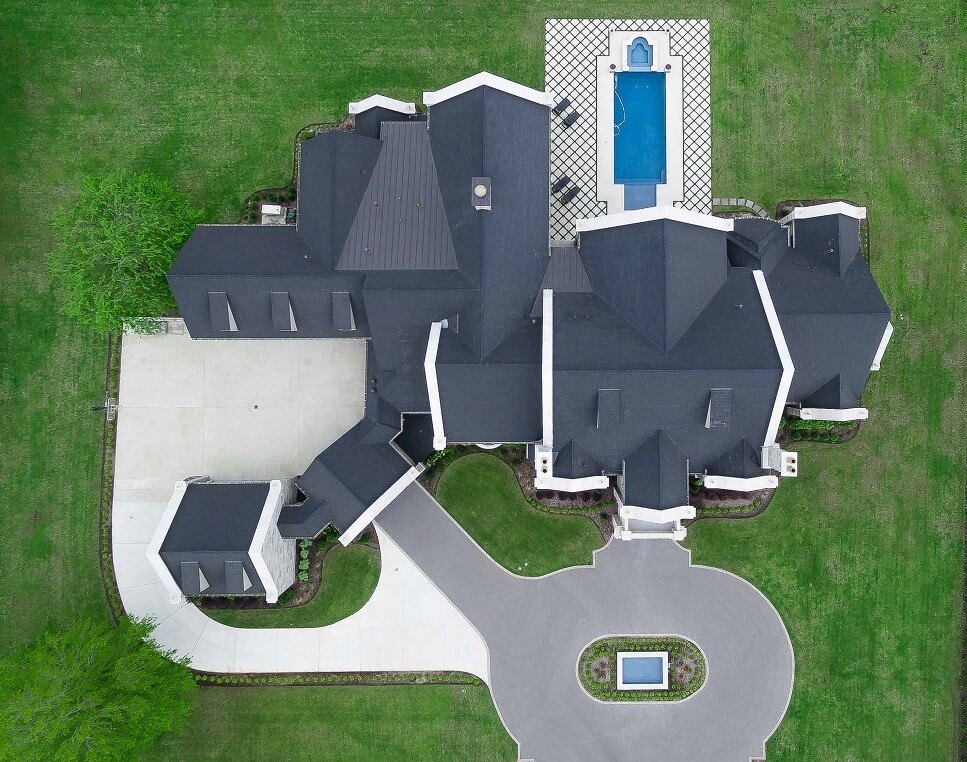 The roof of your custom home has a significant impact on its aesthetic, safety, and durability, not to mention on your wallet. Your homeowners association may regulate the color, style, or pitch of your roof, maybe even the type of materials you can use. If not, you can educate yourself on the various materials available and make an informed decision on the best roofing material for your home.
Roofing materials have improved over the decades, and now you have more choices than ever.
Are you ready to build the home of your dreams? Contact us today. »
Criteria for Selecting Roof Design and Materials
There are many factors that may influence which type of roofing materials you should consider for your home.
The architectural style of your home is a driving factor in the design of your roof. Most styles have distinct roof lines and materials as part of the overall aesthetic.
Homeowners associations often mandate acceptable roof colors and materials. Community restrictions and covenants may require you to use a specific type of roofing material or restrict the color. Local building codes have requirements for fire and weather safety, and sometimes they contain standards related to sustainable materials or energy efficiency.
The color of your roof should complement the exterior of your home and the surrounding areas. Certain colors are also considered more energy efficient.
The roof rating includes the projected longevity of the roof under normal wear and tear, its energy efficiency via color, reflectance, emittance, and material sustainability.
The local weather and environment, particularly precipitation and humidity, may influence which type of roofing material to use.
Your personal budget may also dictate what type of roof to install on your home. If you have a bit more financial flexibility, take into consideration the longevity and durability of your roof, because roof replacements are expensive propositions that you may not wish to repeat often.
Before settling on which roofing material you plan to incorporate in your home, be sure it meets local requirements AND fits nicely with the aesthetic and architectural style of your home.
Types of Roofing Material
There is a wide variety of roofing material options. Here is a breakdown of the most common, listed in order of increasing cost.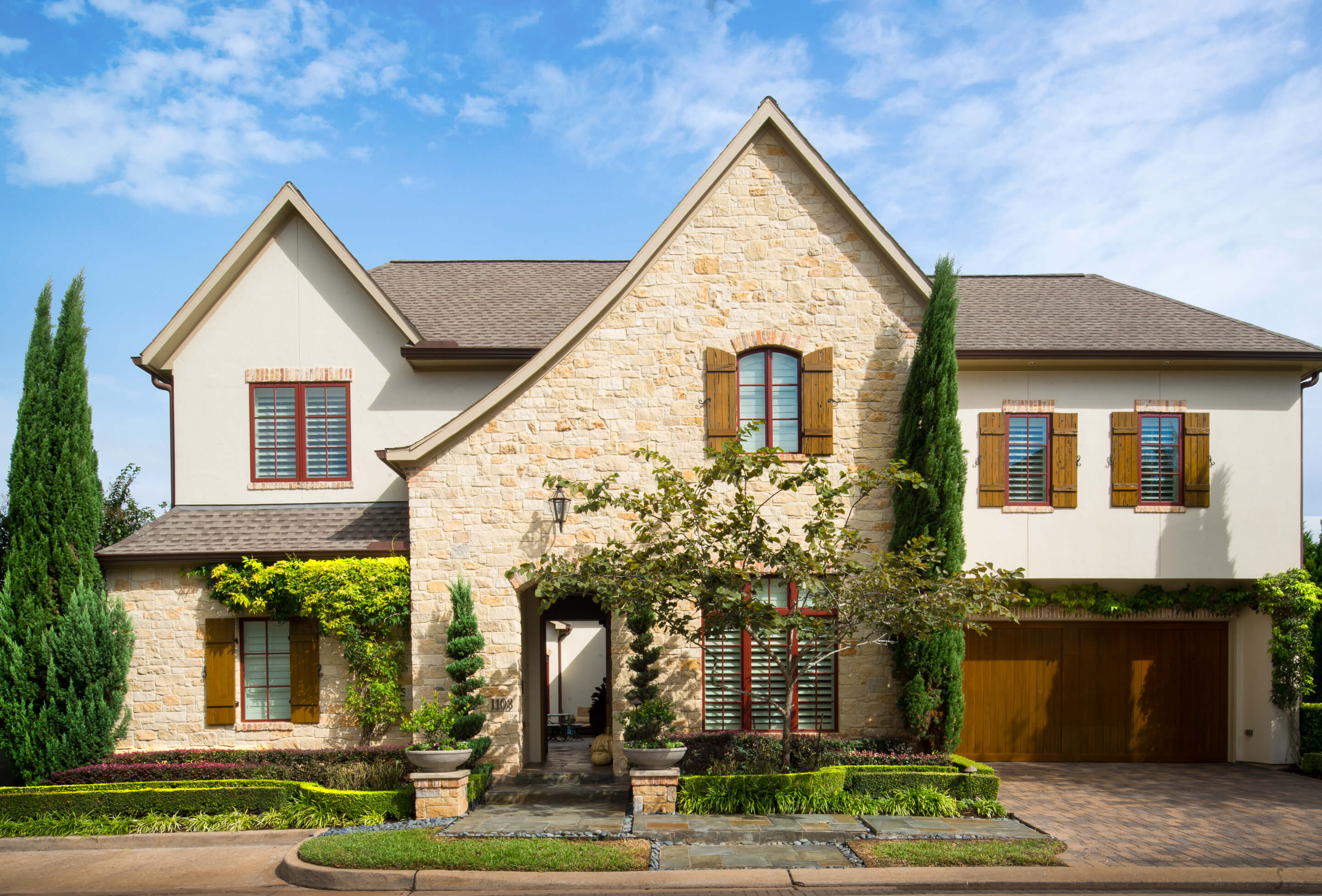 Asphalt and Asphalt Composite Shingle
Asphalt and asphalt composite shingles are the most common and least expensive roofing material available. It is often made from a fiberglass base topped with asphalt and mineral granules or recycled paper saturated in asphalt and covered with granules. It is widely used and is available in a variety of colors. Considered easy to install and manage, asphalt roofs can be reinforced with organic materials or fiberglass to increase their durability.
Pros:
They are available in many colors, easy to find, affordable, and are also easy to replace.
In lighter colors, asphalt shingles can provide light reflectance to improve the energy efficiency of the home. Some shingles also may effectively emit light as well, further reducing energy needs.
Fiberglass shingles are considered to offer excellent protection against fire and may provide a price break on your homeowners insurance.
Cons:
Asphalt shingles don't last long as roofing materials go, typically 20 to 25 years but can be as few as 10 if cheaply made.
They provide little to no insulation properties in and of themselves, and the quality varies widely.
They are not considered sustainable, although they can be recycled. Much of this material ends in a landfill.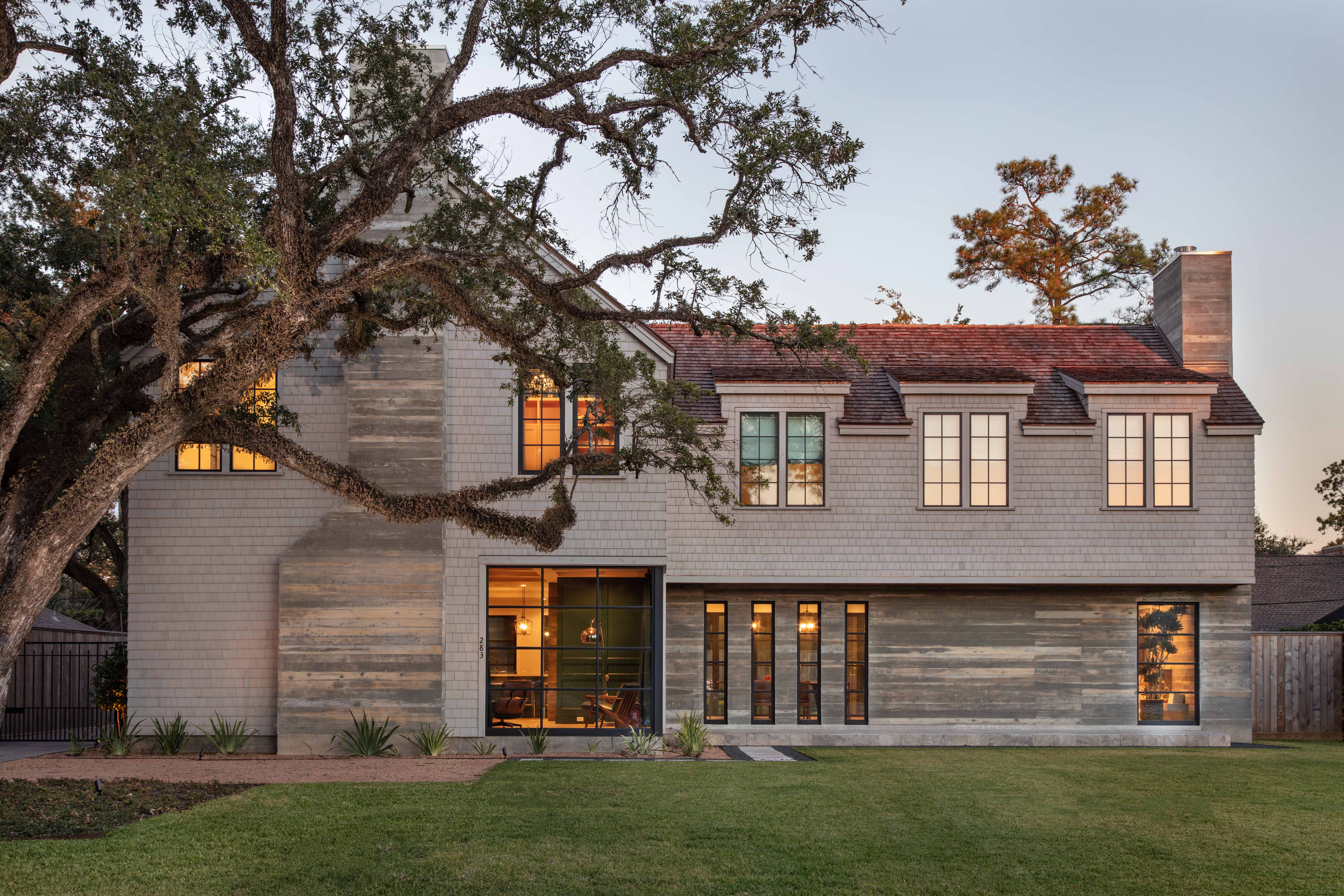 Wood Shingles and Shakes
Wood shingles and shakes provide a natural look to your roof. Shingles are machine cut and have clean edges and a smooth surface while shakes are hand-cut from wood blocks and offer a rustic appearance.

Pros:
Available in a variety of woods including redwood, cedar, cypress, and pressure-treated pine.
Wood shakes and shingles can last longer than asphalt shingles by 5 to 10 years.
Treated wood shingles have a Class A fire rating, which could get you a break on insurance.
Wood shingles and shakes are not only recyclable, but many are made from salvaged trees that fall during storms.
Cons:
Non-treated wood shingles only have a Class C fire rating, so your homeowners insurance may take a hit on the premium if untreated.
Locations where wildfires are frequent may prohibit wood shakes and shingles.
If untreated, this type of roofing material is high-maintenance, requiring regular cleaning to prevent moss or algae growth. Also, staining is typical due to the wood oils interacting with the environment.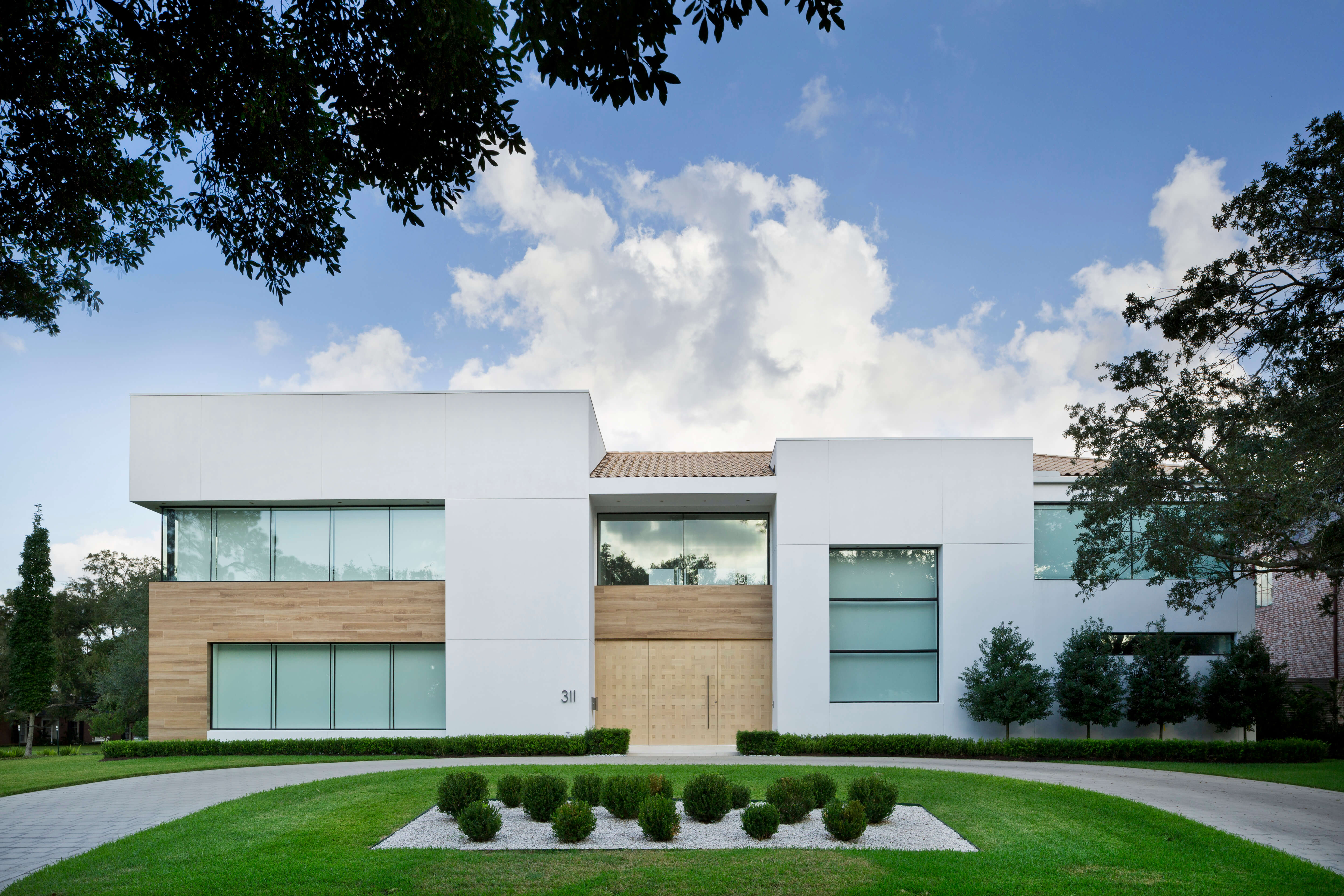 Concrete Tiles
Concrete roof tiles are created using a lightweight blend of concrete that makes them rough but easy to install. Some have wood or clay fibers blended into the concrete to develop strength without adding weight.

Pros:
Concrete tiles can last for more than 50 years without the need for replacement.
They resist fire and insects.
Concrete tiles are recyclable and come in a range of styles, textures, and colors.
Light-colored tile reflects sunlight, increasing the energy efficiency of your home.
Cons:
While lighter in weight than most concrete, the tiles are still heavier than most roofing material, so you need added framing to support them.
If someone walks on your roof, the tiles may break, making roof repair tricky.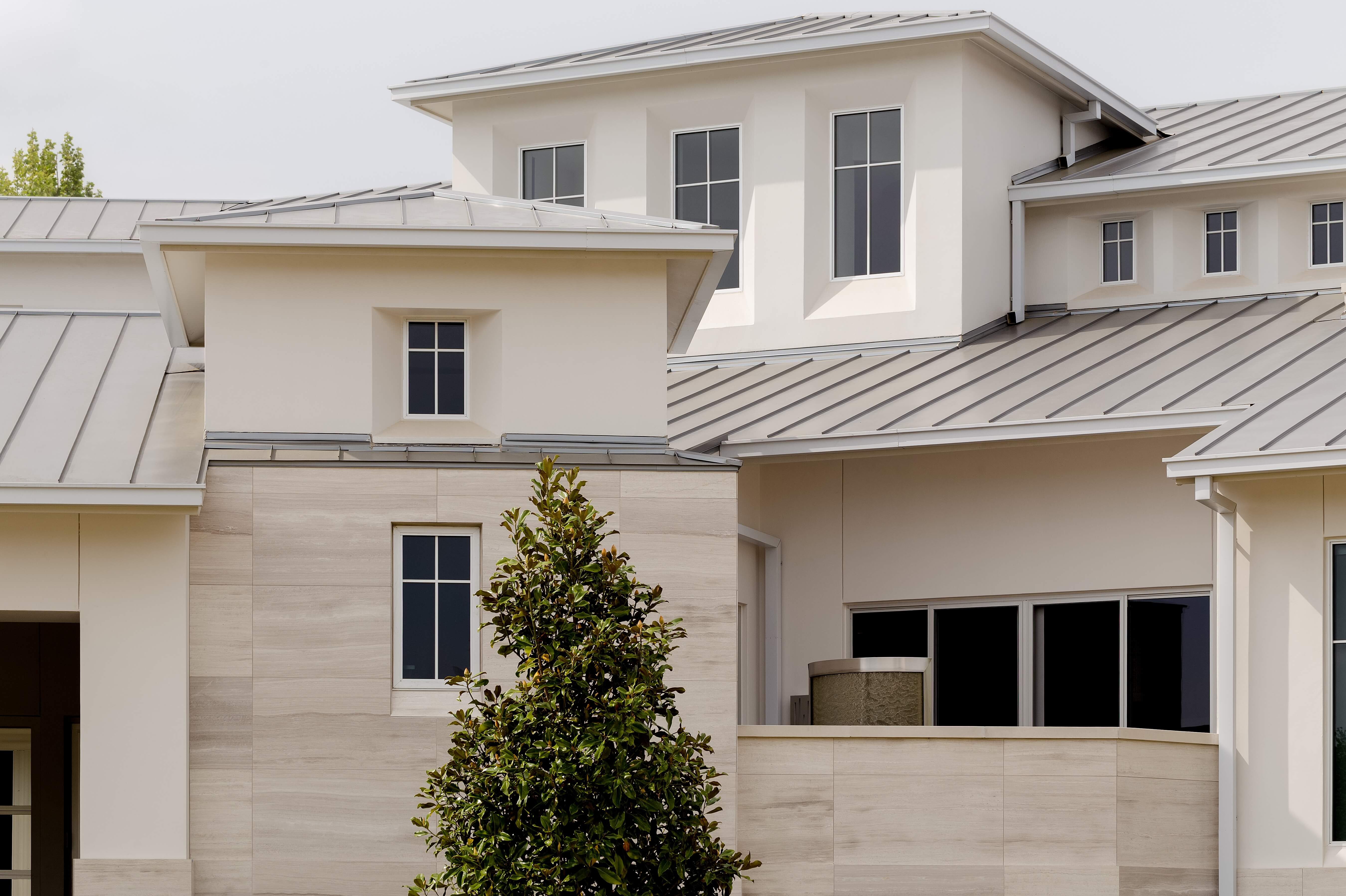 Metal and Stone-Coated Metal
Metal roofing has advanced far beyond the corrugated tin you may remember from old pictures. Today's metal roofs are made of zinc, steel, copper, and aluminum, and they are in demand for their durability. New styles other than corrugated are available and metal roofs can be finished in any color, style, or texture you can imagine. You can even get them stone-coated to look like wood shakes, clay tiles, or asphalt shingles.

Pros:
Durability, durability, durability. Metal is considered a 50 to 100-year roofing material, typically warrantied for 30 to 50 years.
Many have Class A fire ratings, saving you on homeowners insurance and keeping fire from spreading across your roof.
Most metal roof material is made of recycled metals, and the roof itself is recyclable.
Metal roofs shed snow and water quickly, preventing ice dams in the cold.
Many residential metal roof materials meet the most stringent building codes.
Cons:
Metal roofing material is more expensive than asphalt and wood, particularly so for copper. However, the cost is offset by its durability and long life.
The material can dent when hit with a heavy object, and repairs cost more than for many other roofing materials.
A metal roof can make it difficult for firefighters to break through the roof to get water on a house fire.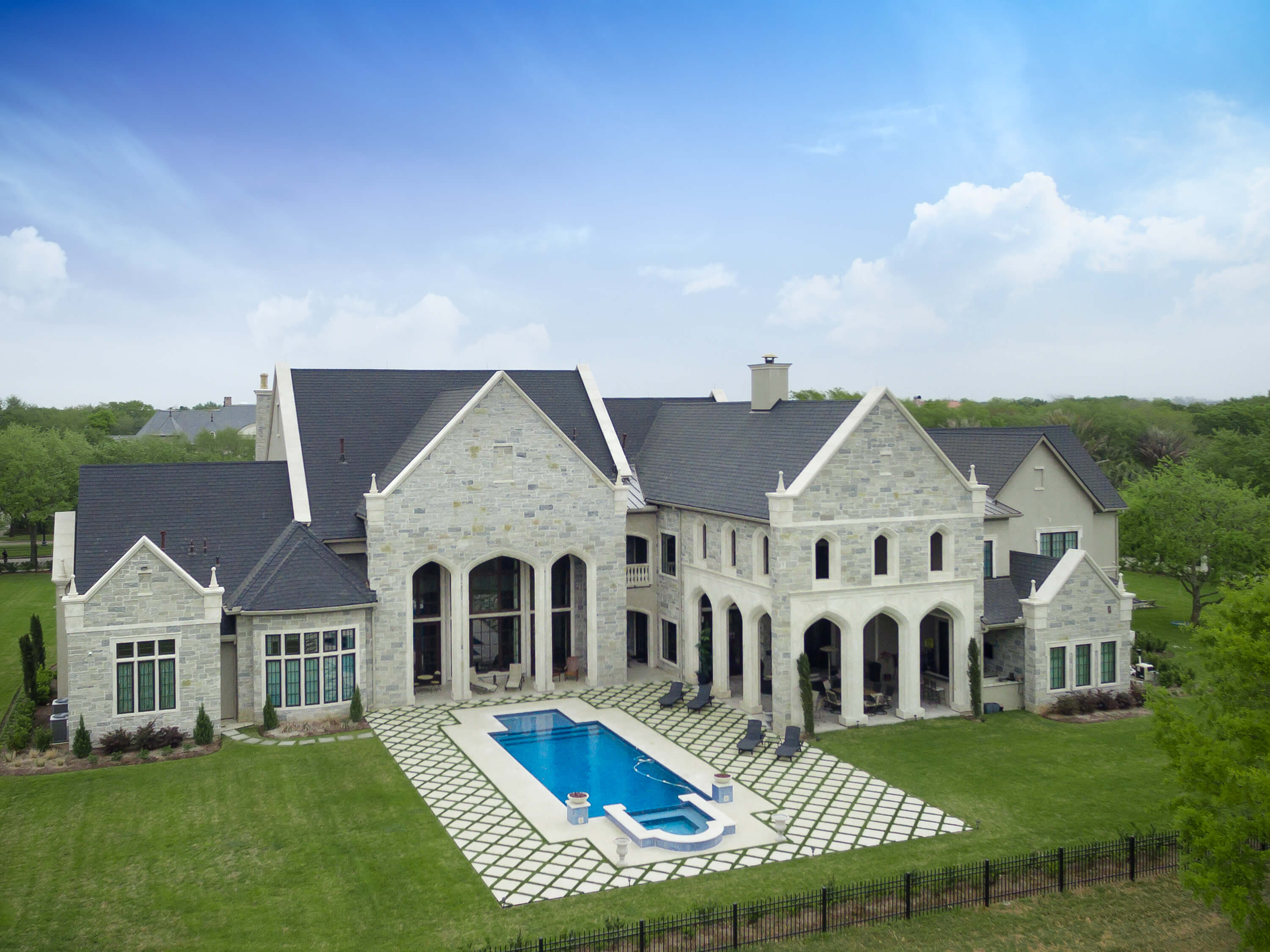 Synthetic Tile
Synthetic roofing can be created from plastic, clay, asphalt, or rubber. Often it is designed to look like slate or wood roofing. Many synthetics were developed for flat and low-sloped roofs, which you may have on part of your custom home.

Pros:
Synthetics have earned high ratings in performance tests.
Many have warranties of up to 50 years.
At least one type, thermoplastic single-ply, used on flat or low-pitched roofs, has the highest energy star rating of any roof material.
Cons:
Synthetics haven't been used long enough to judge durability and longevity.
Since synthetics are rather new, you need to do quite a bit of research before selecting one.
Most synthetics are used for flat or low-pitched roofs, which may not be allowed by your homeowners association.
Most subcontractors are unfamiliar with installing synthetic roofing material, so your builder will have to educate themselves and their sub on how to ensure proper installation.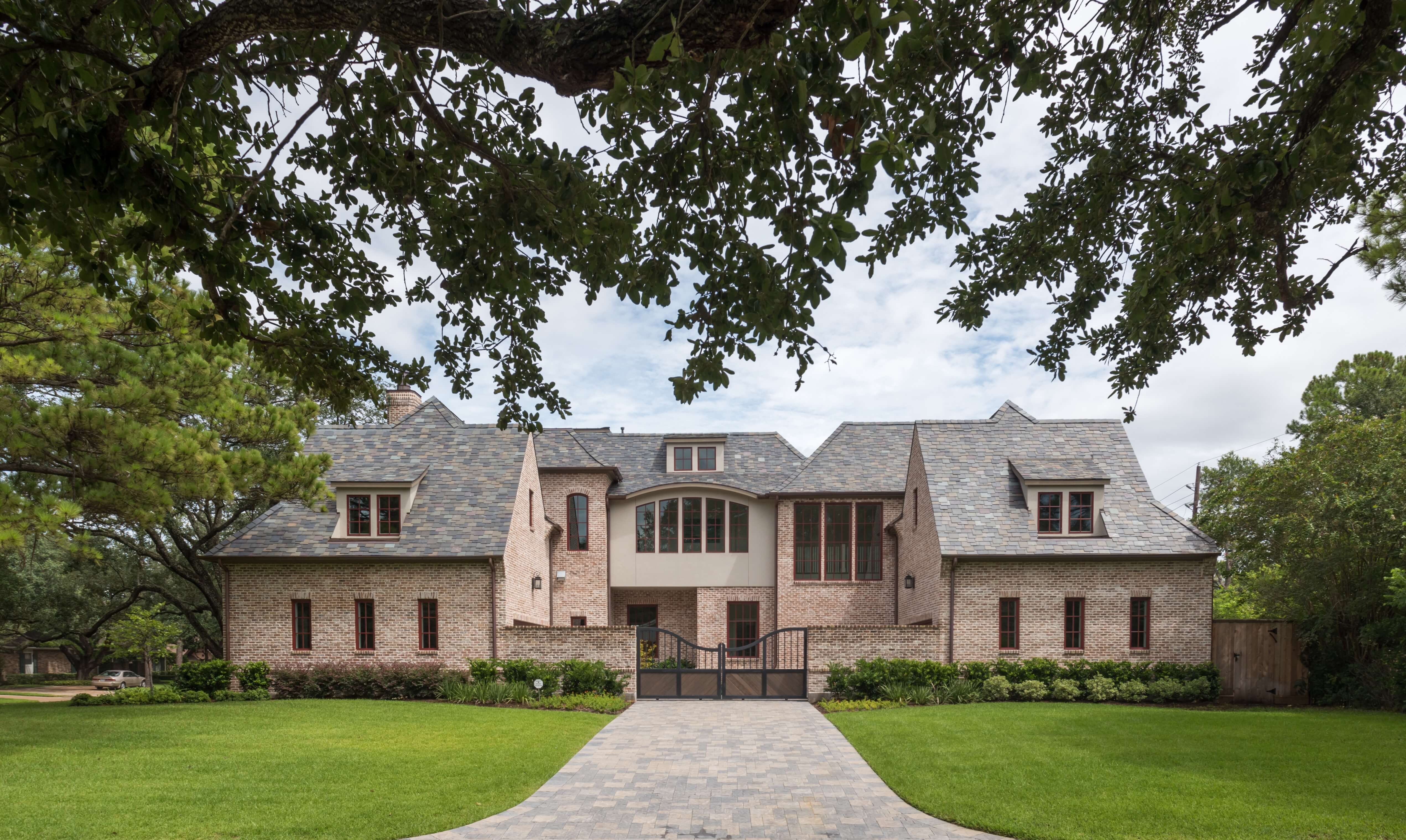 Slate Tile
Slate tiles provide a European styling to your custom home. European structures can have slate tile roofs that are hundreds of years old.
Pros:
Slate gives your custom home a luxurious, European appearance.
Slate is very low maintenance, durable, reusable, and recyclable.
Cons:
Natural slate is very heavy. We're talking up to 1,500 pounds per 100 square feet. You need additional framing at extra cost to support it.
Improperly installed slate develops moisture problems rapidly.
Slate breaks when someone walks on it, complicating roof repair.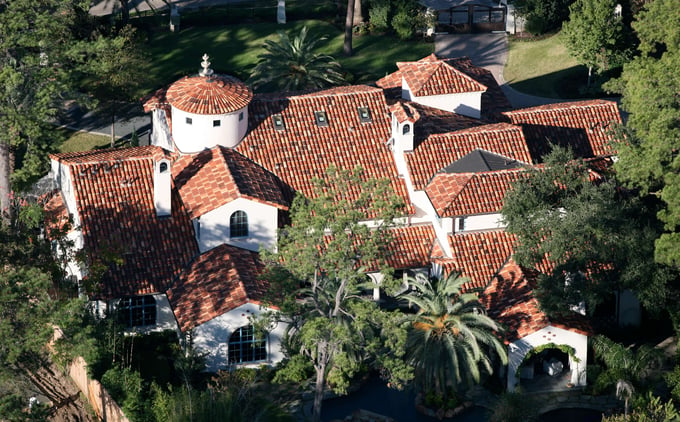 Clay Tile
Clay tile is often found in Spanish or Mediterranean-style architecture. It has been improved and reinforced through the years for strength and durability. Often, the tiles are glazed or coated with waterproofing material.

Pros:
Clay has great longevity, 50 or more years.
Clay tiles are fire and pest resistant.
The tiles are recyclable.
Cons:
Like slate, clay is heavy and requires more framing support than lighter materials.
It is often the most costly of all of the roofing material options, similar to slate tile.
Tiles break easily so roof repairs can be a problem.
In summary, you have a wide range of choices in the roofing material for your custom home. While there are many factors that can affect your roofing material selection, the first ones you'll want to consider are which material best fits with the architectural style of your home and whether your homeowners association has certain roofing restrictions or requirements. Be sure to lean on your trusted custom builder and architect to guide you toward choosing the best roofing material for your custom home.