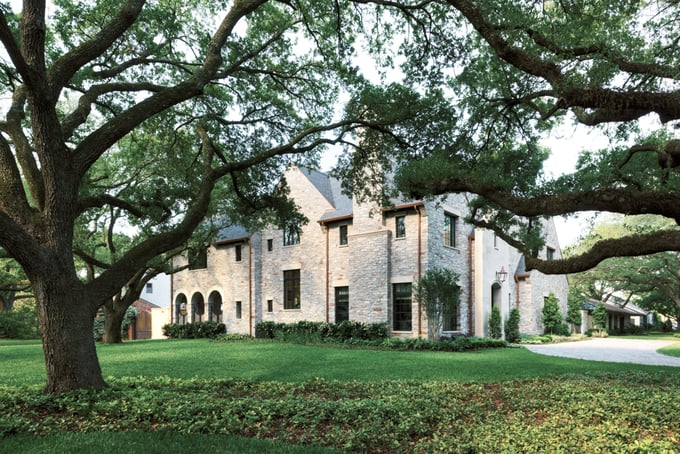 Houston's Tanglewood community is an exclusive neighborhood of original ranch-style bungalows interspersed with well-designed new homes, which have been, and continue to be, some of the most expensive in Houston. The median home value appreciated from $945,000 in 2010 to $1,600,000 in 2019, an appreciation rate of 69%.
Located in western Houston off San Felipe Road inside Beltway 8, Tanglewood is nestled just outside the 610 Loop, offering easy access to highways and downtown Houston. Developed by the Tanglewood Corporation, the community is now managed by the Tanglewood Homes Association.
The residential area was developed by William Giddings Farrington, who took the name from the Tanglewood Tales by Nathaniel Hawthorne.
Large Lots, Great Schools, and Accessible Shopping
Homes in Tanglewood come with large lots, up to half an acre, and the streets are lined with mature Live Oaks planted by the Tanglewood Garden Club. Altogether, the community contains over 5,000 trees, providing much-needed shade and a hint of natural serenity.
Tanglewood students attend some of the highest-rated schools in the city. Shopping is available at the Galleria and Uptown Park just minutes away. You'll have convenient access to Houston roads, including Woodway Drive and Memorial Drive, and the neighborhood is only a few minutes from downtown Houston.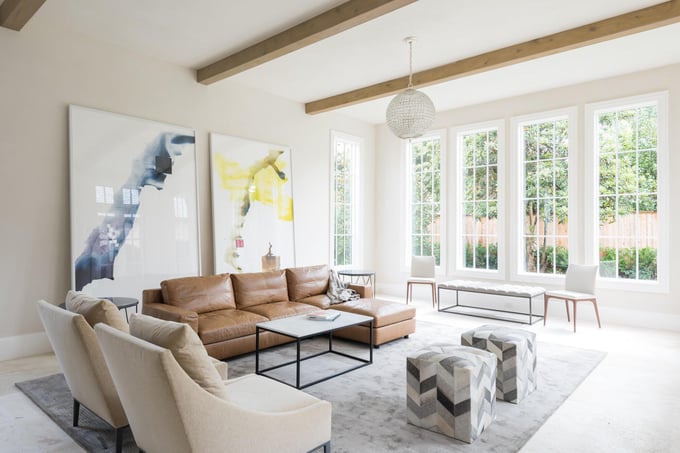 An Overview of Tanglewood Home Styles
Tanglewood contains a variety of architectural styles from ranch and Mediterranean to English Tudor and Modern. Home interiors start at 2,000 square feet and expand to 10,000 square feet for the largest residences.
Single-story rambling ranch-style homes feature plenty of interior space and are situated on large lots, perfect for playing and entertaining.
Grand Mediterranean stucco homes celebrate the international metropolis that is Houston, many with two stories and warm color palettes.
English homes abound in Tanglewood, both English Country homes with charming brick exteriors as well as English Manor homes with stone exteriors and pitched roof lines.
New homes of varying architectural styles have gone up in recent years that echo advances in home building techniques and modern tastes.
Although the homes and lots are large, the community retains an intimate feel, with a central walking footpath and a close-knit community of residents.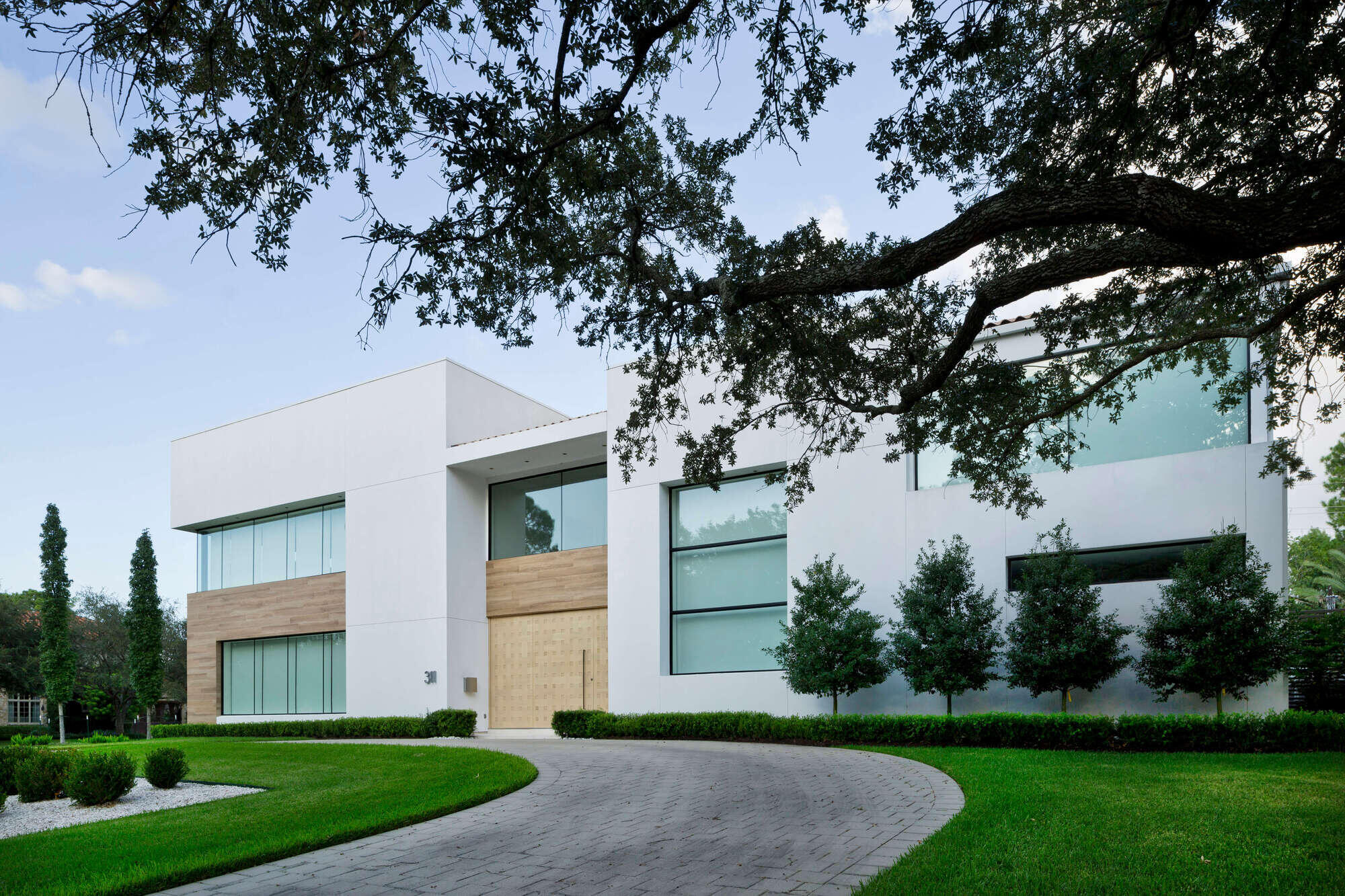 Tips for Custom Home Design Decisions
As you consider building a home in Tanglewood, start by determining an architectural style and design that suits your lifestyle now and into the future. Do you have children or plan to have a family? Will you be hosting large parties and entertaining? Or is home a quiet retreat from the worries of the workaday world?
The sky's the limit when it comes to finding an architectural style that suits you and your sensibilities best. Research the possibilities by driving through custom neighborhoods, perusing the internet, and flipping through magazines. Pay close attention to what homes bring out positive feelings in you, and which ones do not.
Once you settle on your preferred style, make a list of must-have items: spaces, features, and design elements you cannot live without. Then make another list of things that would be nice to have but aren't required. Share both lists with your architect and builder so they can get an idea of your needs and expectations.
While thinking about your requirements, don't forget to plan for the future. Universal design principles create homes where you can age in place and that are accessible to individuals of any ability.
Next, choose a color palette for the roof and exterior. As you drive around Tanglewood, take note of the predominant color schemes to get an idea of what would fit best. Your builder and architect will be particularly helpful with this as well.
With your team's guidance, finalize all of your design selections as early as possible in the process. This will ensure a tight construction budget and a smoother and more enjoyable build process.
For more information on home design, check out this post.

Tips on Home Construction
Home construction is performed in phases.
The architectural phase includes the development of the preliminary home design, an estimate, final plans, engineering, budgeting, and schedules.
The pre-construction phase includes gaining all necessary approvals for permitting, HOA architectural review, and financing. At this time, the subcontractors are secured and scheduled as well.
The construction phase is where you get to break ground on your dream home project. This is where the foundation, frame, and everything else that goes into building your home is performed.
The final inspection phase secures all inspections and certifications before move-in, and is when a final walk-thru is conducted to nail down a punch list.
The warranty phase is the last in the project where, if you find anything isn't working correctly, it gets fixed quickly and smoothly. Builders do their best during construction to prevent issues that will affect you after move-in, but sometimes there are kinks to be worked out. Your builder should stand behind their work and remain responsive throughout the warranty phase and beyond.
Within each phase are smaller processes that make up the whole. Each takes a certain amount of time to perform. If you understand the process and timeline, you can reduce your stress levels as you wait for your home to be completed.
Read here for more about home construction.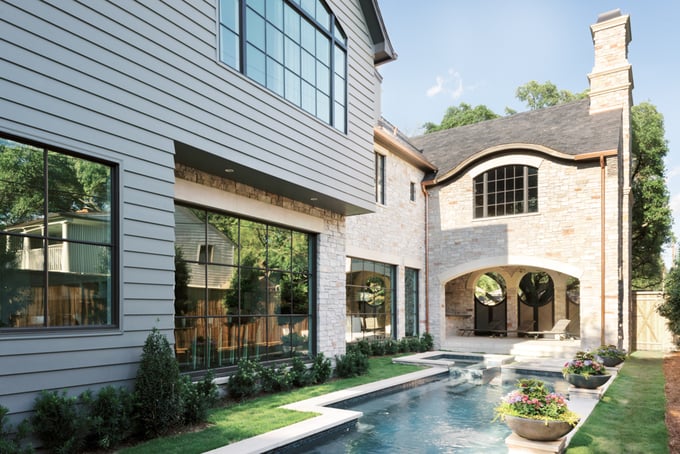 How to Choose a Builder
Select your builder before beginning the design phase. Bringing the builder in as early as possible allows you to take full advantage of the expertise in building science best practices, local building codes, material/labor availability and pricing, and experience gained by a builder familiar with Tanglewood and its design requirements.
An early partnership streamlines the design phase. When the builder collaborates closely with the architect or designer, the plans for your home come together more quickly and cost-effectively than if you approach a builder with final plans in hand.
The architect or designer provides the creativity and expertise in residential architectural design. Simultaneously, the builder can accurately estimate construction cost to ensure you end up with a home design that can in fact be built within your budget.
An experienced builder knows exactly how to get the proper permits, execute building plans on a variety of lots, and can sign expert subcontractors to perform the work while effectively dealing with all issues that crop up along the way. The more organized your builder is, the higher quality the subcontractors are, and the more design selections you make up front, the faster your vision will come to fruition.
To find a builder, do some online research, but also ask friends, family, and neighbors who have recently built a home to provide their opinions about the builders they worked with. The most crucial question you can ask is whether they would work with that builder again, but for more on how to choose a custom home builder, read this post.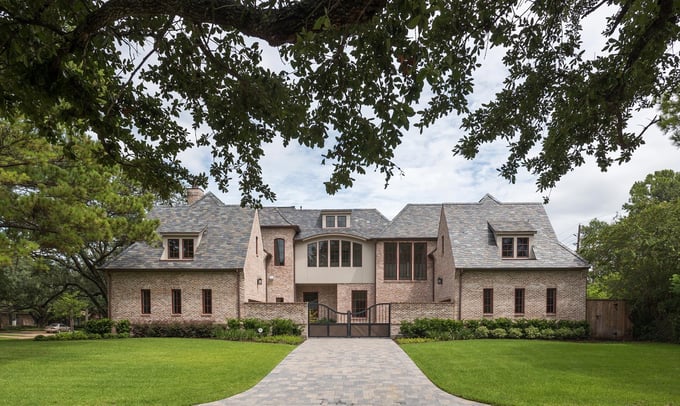 Why Sims Luxury Builders Is the Best Choice for Building Projects in Tanglewood
Sims Luxury Builders is a family-owned business that has been in Houston for over 30 years. We can provide references and examples of completed projects within the Tanglewood community, where we have built many homes over the years.
Not only does Sims understand Houston building codes and requirements, but we also work effectively with homeowners associations such as the Tanglewood Homes Association. We are a trusted name in the industry.
Also, Sims offers a full range of services. We offer architectural design consultation, new home custom building, as well as luxury remodeling. We have worked with countless industry partners throughout the last three decades, so we are also happy to provide referrals for architects, designers, realtors, and vendors.
We have a precise and accurate budgeting process to generate high-quality estimates and reasonable schedules. Because of our deep well of knowledge on the Houston labor and materials market, we can also minimize scheduling and design delays as much as possible.
Consult with Sims Luxury Builders today for your custom building needs in Tanglewood, the community with the highest property appreciation in Houston.