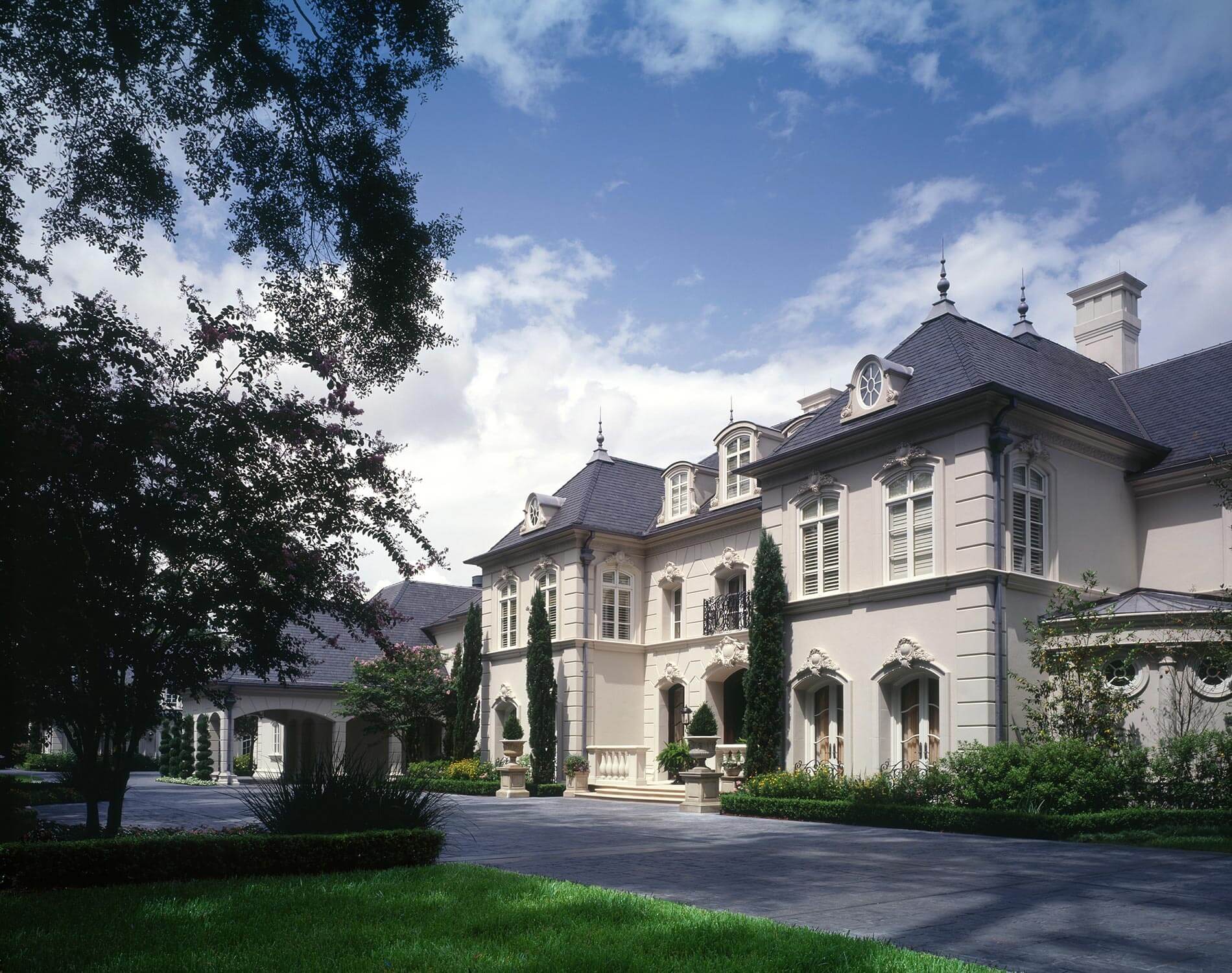 River Oaks is one of the most exclusive residential neighborhoods in Houston. Located within the 610 Loop between downtown and uptown, it is situated for easy access to anywhere you want to go in the city.
Building a custom home in River Oaks can be a considerable undertaking, but with the right builder and a few tips, you can have your dream home in what Houston Properties calls "…Houston's most expensive neighborhood."
The History of River Oaks
River Oaks was established in the 1920s by William and Michael Hogg, sons of former Texas Governor Jim Hogg. It was considered a national model for community planning, and, at 1,100 acres, it's big enough to spread out yet small enough to feel exclusive and neighborly.
Hugh Potter, a Houston attorney, joined with the Hogg brothers in forming River Oaks. Ima Hogg, sister to William and Michael, oversaw construction of the family home, Bayou Bend, now a museum of fine arts in River Oaks. The developers retained Hare and Hare, well-known Kansas City architects, to create a master plan to preserve the natural beauty of the land and retain environmental integrity.
Houston annexed River Oaks in 1927. The community has been a haven for the wealthy since World War II.
An Overview of River Oaks
River Oaks consists of 1,100 acres bounded by Buffalo Bayou, South Shepherd Drive, Willowick Road, and Westheimer Road within the 610 Loop. The median sales price for a single-family property in 2016 exceeded $2.5 million. Prices start around $1 million and range to well over $4 million.
Well-regarded and historically-significant architects designed many River Oaks homes. A number of the original homes date from the 1920s and 1930s, and have been updated and well maintained. Most of the homes have four to five bedrooms, with home sizes from 3,000 square feet to more than 10,000 square feet. Correspondingly, lot size varies from 10,000 to 40,000 square feet.
The community also features an array of architectural styles and designs, including Spanish, Traditional, Mediterranean, French, and Contemporary. Also popular are American Colonial and English Tudor. Many homes come with swimming pools, wooded lots, multi-car garages, media rooms, and premium appliances.
If you enjoy living among stately mansions, grand Victorian homes, ranch-style upscale residences, River Oaks is the place for you. Not only can you purchase a house, townhome, or condo, you can design and build a custom home that fits your tastes and lifestyle.
Both public and private schools are available as are many fun things to do in and near River Oaks, from parks and golf to dining and an exciting nightlife.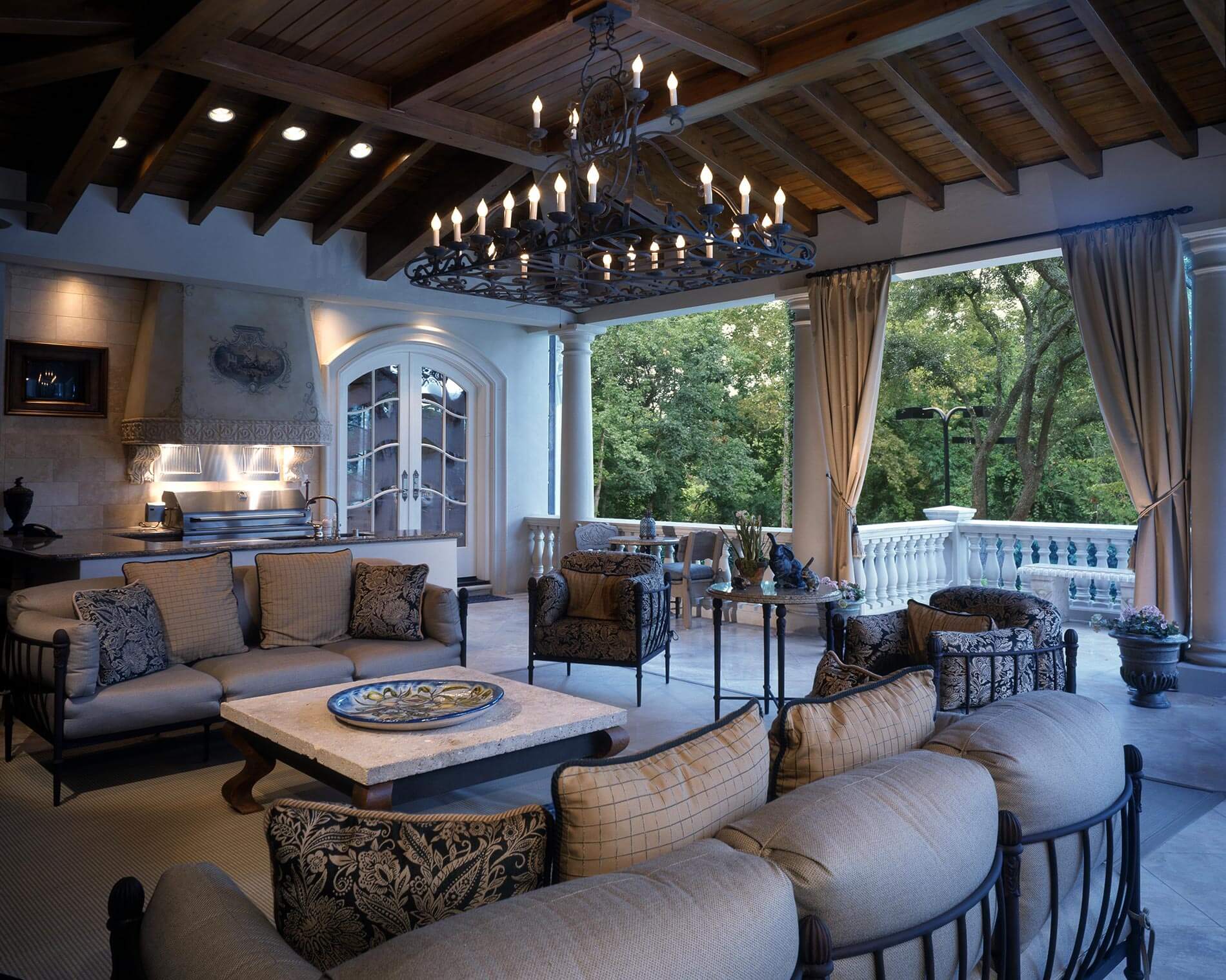 Tips for Custom Home Design Decisions
Developing a custom home design is an exercise in decision-making… from high-level architectural and interior design selections, to digging into the minutiae of construction options, to incorporating universal design elements. You start with your overall vision of your dream house. Drive around neighborhoods and surf the internet to see what styles and features resonate with you. You'll notice that River Oaks is home to an array of architectural styles, so almost anything you desire will fit right in.
After determining an overall architectural style, create two lists of spaces and features: one with your must-haves and one with your nice-to-haves.
Then begin researching online (and through referrals) to find an architect and a builder who would make great partners for you. Share your lists with your architect and builder as you work on developing the house plans. Keep folders of pictures and images of ideas that spark your imagination to use as examples while you flesh out your design.
Your architect and builder will guide you in creating an architectural design that fits your family's needs, lifestyle and personal aesthetic. Your builder will also ensure that it aligns with your budget and incorporates high-performing materials and methods that will provide a safe place for your family to thrive.
During this critical architectural design phase, you will also be busy making as many finish selections as possible. The more you have decided up front, the tighter your budget will be and the smoother construction will progress once you've broken ground. This time should be exciting and creatively fulfilling instead of stressful and overwhelming. Rely on your builder to lay out a clear path for making selections and provide plenty of experienced guidance to help you through this phase.
Here is where you can learn more about the design process.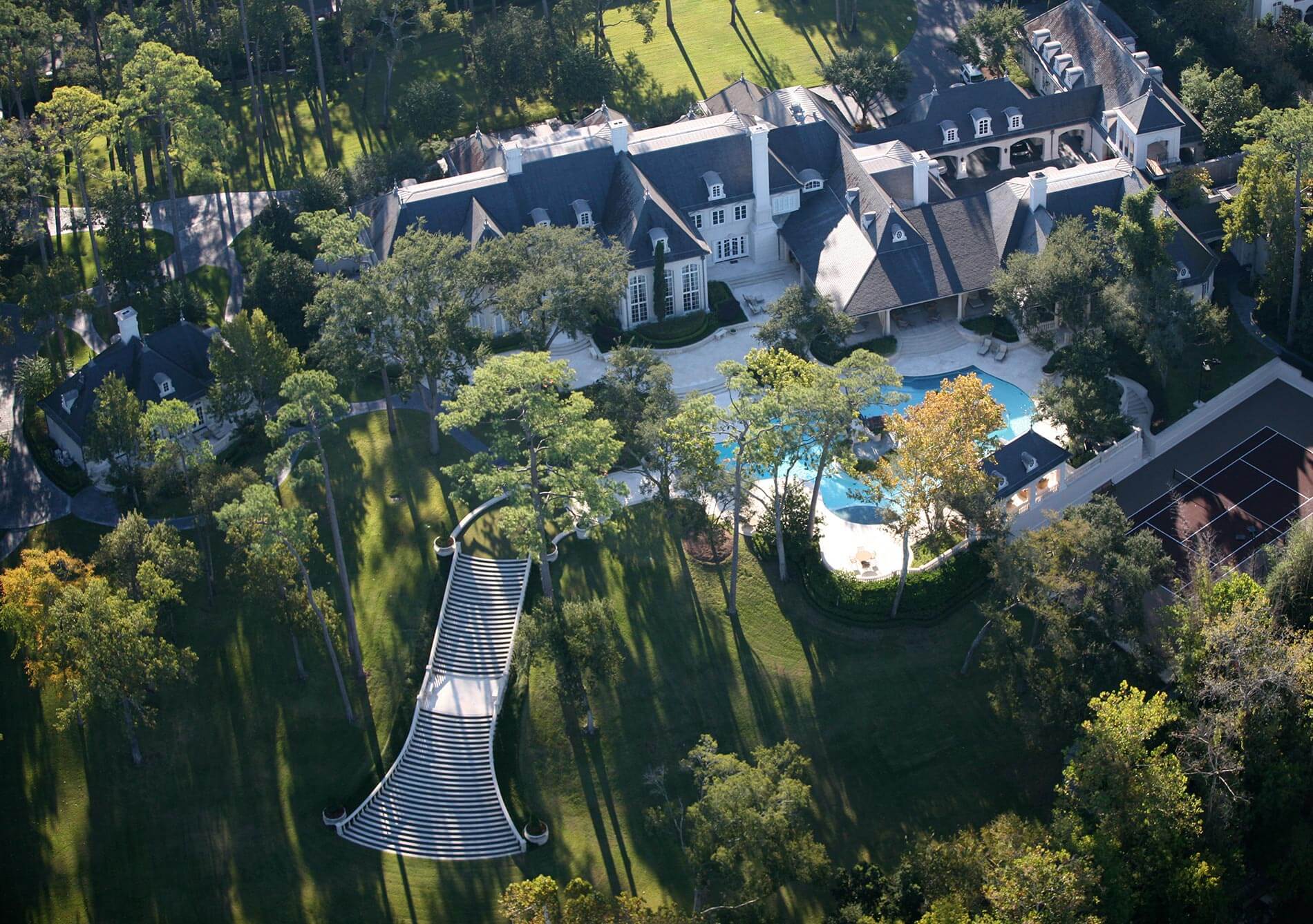 Tips on Home Construction
Custom home construction is completed in phases. Each step is directly depending on the successful completion of the one before. The steps include:
Architectural Design Phase: the preliminary home design, initial estimate, final plans, engineering, selections, final budget, and schedule are created and refined.
Pre-Construction Phase: HOA approvals, building permit, and financing are secured, and key subcontractors are signed on and scheduled.
Construction Phase: ground-breaking, foundation, framing, mechanicals, insulation, drywall, and finishes are completed with a high level of quality control.
Move-In: final inspections and walk-thrus are performed and punch-out items are completed before your family's move-in day.
Warranty Phase: warranty items are handled efficiently and effectively. This is where your builder shows what they're really made of by remaining responsive, standing behind their work, and fixing all issues that arise.
Within each phase are countless smaller steps, each of which take time to perform well. Be sure that your custom builder remains responsive, organized, and communicative. If you know where you're going and when you'll get there, you can reduce your stress and feel more in control.
Also, your builder should request to set up a standing meeting with you. If he/she doesn't, then insist on it yourself. These meetings ensure that construction moves along on schedule, holds everyone accountable for their action items, and keeps communication open.
If you're building in a neighborhood like River Oaks, your builder should also be using tried-and-true organizational systems to manage your project. From internal processes like invoice approvals, lien waiver management, file storage, proposal vetting and client billing, to external processes like scheduling subs and communicating with clients/designers/architects, all processes should be clear, organized and effective.
Oftentimes, experienced builders also use a project management software to monitor budget, track schedule, manage selections, store progress photos, and can even be used to streamline communication. This software is accessible to you via a user-friendly app on your phone.
Read here for more on home construction.
Tips for Choosing a Builder
First of all, the best time to choose a builder is before you begin the design phase with an architect.
Bringing the builder into the process as early as possible ensures your home design and your budget remain aligned at every step. Besides helping to keep things in line, a good custom builder collaborates closely with the architect, provides unique design ideas, and keeps the development on schedule.
An experienced builder is also familiar with current pricing and availability of materials and labor in the immediate area, something an architect may not be as familiar with. Collaboration between an architect and a builder is the best way to design and construct your home precisely the way you want it, with few deviations along the way.
Find a builder by doing online research and talking to your friends, family, neighbors, and trusted real estate professionals. Keep in mind that there are no licensing or certification requirements to be a builder in the state of Texas, so be wary of the "custom builders" without many years of experience.
More about choosing a builder can be found here.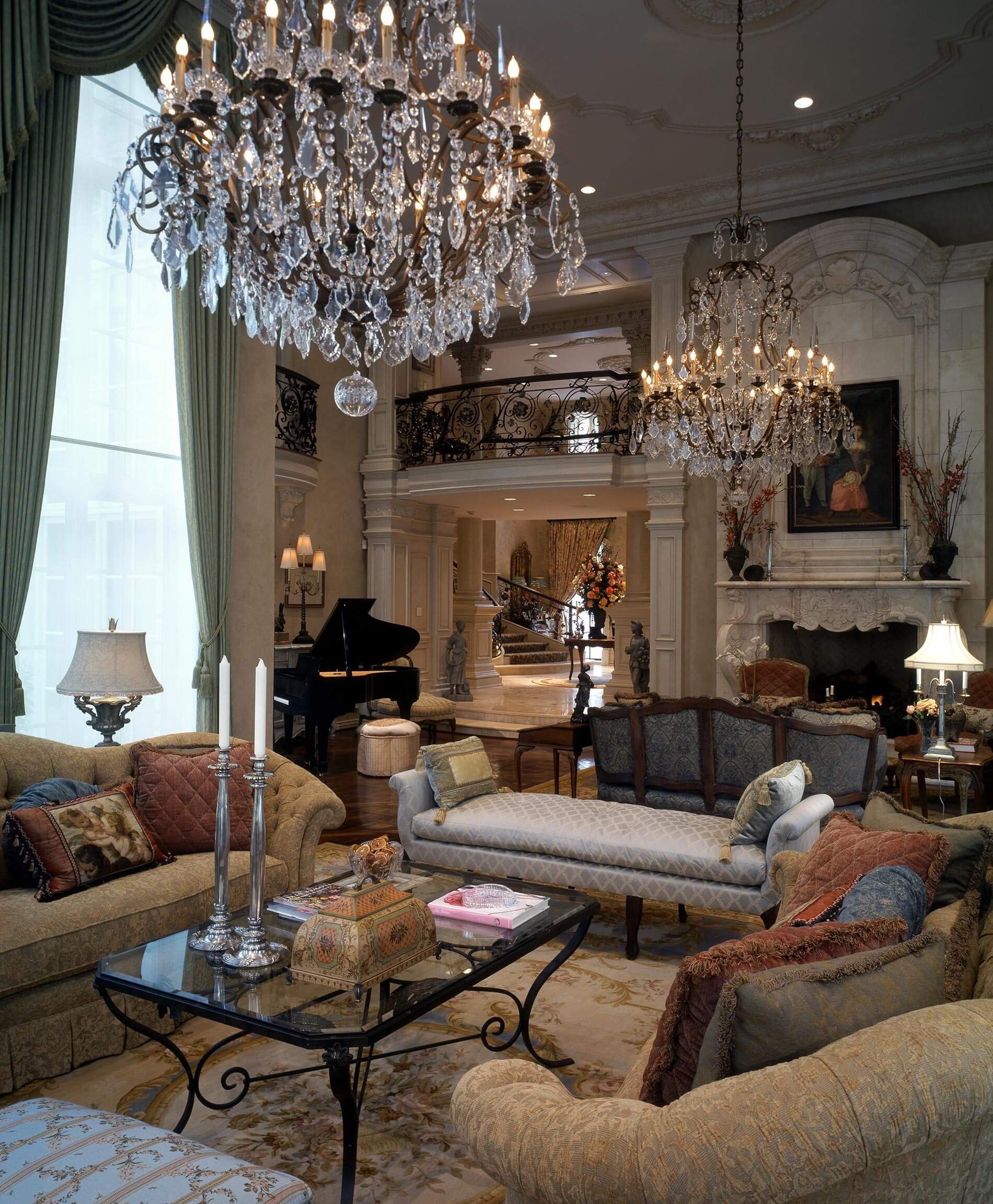 Why Sims Luxury Builders Is Perfect for River Oaks
Sims is a family-owned and operated firm that has been building high-end custom homes in Houston for over three decades. We have a deep well of knowledge and experience in one-of-a-kind custom home design and construction in this city we call home. More importantly, we are familiar with the requirements and restrictions for building in River Oaks. We've been building in this unique neighborhood for over 25 years, since completing a home for a wonderful family on Lazy Lane.
Sims Luxury Builders offers an array of services, including architectural design consultation, custom home construction and renovation, and providing referrals to talented architects and interior designers.
We know that our homeowners partner with us because they know:
we operate with our values and integrity at the forefront;

we are detailed and thorough in every aspect of our operations;

we provide unique design ideas and guidance;

we demand high-quality work from our high-value network of subs;

we have the expertise to proactively solve any complex construction issue that arises;

we maintain great communication and organization;

we will keep their home on budget and on schedule;

we will deliver a beautiful, high-performing home that will require minimal warranty work.
Reach out to Sims Luxury Builders today for your custom homebuilding needs in River Oaks, the most exclusive community in Houston. We will be happy to dig deeper into considerations and first steps toward building your future home in River Oaks.